The Carolina Panthers continue to believe that they're going to put together a 60-minute performance, that they're overdue to show the football world this team's true capabilities.
There's no better time than the present, with the football world watching.
"We're all anxious to perform well," Panthers wide receiver Steve Smith said. "Especially on a big stage."
As the stand-alone game that wraps up the NFL week, Monday Night Football has long provided a unique stage. That will again be the case this Monday, when the Panthers visit the Philadelphia Eagles in a matchup of struggling squads.
While neither the Panthers (2-8) nor the Eagles (3-7) have the type of record that many forecasters thought they would entering the game, they both rank among the 14 current NFL teams with an above-.500 record on Monday Night Football.
Here are some of the keys if the Panthers – who are 5-4 on Mondays – are to remain above .500.
START FAST: When things go wrong for teams already heading in the wrong direction, it can be easy for them to take a "Here we go again" approach.
The best way to avoid that? Don't let it happen in the first place.
Remarkably, the Panthers have lost every single coin toss this season. The last six opponents have deferred their decision to the second half, resulting in Carolina getting the ball to start the game.
The Panthers have failed to put up any points on those opening drives. In a game like this, the team that scores first has a major leg up.
FINISH WHAT THEY START: The Panthers' record would look decidedly different if only they had consistently turned late-game leads into victories.
Four times this season, they've lost games that they led in the fourth quarter. The defense has borne the brunt of the blame for the last two occurrences, including last week's overtime loss to Tampa that Carolina led by 11 points with less than five minutes to play.
"We've got to believe in ourselves, believe that we can win those situations," defensive coordinator Sean McDermott said. "We've got to finish the job."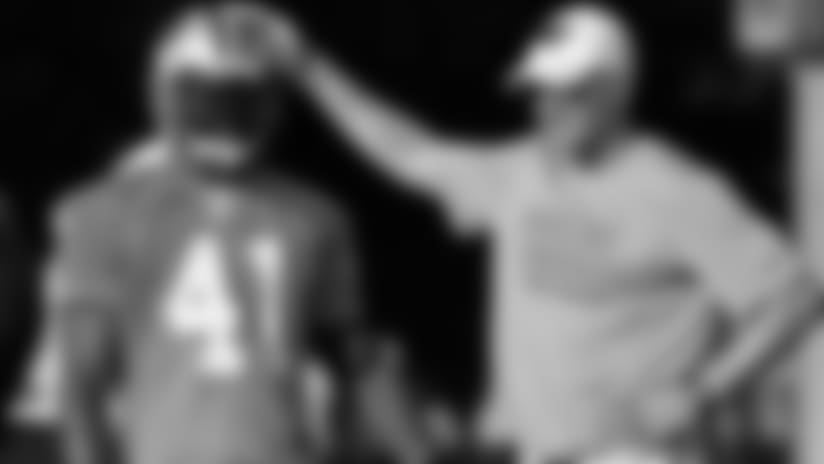 FAMILIAR FOE: McDermott grew up in the Philadelphia area, and before joining the Panthers prior to the 2011 season, he spent his entire NFL coaching career with the Eagles.
"To an extent it should be to our advantage," McDermott said. "Now having said that, a lot of the players on defense have been turned over since I left, so I won't have as great a feel for their defensive personnel as I would have.
"But as far as a general feel for what the atmosphere is going to be like and what they like to do, yes."
McDermott's defense has been buying into his system, and his comfort level with the Eagles should help his defense find its comfort zone.
TAKE ADVANTAGE OF ADVERSITY: The Eagles will be without quarterback Michael Vick and running back LeSean McCoy, both sidelined by concussion symptoms.
Their replacements are a pair of rookies – quarterback Nick Foles and running back Bryce Brown.
While McCoy and Vick rank as the team's top two rushers, Foles struggled in his first career start last week against Washington, completing 21-of-46 passes for 204 yards and two interceptions.
Foles didn't play scared, however, an aggressive approach that could be dangerous for the Eagles or for the opposition.
"He's a gunslinger. He doesn't mind taking chances," said Panthers cornerback Captain Munnerlyn, who has returned two interceptions for touchdowns this season. "We've just got to contain him. Our D-line has been doing a great job, and hopefully they can keep it up and put pressure on him and force him into mistakes."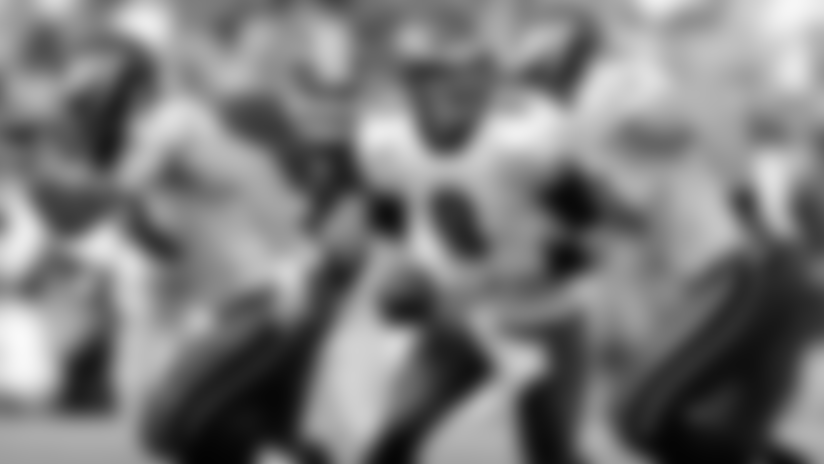 FINAL POINTS: One of the few constants for the Eagles this season has been second-year kicker Alex Henery, who has connected on 17-of-18 field goals. The Panthers just made a change at the position, bringing in former Washington Redskins kicker Graham Gano.
The Eagles won a trio of close games over the first month of the season but then lost a pair of nail-biters and haven't really been that close at the end the last four weeks.
The Panthers have lost close games in a variety of ways but haven't yet had a last-second field goal to win. They'd rather take care of business than have the Eagles take it to the wire, but if they do, both kickers are capable in the clutch.