The manner in which Carolina lost to Pittsburgh on Sunday Night Football bothered head coach Ron Rivera and his players.
Words like, "frustrated," "angry" and "exposed," have been used all week.
"We are all prideful men," safety Thomas DeCoud said. "We took a knock last Sunday."
Week 4 presents the Panthers with an opportunity to rebound against the 2-1 Baltimore Ravens – another AFC North foe that will try to mimic the Steelers' successful run-oriented plan of attack.
"They are going to test us the same exact way Pittsburgh did," linebacker A.J. Klein said. "They are going to try to run the football on us, because we showed we weren't gap-sound last week. We know we have that challenge and we want to get things right.
"We are really hungry to get back on the field."
Here's what to watch as the Panthers look to get back on track at M&T Bank Stadium in Baltimore (1:00 p.m., CBS).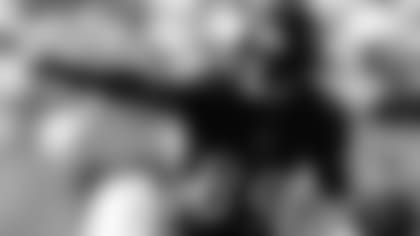 89 ON OTHER SIDE: To say there are some who've had this game circled on their calendar might be an understatement.
Ravens wide receiver Steve Smith, Sr. will face his former team after 13 memorable years in Carolina. It's an exciting opportunity for him and the Panthers defensive backs tasked with covering him.
"He had his date marked down; I had my date marked down," cornerback Josh Norman said. "We always went head-to-head at practice. Now getting the chance to go against him on the other side, it'll be, oh man, a joy.
Safety Roman Harper played against Smith for years when he was with New Orleans. He knows what to expect when playing against the fiery wide receiver.
"A lot of these guys haven't played against Steve in a game, but I have before," Harper said. "I think he plays better when he gets emotional. He's an emotional guy.
"He's definitely at the top of his game when he's getting long catches and hitting himself on the head. We need to try and limit that. Nobody needs to be a super hero. We just need to understand how this team is going to try to attack us."
FENDING OFF FLACCO: In addition to a heavy dose of the run, one of the ways Baltimore likes to attack is by utilizing quarterback Joe Flacco's arm strength. The Smiths – Steve and Torrey – will try to get behind Carolina's secondary for big plays.
"He's a quarterback with an extremely strong arm," DeCoud said. "He can throw the ball probably 70 yards on one knee. We have to make sure nobody gets behind us. He trusts his receivers with that ball downfield, so he's going to throw it whether they're covered or open."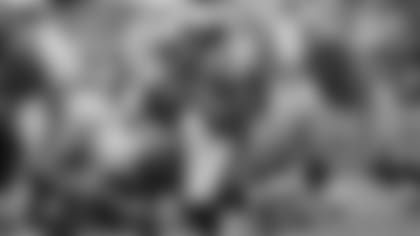 READY TO RUN?: Offensive coordinator Mike Shula said the 10 rushing attempts Carolina had last week weren't nearly enough. The Panthers need to run the ball and impose their will on the ground, even if they are without running back Jonathan Stewart, who is questionable, and fullback Mike Tolbert, who is out for the next eight weeks.
DeAngelo Williams is set to return after missing the last two games, and Carolina will need him and undrafted rookie Darrin Reaves to help soften the Baltimore front.
"We have to out-tough those guys," left tackle Byron Bell said. "We need to get our physicality up."
Tight end Ed Dickson, who played four seasons with the Ravens, hammered home Bell's point.
"It's going to be physical. Bring your hardhat," Dickson said. "They pride themselves on being the bully, from the linemen to the linebackers to the DBs. They think they're better than you. We've got to be prepared to match that. We've got to be the hammer, not the nail."
HOW WILL HURST HOLD UP?: Baltimore left tackle Eugene Monroe is out with an injured knee, meaning undrafted rookie James Hurst from North Carolina will make his first career start in his place.
"We're really looking at what he's done in the preseason to try to get an understanding of who he is," Rivera said. "It's about what he does in their system, and that's what we're looking at."
How Hurst performs protecting Flacco's blindside against Carolina's dynamic pass-rushers will be a major factor.