The Carolina Panthers view Sunday night's showdown at the New Orleans Saints as their biggest game, because - as they're apt to say – it's their next game.
But the implications of this one will carry on to the next game and beyond.
"Every game is a big game, but I'm not going to lie," wide receiver Brandon LaFell said. "We're not going to sugarcoat it: This is to take the division lead. Whoever wins this game is in the lead in the division and really has everything in their favor."
The Panthers (9-3) enter the game against the Saints (9-3) in control of their own destiny when it comes to winning the NFC South. After Sunday, only the victor will control its own destiny. The winner, in fact, will be in position to claim the division title with a victory in the rematch at Bank of America Stadium on December 22 regardless of what happens in the teams' other two games.
Both teams understand what's at stake. Division winners that have one of the two best records in the NFC will need to win one home game to advance to the NFC Championship. Wild Cards will need to win two road games to advance that far.
"It makes your path to where you want to go a lot easier," said linebacker Chase Blackburn, a two-time Super Bowl champion with the New York Giants. "Winning against New Orleans would really be like a two-game win."
But it will be twice as hard to win as well. Here's what the Panthers need to do to come out on top.
CAJUN COOKING: The Saints are 6-0 at the Mercedes-Benz Superdome this season, averaging 33 points per home game – 15 more than they average on the road.
"On the turf, it helps in terms of their timing," head coach Ron Rivera said. "It's a little bit faster pace as far as running routes, and there is a little bit of a home field advantage, because their fans can control the atmosphere as well."
The crowd will be hospitable when the Saints have the ball and hostile when the Panthers have it, but the good news is it's nothing new to Carolina. The Panthers silenced the notoriously loud Metrodome earlier this season and survived in front of San Francisco's surly crowd. And last season, Carolina prevailed at New Orleans.
"We've played in some loud places, and we've played there before," linebacker Luke Kuechly said. "It's not anything unfamiliar to us."
VOLUME CONTROL: The Superdome crowds are loud, but the kind of noise the Panthers are more concerned with is the noise the New Orleans offense can make with quarterback Drew Brees.
"He's one of the best," cornerback Captain Munnerlyn said. "He places the ball where nobody can get it but his guys. He can make every throw. He's just a great quarterback."
Brees can nickel-and-dime a defense with underneath stuff or strike big, and the otherwise stingy Panthers defense has given up a trio of deep balls over the last two weeks. The Saints have an incomparable weapon on any part of the field in tight end Jimmy Graham, a North Carolina native who already has 12 touchdowns this season.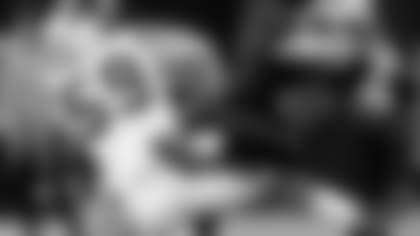 "We know it's going to be tough to defend him," Munnerlyn said. "We're going to go out there and try to knock off the timing, just hit him every chance we get."
The same could apply to Brees.
BACK TO THE BASICS: The Saints are best known for their aerial attack, but that's not necessarily Carolina's first concern.
"Each and every week, it starts with stopping the run, no matter who you're playing or where you're playing," cornerback Drayton Florence said. "Once you do that, then you can get pressure on the quarterback, and play action isn't really there because you can't run the ball."
The Saints actually ran the ball well in their first loss of the season in Week 6, gaining 131 yards while scoring 27 points in a narrow loss at New England. But they totaled 85 rushing yards in their other two losses, less than their average of 93.2 yards per game.
"Once you stop the run, Coach Rivera and Coach (Sean) McDermott turn the dogs loose," Florence said. "And our front seven has done a great job of getting sacks and getting pressure, of getting the quarterback uncomfortable."
ON THE BALL: Anytime the Carolina defense holds opponents at or below the NFL-best 13 points per game it's been allowing, the offense has to like its chances.
But quarterback Cam Newton and Co. know they can't count on that, especially against the Saints.
"We just have to keep our foot on the pedal as an offense and keep putting up points," Newton said.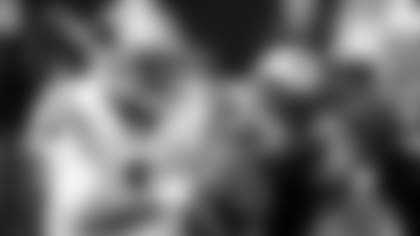 While the Panthers have plenty of representation on defense among the league leaders, the offense hasn't been statistically dominant. Carolina does lead the league in time of possession, something that's been key all season and is always important against high-octane offenses like the Saints, who rank second in time of possession.
One of the keys to ball control has been that Newton has so many places to turn when it's time for a key third-down conversion.
"That's what makes us unique," Newton said. "You don't want to have an offense that keys on two or three players. Knowing in my mental chamber that I have so many guys that can make plays makes my job easier."
Sunday, the offense will need all hands on deck.
SPECIAL CIRCUMSTANCES: Close games are often decided by special teams play, sometimes by a last-second field goal but sometimes by a field-flipping punt in the second quarter.
The Panthers are clicking in all aspects of special teams, from Brad Nortman's high-flying punts to Graham Gano's accuracy on field goals and power on kickoffs to the coverage teams.
Carolina could be without special teams leader Jordan Senn, who is doubtful with a hamstring injury but should get key cog Chase Blackburn back in the mix. Punter Thomas Morstead's foot is a weapon on punts and kickoffs for the Saints, while kicker Garrett Hartley has made some big field goals in his career but has been up and down this season with six misses.