Five weeks into last season, a Carolina Panthers team already three-and-a-half games out of first place in the NFC South prepared for a road trip to an equally desperate Minnesota Vikings team.
With five weeks left this season, the Panthers find themselves on a five-game losing streak but just a half-game out of first place in the NFC South heading to Minnesota.
The Panthers put their best foot forward against the Vikings last season and cruised to a 35-10 triumph, a victory that jumpstarted an eight-game winning streak on their way to the division championship.
Now, Carolina is hoping for the same result at Minnesota and beyond.
"We have talked about the last time we played Minnesota, it was a good opportunity for us to get things rolling. But it wasn't just the fact that we played Minnesota; it was the fact that we played well and started to play well from that point on," head coach Ron Rivera said. "We'll see how it goes, but a big part of it is us and doing what we're capable of doing."
Here are some things that have to happen for the Panthers to possibility turn their season around and find themselves back in first place over the course of just one Sunday afternoon.
LET'S GET PHYSICAL: The Panthers want to be an offense that can dictate the direction of the game with their running attack, but they've been running in circles of late. Against the Vikings, they could be in positon to change course.
Minnesota is vulnerable to the run, ranking 21st in the NFL with 118.9 yards per game allowed. But it's really about the Panthers, and their running game should be bolstered by the return of hard-hitting fullback Mike Tolbert from a knee injury that sidelined him for eight games.
"We're definitely a better offense when he's in the mix," center Ryan Kalil said. "He brings a lot to the table."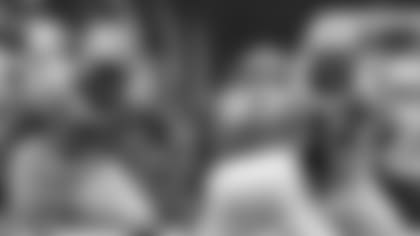 While the Panthers will have Tolbert and running backs DeAngelo Williams and Jonathan Stewart all available for the first time since Week 1, a season-ending knee injury to right tackle Nate Chandler assured that Carolina will have a different starting offensive line for the seventh consecutive game. Chandler will be replaced by Mike Remmers, signed off the St. Louis Rams practice squad a month ago. The Panthers also will be without left guard Amini Silatolu (knee), who was a candidate to replace Chandler.
Even so, it's possible to make physicality the name of the game regardless of the names on the jerseys.
"We like to be physical upfront," guard Trai Turner said. "That's not something we shy away from."
EMBRACE THE ELEMENTS: Physical play and cold weather somehow seem to go hand in hand, and there will be some frostbitten hands in play Sunday.
The Vikings are playing outside at TCF Bank Stadium on the University of Minnesota campus this year and next year while their new indoor facility is built. Sunday's forecast calls for the temperature to stay below 20, which would make it the second-coldest game in Panthers history.
"It's going to be 19 degrees?" running back DeAngelo Williams said. "Well guess what? They've got to play in the same weather. There's no advantage of disadvantage for either team."
Added Turner: "We've just got to go out and weather the storm, no matter what the weather is."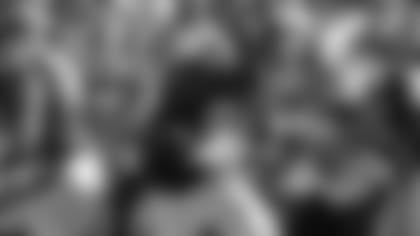 BLOCK ANY BREAKOUTS: Vikings wide receiver Cordarrelle Patterson exploded late in his rookie season to set the stage for what many believed would be a big second season, but it just hasn't materialized – yet.
Patterson is on pace for similar numbers to last season, when he played about one-third of the snaps he's played this season, but he's the best example of the Vikings' weapons that the Panthers defense can't afford to take lightly.
Fellow wide receiver Greg Jennings is a two-time Pro Bowler, and wideout Charles Johnson (not to be confused with Carolina's defensive end of the same name) has recently emerged. Superstar running back Adrian Peterson won't play, but Jerick McKinnon and Matt Asiata have formed a productive one-two punch.
The offense is being orchestrated by a rookie quarterback, Teddy Bridgewater, who has been up and down but is capable of putting it all together.
"He's playing a little bit ahead of his time," safety Thomas DeCoud said. "There are some things that we can key on, but he's doing a great job. We're going to have our work cut out for us on the back end."
FINISH: In a situation where every win is like gold, the Panthers haven't put the finishing touches on a couple of late. They didn't close the deal after rallying from 13 points down in their last game against Atlanta, and they recently let the reigning Super Bowl champion Seattle Seahawks off the hook.
The Vikings are 2-3 in their last five games, with the three losses coming by a total of nine points. The Panthers would love to roll to a victory like they did last year at Minnesota, but a close game is more likely. Late-game execution is of paramount importance.