CHARLOTTE – The wait is almost over.
It's been five years since the Panthers last hosted a playoff game, and it's been two weeks since the Panthers last played.
The buildup comes to an end Sunday at Bank of America Stadium, as Carolina will take on the defending NFC champion San Francisco 49ers in the divisional round.
The players and coaches can't wait. The fans can't wait. It's time to put the season on the line and take the field.
"We're all a little anxious," head coach Ron Rivera said. "You want to play now. We just have to make sure we stay focused on what's at hand."
Said linebacker Luke Kuechly: "I don't think it is going to quite hit me until I get out there."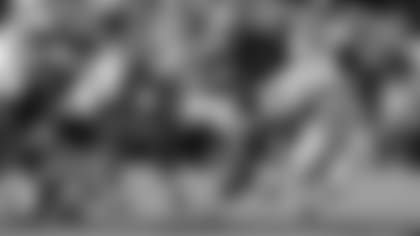 SHUTTING DOWN THE ENGINE: Much of the talk this week has been about the danger 49ers quarterback Colin Kaepernick presents with his running ability.
That is no doubt a major concern, but running back Frank Gore is in many ways the engine that runs San Francisco's smash-mouth offense.
Gore finished ninth in the NFL with 1,128 rushing yards – giving him more than 1,000 for the seventh time in his nine-year career.
"It all starts with Frank Gore," Kuechly said. "If you can't stop (him) then you are in for a long day."
Gore gained 82 yards on 16 carries in Carolina's 10-9 victory over the 49ers in Week 10.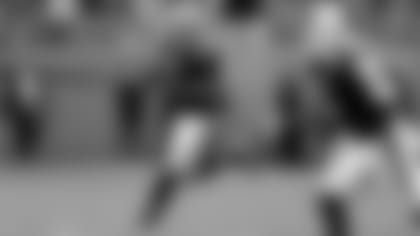 PASSING THE TEST: With the league's 2nd (Carolina) and 4th (San Francisco) ranked rushing defenses on display, yards on the ground may be hard to come by.
Success in the passing game will be critical to sustaining drives and softening the aggressive defensive fronts.
Quarterback Cam Newton will make his postseason debut on Sunday, and he hopes to have wide receiver Steve Smith on the field as his No. 1 wide receiver.
Smith has been working his injured knee back to full strength, and the Panthers need his presence and playmaking ability. Wide receiver Brandon LaFell and former 49er Ted Ginn will need to raise their level as well, especially since Smith – who is questionable – is unsure how his knee will hold up.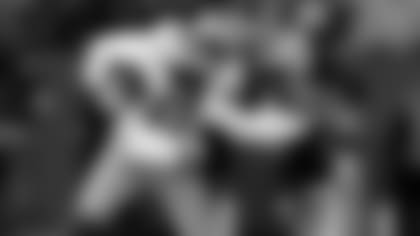 THE CRABTREE FACTOR: As has been well-documented throughout the week, San Francisco wide receiver Michael Crabtree did not play in the first meeting against the Panthers.
Since Crabtree returned to the lineup in Week 13, he's helped spark the San Francisco passing game. In the NFC Wild Card win against the Packers, Crabtree recorded a game-high eight catches for 125 yards.
"It really looks like they are featuring him," safety Mike Mitchell said. "He's a big-time receiver. He's been looking great ever since he came back. When you get a weapon back you want to use it, and you can see that's what they're doing."
EDGE RUSHERS: Jordan Gross of the Panthers and Joe Staley of the 49ers were two of the best left tackles in the league this season. On Sunday, they'll each have to contend with two of the most feared pass rushers in San Francisco linebacker Aldon Smith and Carolina defensive end Greg Hardy.
"He's a great player," Gross said of Smith. "He had a little hiatus this season, but still his sack numbers are good (8.5 in 11 games). Young, athletic, strong, fast – everything that you want a pass rusher to be. Definitely going to have my hands full."
The Panthers sacked Kaepernick six times in Week 10, but shockingly, Hardy – who tied a team record with 15 sacks during the season – didn't have one.
GAME DAY HAPPENINGS

EVENT
DESCRIPTION
Panthers in the Park
Located at Romare Bearden Park in Third Ward between Church Street and Mint Street and open from 10:30 a.m. to 12:30 p.m. Free, interactive area offers fun for the entire family with appearances by the TopCats, Sir Purr and PurrCussion and the Fuel Up to Play 60 Kids Combine, which includes activities like the 40-yard dash, vertical jump, wide receiver/quarterback challenge, TopCats dance studio and inflatable obstacle course. Try a free sample of Kickstart - a new sparkling juice beverage by Mountain Dew - at the Pepsi display.
Panthers Lair
Located on the corner of Mint Street and Morehead Street and open from 10:45 a.m. to 12:45 p.m., with TopCats signing autographs and posing for photos at the 107.9 The Link booth from 11 a.m. to 12 p.m., Sir Purr appearing throughout the morning and PurrCussion performing at 11:20 a.m. Discover a wide range of services, charge your phone, take the "It Can Wait Pledge" and register to win prizes at the AT&T Connection Zone. Check out the Re/Max balloon display and see what the real estate company has to offer. Enjoy doughnuts at the Krispy Kreme mobile cruiser. Area also features a DJ and offers food and drink sales.
Pregame
Performance: Parmalee
Invocation
Dr. James Howell - Myers Park United Methodist Church, Charlotte, N.C.
Presentation
Of Colors
Joint multi-service honor guard
National Anthem
Dr. Jesse McGuire
Halftime
Flo Rida musical performanc
BAG POLICY: The National Football League bag policy designed to enhance safety will be strictly enforced on Sunday at Bank of America Stadium. Under the policy, approved bags must meet the following criteria:
• Small clutch purse no larger than 4.5" x 6.5"
• Any transparent plastic or vinyl bag no larger than 12" x 6" x 12"
• Seat pad that does not contain zippers, clasps, etc., and is not encased in vinyl.
The Panthers will provide a clear, plastic gallon size bag to fans who bring non-compliant bags to the stadium. Fans may obtain a bag at one of five tent locations: near the practice field, Graham Street and Martin Luther King Jr. Boulevard, corner of Mint Street and Stonewall Street, corner of Morehead Street and Mint Street, or near the Morehead Street entrance to the stadium.
The North and East gates of Bank of America Stadium have been renovated to provide improved access with additional screening points of entry. For the most efficient, effective and quickest entry into the stadium, officials recommend the following:
• Arrive at the stadium gates 30 minutes earlier than you have in the past.
• Refrain from bringing items that require a bag check.