As a former player, broadcaster and coach for the Chicago Bears, Ron Rivera knows a thing or two about the storied franchise his Panthers will face Sunday at Bank of America Stadium.
"This is a team that has a lot of tradition, a lot of history," said Rivera, the Panthers' fourth-year head coach. "I've been very fortunate to be a part of it three different times. Would I like to beat them? Most certainly."
Rivera is always especially motivated to beat teams he has a history with, but his real motivation Sunday is the here and now.
"I want to beat the Bears," Rivera said. "That would get us to 3-2 rather than the NFC opponent that we're playing."
Rivera's team has lost its last two games by combined total of 46 points, yet the Panthers find themselves tied for first place in the NFC South thanks to a 2-0 start.
Now is the time to again play like a first-place team.
"We're a much better team than we've shown the past two weeks," safety Thomas DeCoud said. "We put our good foot forward the first two weeks but then took a step back the last two weeks.
"We've just got find our old groove, find our old mojo and just get things rolling again."
Here are some keys to making that happen.
BEARING DOWN AGAINST THE RUN: Of all the unexpected concerns that have cropped up on the defensive side of the ball, the one making the most difference is the Panthers' problems stopping the run.
Last season, virtually no one could run the ball against Carolina, and that set up the pass rush to lead the league with 60 sacks. But it's been a different story this year, or at least in the last two games. The Panthers are one of six NFL teams allowing more than 140 rushing yards per game.
Chicago hasn't been among the elite running the ball so far, but neither were the Baltimore Ravens entering last Sunday. The Bears do have an elite runner in Matt Forte, whom the Panthers must control if they hope to control the game.
"Matt Forte is one of the better runners in the league," Rivera said. "He's a multi-talented guy."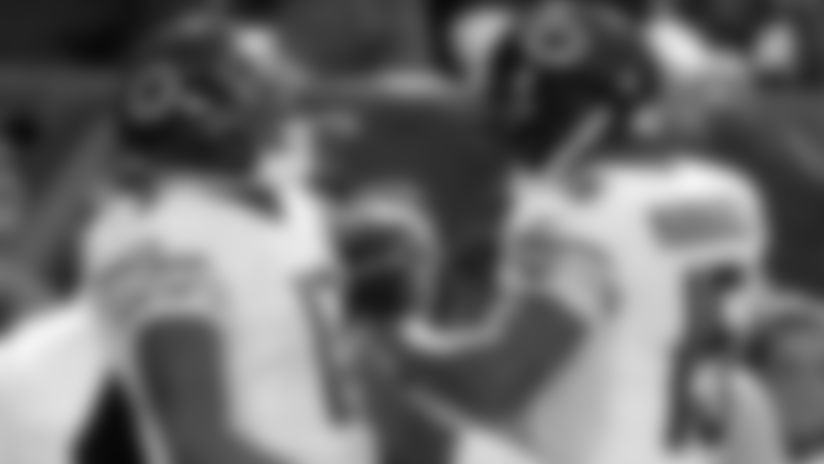 BRINGING THEM DOWN TO SIZE: Perhaps more so than the running game, the Bears are known for coming up big in the passing game – literally.
Cannon-armed quarterback Jay Cutler has 6-4 Brandon Marshall and 6-3 Alshon Jeffery on the outside, in addition to 6-6 tight end Martellus Bennett. While they present a tall task to be sure, the Panthers actually excelled the first two weeks against tall receivers (i.e. Calvin Johnson and Vincent Jackson) before struggling the last two weeks against speedy receivers (i.e. Antonio Brown and Steve Smith).
"You've got to challenge these guys – don't give them anything free," safety Roman Harper said. "We've got to really affect the quarterback, and we have to get hands on these receivers as much as we can. We understand that they're bigger than all of our DBs, so we've got to do everything we can to challenge them on high balls and get some pressure on them."
IN THE RUNNING: Much like the defense needs to control the run by any means necessary, the offense needs to establish the threat of a running game.
The Panthers have struggled to do so lately, averaging 71.0 rushing yards per game. On paper, it could be a challenge again, with an undrafted rookie (Darrin Reaves) and two backs who weren't even on the roster at the start of training camp (Fozzy Whittaker, Chris Ogbonnaya) expected to carry the load.
But Reaves and Whittaker have impressed the coaching staff time after time, and Ogbonnaya brings an impressive track record from his time in Cleveland. Plus, the responsibility of the running game doesn't just rest with the running backs.
"Everybody contributes to the running game, even the receivers with blocks downfield and inside the box," wide receiver Jerricho Cotchery said. "Everybody plays a role. Everything works in tandem, and you don't want to be one-dimensional, especially in the NFL."
It will be interesting to see what role quarterback Cam Newton plays in the run game. There have been hints this week that he could be more involved.
IN THE ZONE: All those battles for yards impact both teams' ability to score points, but actually getting the ball across the goal line can be a different matter altogether.
Carolina ranks last in the NFC in red zone offense and defense, while Chicago ranks first in red zone defense and second in red zone offense. Those are troubling numbers, but there is encouraging news within the numbers. First, the Bears defense has allowed 20 red zone chances to opponents – four more than any other NFC team – so they've actually given up more red zone touchdowns than all but one NFC team. Also, the Panthers have allowed opponents to reach the red zone just 10 times. Only three NFC teams have allowed fewer chances.
HOME CROWD: On the heels of a difficult road loss, Cotchery said it's good to be home.
"It's going to be good, being in front of our crowd and feeding off that energy," he said. "That's what this game is about."
The Panthers lost at Bank of America Stadium two weeks ago to end an eight-game winning streak in regular season home games, but that obviously means they've won eight of their last nine.
It's worth noting, though, that the Bears have been a bit of anomaly in the early going: They're 0-2 at home but 2-0 on the road. That's a rare trend indeed and one that's very unlikely to continue over the course of a season.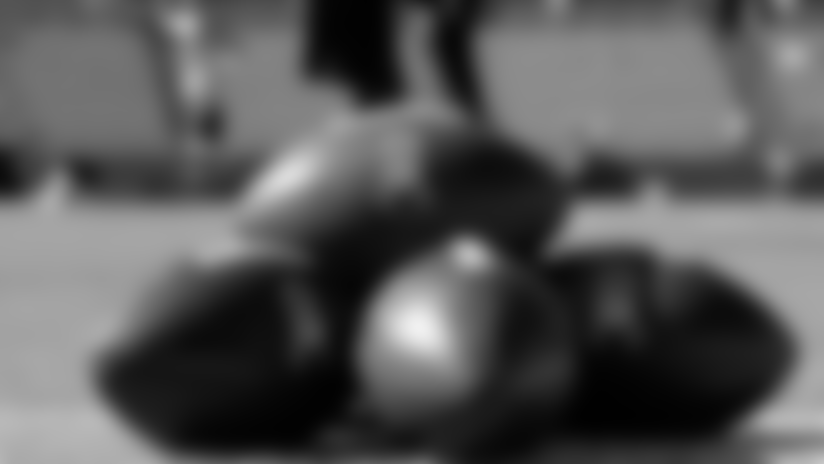 A CRUCIAL CATCH: Sunday's game will highlight the Panthers' support of "A Crucial Catch," an NFL program in conjunction with the American Cancer Society that will turn the spotlight throughout October on breast cancer awareness.
Players, coaches and officials will wear pink game apparel, and the message will be enhanced by on-field and in-stadium signage. In addition, 150 people impacted by the disease will join country music star Kellie Pickler on the field for her halftime performance.
BAG POLICY: The National Football League bag policy designed to enhance safety will be strictly enforced. Under the policy, approved bags must meet the following criteria:
• Small clutch purse no larger than 4.5" x 6.5"
• Any transparent plastic or vinyl bag no larger than 12" x 6" x 12"
• Seat pad that does not contain zippers, clasps, etc., and is not encased in vinyl.
For the most efficient, effective and quickest entry into the stadium, officials recommend the following:
• Arrive at the stadium gates 30 minutes earlier than you have in the past.
• Refrain from bringing items that require a bag check.
Review the complete list of prohibited items and bag policy.
GAME DAY HAPPENINGS

EVENT
DESCRIPTION
Panthers in the Park
Located at Romare Bearden Park in Third Ward between Church Street and Mint Street and open from 10:45 a.m. to 12:30 p.m. Free, interactive area offers fun for the entire family with appearances by the TopCats, Sir Purr and PurrCussion and the Fuel Up to Play 60 Kids Combine. Get Fuel Up to Play 60 awareness bracelets, bookmarks and pedometers from the Southeast Dairy Association. Sign up for the Carolina Panthers Kids Club. Support breast cancer awareness month at the BCC Rally booth and visit the Belk mammography unit to learn more about breast cancer and register to win a gift card.
Panthers Lair
Located on the corner of Mint Street and Morehead Street and open from 10:45 a.m. to 12:45 p.m., with TopCats signing autographs and posing for photos at the 107.9 The Link booth, Sir Purr appearing throughout the morning and a performance by PurrCussion. Charge your phone at the AT&T Connection Zone. See what you will look like in 25 years at the Blue Cross and Blue Shield of North Carolina mobile unit. Learn about protecting your home from CPI Security. Play CW Plinko and win prizes from WCCB-TV. Check out Ford's display of brand new 2015 vehicles. Pick up a free koozie at the Frank's Hot Sauce tent. Stop by the All-Star Cafe food truck for a quick and delicious meal on the go. Area also features a DJ.
Panthers Style Lounge
Located on the main concourse behind sections 105 and 106 and open from 11 a.m. to 6 p.m. Experience an exclusive retail boutique celebrating how to show your Panthers pride in the most stylish way possible. Shop all things Panthers and get inspired looks curated by stylist Erica Hanks. Featured Panthers women's collection brands include Nike, Junk Food, Alex & Ani and Touch by Alyssa Milano. Treat yourself to a Panthers-themed "fanicure" with blue and black colors. Talk to a professional stylist about how to create your personal Panthers look.
Pregame
Sir Purr Bowl
Invocation
Minister Kent Massey, - Queen City Church of Christ, Charlotte, N.C.
Presentation
Of Colors
U.S. Coast Guard Sector Field Office Fort Macon Color Guard - Atlantic Beach, N.C.
National Anthem
Kat Robichaud
Halftime
Musical Performance - Kellie Pickler