Following a pair of disappointing losses to open the season, the Carolina Panthers fully understand the importance of Sunday's game.
Given the similar state the New York Giants find themselves in, it's doubly important.
"Both teams are in desperation mode," Panthers linebacker Jon Beason said. "At this point, we have to win. If we get this win going into the bye week, we can iron out some wrinkles and hopefully put some wins together.
"It's going to be a tough game against a team that has won and has great leaders. But right now they're in a little bit of disarray, so hopefully we can catch them at the right time and get a win."
The Giants, just like the Panthers, are in an 0-2 hole that they can't afford to have grow deeper. That dynamic should make for a compelling game, one that could be decided by any number of factors.
SECONDARY STATE: This time one year ago, the teams also met at Bank of America Stadium, both carrying 1-1 records into a prime time matchup. It didn't go well for the Panthers, who lost 36-7 as quarterback Eli Manning hit on 27-of-35 passes for 288 yards.
Manning might be salivating for the rematch, especially with the Panthers missing both safeties that started in Week 1 (Charles Godfrey, Quintin Mikell) and possibly multiple cornerbacks after a ridiculous rash of injuries befell them last week at Buffalo.
"I've had a situation where we had a bunch of guys get hurt on the team, but never that many guys in a secondary group I've been in," safety Mike Mitchell said. "We've got to step up. With a lot guys being down, this is an opportunity."
Mitchell, slated to be a starting safety entering the season only to be sidelined for the opener with a calf injury, will look to lead the group like Godfrey did before his season-ending injury – especially with rookie Robert Lester set to see his first action beside him. Captain Munnerlyn should continue to be the backbone at cornerback.
But whoever is out there, the members of the secondary know they need to make more plays than they did a year ago.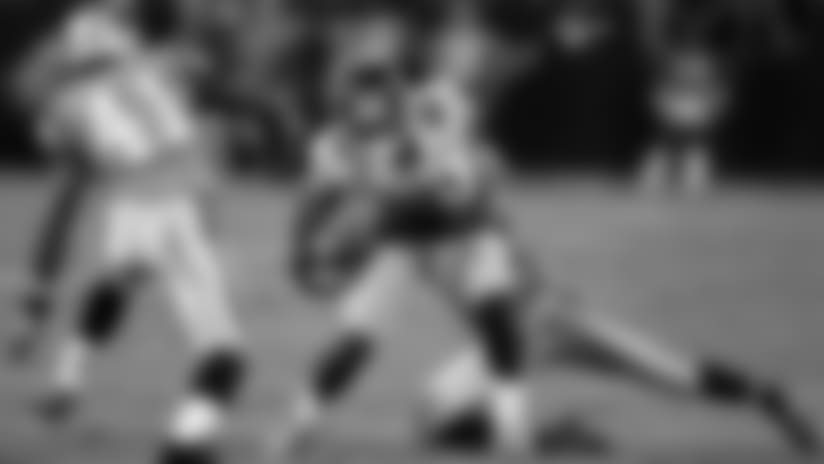 SECONDARY SUPPORT: Defensive backs sometimes find themselves on an island, not an ideal scenario against receivers like Victor Cruz and Hakeem Nicks.
There is a way to rescue them.
"A good pass rush makes for good coverage," head coach Ron Rivera said.
The defense has the tools upfront to get to Manning, but while he's not the most fleet of foot, he's among the best in the business at getting rid of the ball just in time.
"He's one of the top quarterbacks in the league, and the offense trusts him a lot," rookie defensive tackle Star Lotulelei said. "He'll hold onto the ball a little bit longer on certain plays, and that's why we've got to get after him every single play. We've got to get pressure on him to help out the linebackers and defensive backs."
Defensive end Greg Hardy said the Panthers can't let Manning get in a rhythm and have to "distract him and get him dancing." A key will be forcing the Giants into a position where they have to pass.
The defensive line must keep New York's downtrodden running game down. Andre Brown set the tone early in last year's meeting on his way to a 113-yard game, but through two games this year the Giants have totaled an NFL-low 73 rushing yards.
CAM IN CONTROL: Quarterback Cam Newton understands the stakes as much as anyone.
"This is a big game," he said. "We expect to play the best game that we've played this year."
The Panthers need Newton to play his best game to date for sure. That wasn't the case a year ago against the Giants, when he tossed three interceptions.
Newton hasn't made many big mistakes through two games but also hasn't made enough big plays. An offensive line that has allowed seven sacks thus far must prevent the Giants' slow-starting but potent pass rush from awakening, and then Newton has to strike.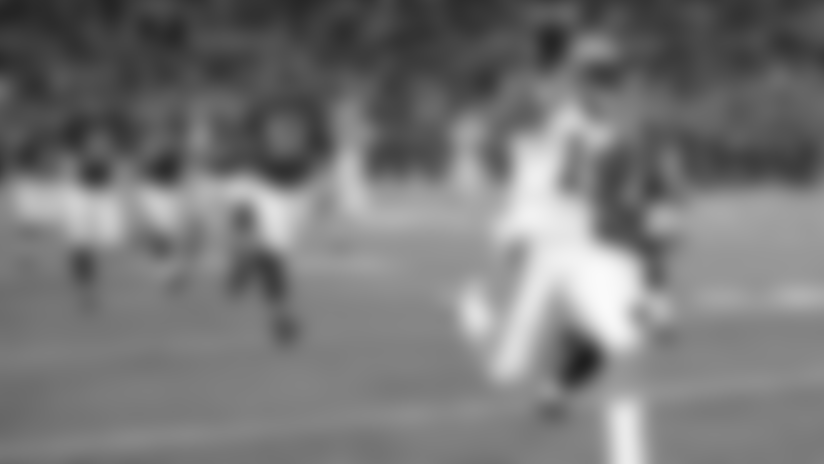 GAME CHANGER: A well-timed (or ill-timed depending on your perspective) turnover could make all the difference Sunday. So could a special teams play.
Despite having just six punts returned against them through two games, the Giants have yielded an NFL-high 140 return yards. Four of their opponents' returns have yielded 14 or more yards, including the lone punt return touchdown in the NFL so far in the regular season.
In the preseason, Panthers wide receiver Ted Ginn took one to the house, something he's done three times in regular season games in his career. Could he do it again, just when the Panthers need it most?
GAME DAY HAPPENINGS

EVENT
DESCRIPTION
Panthers in the Park
Located at Romare Bearden Park in Third Ward between Church Street and Mint Street and open from 10:30 a.m. to 12:30 p.m. Free, interactive area offers fun for the entire family with appearances by the TopCats, Sir Purr and PurrCussion and the Fuel Up to Play 60 Kids Combine, which includes activities like the 40-yard dash, vertical jump, wide receiver/quarterback challenge, TopCats dance studio and inflatable obstacle course. Have your picture taken in the life size MetLife snow globe.
Panthers Lair
Located on the corner of Mint Street and Morehead Street and open from 10:45 a.m. to 12:45 p.m., with TopCats signing autographs and posing for photos at the 107.9 The Link booth from 11 a.m. to 12 p.m., Sir Purr appearing throughout the morning and PurrCussion performing at 11:15 a.m. Discover a wide range of services, charge your phone and register to win prizes at the AT&T Connection Zone. See what you will look like in 25 years at the Blue Cross and Blue Shield of North Carolina mobile unit. Practice your football skills at the Belk Bowl interactive area. Visit the Ford vehicle display for giveaways. Stop by one of Charlotte's best food trucks at Queen City Q and support the No Kid Hungry charity. Area also features a DJ and offers food and drink sales.
Pregame
Peformance: Sister Hazel
Invocation
Rev. Jolin Wilks McElroy - First Christian Church, Charlotte, N.C.
Presentation
Of Colors
Naval Ocean Processing Facility - Dam Neck, Va.
National Anthem
Frank Portone and the Charlotte Symphony Orchestra
Halftime
David Garibaldi and his CMYK's speed painting performance
BAG POLICY: The National Football League bag policy designed to enhance safety will be strictly enforced on Sunday at Bank of America Stadium. Under the policy, approved bags must meet the following criteria:
• Small clutch purse no larger than 4.5" x 6.5"
• Any transparent plastic or vinyl bag no larger than 12" x 6" x 12"
• Seat pad that does not contain zippers, clasps, etc., and is not encased in vinyl.
The Panthers will provide a clear, plastic gallon size bag to fans who bring non-compliant bags to the stadium. Fans may obtain a bag at one of five tent locations: near the practice field, Graham Street and Martin Luther King Jr. Boulevard, corner of Mint Street and Stonewall Street, corner of Morehead Street and Mint Street, or near the Morehead Street entrance to the stadium.
The North and East gates of Bank of America Stadium have been renovated to provide improved access with additional screening points of entry. For the most efficient, effective and quickest entry into the stadium, officials recommend the following:
• Arrive at the stadium gates 30 minutes earlier than you have in the past.
• Refrain from bringing items that require a bag check.