Coming off a monumental road victory in San Francisco, the Panthers are set to host their biggest game in years.
Carolina – looking to earn its sixth consecutive win – welcomes the 7-2 New England Patriots for Monday Night Football.
"All the guys are excited," defensive end Greg Hardy said. "I feel like it's a statement game."
The eyes of the football world will be on Bank of America Stadium.
"This is your opportunity to make your name, make your legacy," safety Mike Mitchell said. "You do it in games like this against players like this. You look forward to seeing what you're made of."
PATRIOTS' TEMPO: New England often features an up-tempo offense that can give defenses fits with quarterback Tom Brady in command and his most dangerous weapons – tight end Rob Gronkowski and wide receiver Danny Amendola – healthy and back in action.
"He doesn't give defenses a whole lot of time to think," Mitchell said. "A lot of times, defenses aren't even lined up. Guys haven't communicated, and he's throwing to an open guy."
The Panthers have braced for that tempo all week. In a game where the secondary will be tested, the pressure is on Carolina's disruptive defensive line to ruin New England's timing and keep Brady on the sidelines.
TRICKS UP HIS SLEEVE?: Patriots head coach Bill Belichick boasts a 10-3 record after bye weeks.
With New England coming off its bye, Panthers head coach Ron Rivera said his team must brace for the Patriots' best effort. They also must brace for the unexpected.
"He's a tremendous coach and he's had a whole extra week, so there is a little bit of concern on my part as to what he could potentially do," Rivera said. "Anytime you give coaches with that type of background more time, they always come up with something.
"Being ready to adjust if they have something up their sleeve (will be important). We have to be ready to adapt to those things."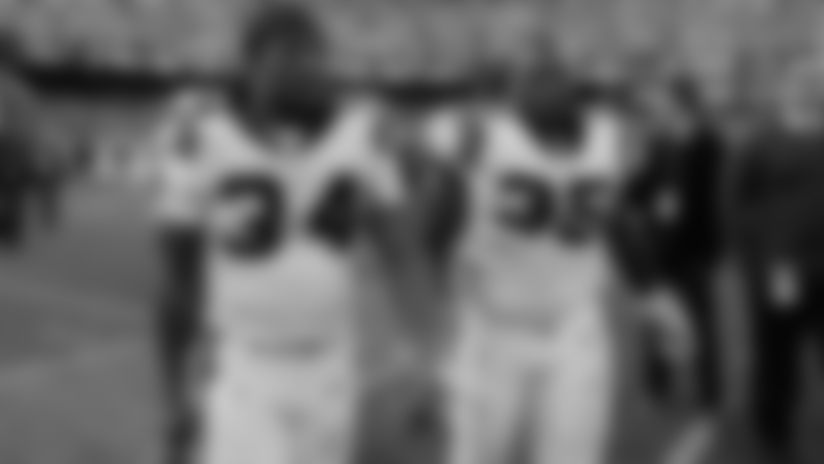 ROOM TO RUN: After struggling to find consistent room to run against the stingy 49ers, Carolina's 10th ranked rushing attack has a more favorable matchup this week. New England ranks 30th in rushing defense, allowing 128.2 yards per game.
Winning the time of possession battle is one way to slow down New England's muddle huddle, up-tempo offense. Running backs DeAngelo Williams, Jonathan Stewart and Mike Tolbert will be counted on to establish the ground game and keep the chains moving.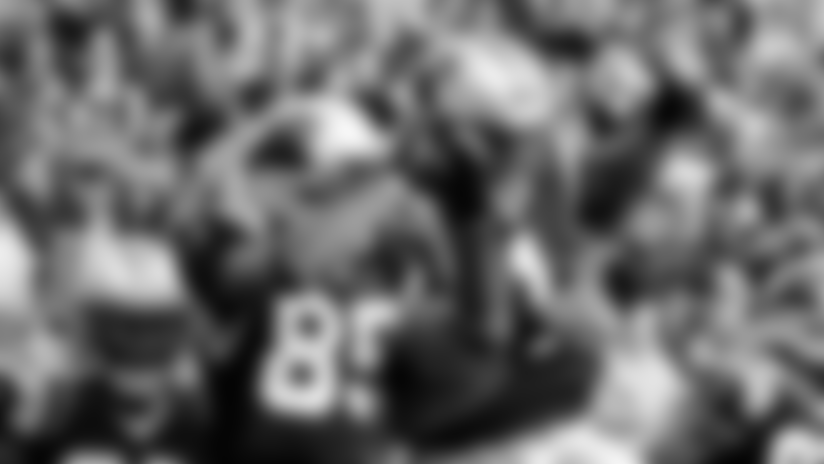 BACK IN BLACK: The buzz in Charlotte for Monday's game is palpable.
The Panthers are on a roll, and the city and its fans will be showcased on a national stage against one of the NFL's perennial powers.
Fans are encouraged to wear black as the Panthers return to their black jerseys for the first time since Week 2 at Buffalo.
"That would be outstanding if they all showed up in black, just to show their support for us," Rivera said. "The players feed off that energy."
The players are anticipating an absolutely electric environment.
"I feel like we do have really good support. It's great now, because it is a time where everybody can be excited and have their hopes up," left tackle Jordan Gross said. "I think that our stadium at night is for some reason a lot more special than daytime games. Our fans always seem to be extra fired up at night. It's going to be a great atmosphere."
BAG POLICY: The National Football League bag policy designed to enhance safety will be strictly enforced on Sunday at Bank of America Stadium. Under the policy, approved bags must meet the following criteria:
• Small clutch purse no larger than 4.5" x 6.5"
• Any transparent plastic or vinyl bag no larger than 12" x 6" x 12"
• Seat pad that does not contain zippers, clasps, etc., and is not encased in vinyl.
The Panthers will provide a clear, plastic gallon size bag to fans who bring non-compliant bags to the stadium. Fans may obtain a bag at one of five tent locations: near the practice field, Graham Street and Martin Luther King Jr. Boulevard, corner of Mint Street and Stonewall Street, corner of Morehead Street and Mint Street, or near the Morehead Street entrance to the stadium.
The North and East gates of Bank of America Stadium have been renovated to provide improved access with additional screening points of entry. For the most efficient, effective and quickest entry into the stadium, officials recommend the following:
• Arrive at the stadium gates 30 minutes earlier than you have in the past.
• Refrain from bringing items that require a bag check.
WHERE TO WATCH: Monday's game will be broadcast on ESPN, but it also can be seen in the Charlotte television market only on WSOC-TV Channel 9.
The Charlotte television market is comprised of the following counties in North Carolina: Alexander, Anson, Ashe, Avery, Burke, Cabarrus, Caldwell, Catawba, Cleveland, Gaston, Iredell, Lincoln, Mecklenburg, Richmond, Rowan, Stanly, Union and Watauga. In South Carolina, it consists of Chester, Chesterfield, Lancaster and York counties.
GAME DAY HAPPENINGS

EVENT
DESCRIPTION
Panthers in the Park
Located at Romare Bearden Park in Third Ward between Church Street and Mint Street and open from 6 to 8 p.m. Free, interactive area offers fun for the entire family with appearances by the TopCats, Sir Purr and PurrCussion and the Fuel Up to Play 60 Kids Combine, which includes activities like the 40-yard dash, vertical jump, wide receiver/quarterback challenge, TopCats dance studio and inflatable obstacle course. Learn about protecting your home from CPI Security. Get information about the United Way at the community partner booth.
Panthers Lair
Located on the corner of Mint Street and Morehead Street and open from 6:30 to 8:30 p.m., with TopCats signing autographs and posing for photos at the 107.9 The Link booth and Sir Purr appearing throughout the evening. Discover a wide range of services, charge your phone and register to win prizes at the AT&T Connection Zone. Experience the Rapid Strike Simulator, a unique reality ride that immerses visitors in the high-tech world of the U.S. Air Force and takes them on a real mission. Visit the Forms & Supply mobile furniture showroom. Stop by one of Charlotte's best food trucks at Queen City Q. Area also features a live band and offers food and drink sales.
Pregame
Performance: 82nd Airborne Chorus - Fort Bragg, N.C.
Pregame
Performance: Military Children's Choir and USO Show Troupe
Invocation
Chaplain Col. David Colwell - Fort Jackson, Columbia, S.C.
Presentation
Of Colors
Joint multi-service honor guard
National Anthem
82nd Airborne Chorus - Fort Bragg, N.C.
Halftime
"Salute to Service" military tribute