Sunday's game at Bank of America Stadium features a matchup between last year's top two seeds in the NFC, but there is a feeling of desperation on both sides midway through the 2014 season.
The reigning Super Bowl champion Seahawks (3-3) have lost their last two games – the first time they've lost consecutive games in two years – and there's been added scrutiny following a surprising trade that sent wide receiver Percy Harvin to the New York Jets.
The Panthers (3-3-1) are coming off a lopsided loss to the Green Bay Packers and are in a state of flux as head coach Ron Rivera called it, having allowed 30 or more points in four of their last five games.
"It's being stressed that this is a very important game," Rivera said.
Here are the important things to watch when the Panthers and Seahawks square off (1:00 p.m., CBS).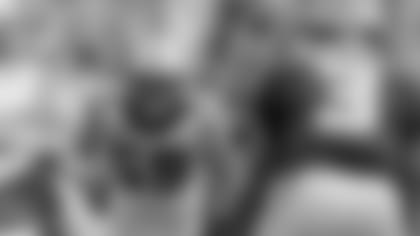 DISCIPLINED DEFENSE VS. WILSON: Seattle may be struggling, but quarterback Russell Wilson certainly isn't the reason why.
"He makes it tough on defenses," cornerback Josh Norman said.
Wilson is coming off the first 300-yard passing and 100-yard rushing performance by a quarterback in NFL history. His passing ability is difficult to defend. So are his escapability and tendency to pump-fake when he breaks contain.
"We try to emphasize to make sure we contain the pocket and keep him in the pocket," Rivera said. "And we need to make sure we run through the play. The one thing you don't want to do is jump (when he pump fakes). Guys get anxious about him.
"He's a very smart football player and he's proven it."
SOFTENING THE SECONDARY: The Seahawks rank 16th in the league in passing yards allowed per game, but the Panthers have a lot of respect for Seattle's highly-regarded secondary.
"They communicate at a high level and they fly around," wide receiver Jerricho Cotchery said. "You have to make sure you match their intensity. This group is one of the best in the league."
And they are one of the most physical groups in the league.
"You have to make sure your chin strap is tied up a little tighter," quarterback Cam Newton said.
Some teams have shied away from testing All-Pro cornerback Richard Sherman, but Newton insists he'll survey the entire field and make throws where he sees fit.
"If the play is called for me to read it to Richard's side, by all means, I'm going to do it," Newton said. "I'm not going to force it, but I am going to take what the defense gives me."
The challenge is on Carolina's wide receivers to beat the man across from them and provide suitable targets for Newton.
"They play a lot of man coverage, so we have to get off the ball fast and get open for the quarterback," wide receiver Kelvin Benjamin said. "There are going to be a lot of one-on-one matchups, and we have to win them."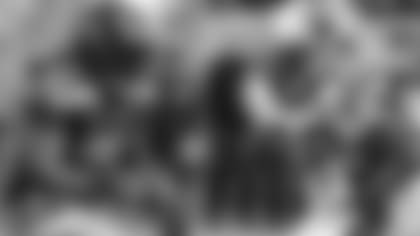 RUNNING BACK BATTLE: There's understandably a lot of talk about the two dynamic young quarterbacks featured in this game, but what about the running backs?
Carolina, ranked 26th against the run, will have its hands full with Marshawn Lynch, who ranks 10th in the NFL with 420 yards rushing. But the Panthers can feel good about their recent history with the bruising back. In games against Carolina in 2012 and 2013, Lynch ran a combined 38 times for 128 yards.
On the flip side, Jonathan Stewart, who showed good burst in his return to the field last week, will look for room to run against the Seahawks' sixth-ranked run defense, which has allowed just three rushing touchdowns all year.
AN EYE ON THE NEW GUYS: With Bene Benwikere injured and Charles Godfrey released, cornerback James Dockery knows the pressure is on him to perform at nickel.
"Our fans don't deserve the type of effort we put out last week. For myself personally, I know I want to take it up to another level, and every person in this locker room wants to do the same," Dockery said.
Injuries to guards Amini Silatolu and Trai Turner mean undrafted rookie Andrew Norwell will make his first career start at left guard.
And with wide receiver Philly Brown out with a concussion, look for wide receiver Brenton Bersin to take over as Carolina's kick and punt returner.
GAME DAY HAPPENINGS

EVENT
DESCRIPTION
Panthers in the Park
Located at Romare Bearden Park in Third Ward between Church Street and Mint Street and open from 10:45 a.m. to 12:30 p.m. Free, interactive area offers fun for the entire family with appearances by the TopCats, Sir Purr and PurrCussion and the Fuel Up to Play 60 Kids Combine. Get Fuel Up to Play 60 awareness bracelets, bookmarks and pedometers from the Southeast Dairy Association. Show off your arm at the Academy Sports + Outdoors inflatable football toss.
Panthers Lair
Located on the corner of Mint Street and Morehead Street and open from 10:45 a.m. to 12:45 p.m., with TopCats signing autographs and posing for photos at the 107.9 The Link booth, Sir Purr appearing throughout the morning and a performance by PurrCussion. Charge your phone at the AT&T Connection Zone. See what you will look like in 25 years at the Blue Cross and Blue Shield of North Carolina mobile unit. Learn about protecting your home from CPI Security. Play CW Plinko and win prizes from WCCB-TV. Check out Ford's display of brand new 2015 vehicles. Visit the Geico tent for a free pair of sunglasses and other giveaways. Have your photo taken at the Remax photo booth. Area also features a DJ and offers food and drink sales.
Giveaway
Bojangles gift cards
Pregame
Musical Performance - Terry McDermott
Invocation
Pastor Lonnie Pittman - Faith United Methodist Church, Indian Trail, N.C.
Presentation
Of Colors
Shaw Air Force Base Honor Guard - Sumter, S.C.
National Anthem
Jena Irene
Halftime
Performance - ALL THAT! Clogging Group