Fans come in all shapes and sizes. I'm not sure why the tallest one in the entire stadium always sits in front of me and the biggest lover of concession fare always squeezes into the seat beside me, but I digress.
This isn't about those kinds of shapes and sizes. It's about sizing up fans and seeing what kind of shape they see their favorite team in. Is the glass half full, half empty or halfway to the wall they just violently threw it toward?
What kind of fan are you? Let's take a look, as seen through your view of the Panthers' preseason victory over the Jaguars.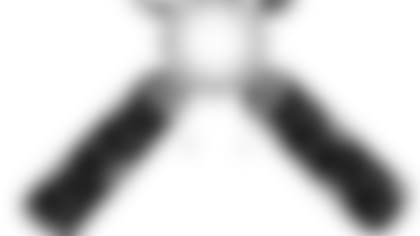 When Cam Newton took the field Friday for the first time since New Year's Day, the new year truly began. It was a cause for celebration and the beginning of a coronation. Sure, he only threw two short passes, but those completions and that touchdown left no doubt that this team is ready to roll, ready to steamroll the NFC South.
Two lousy completions? Wonder if he came out early because that shoulder is still bothering him? No way this guy makes it through a 16-game schedule. No way this offensive line is going to protect him.
When Newton does go down, what are the Panthers to do? Derek Anderson sure isn't the answer with the way he's playing right now. You see how Joe Webb is playing this preseason? He might be the best quarterback on this roster, and now he's hurt.
We're looking at 2016 all over again.
(I don't think Janet Jackson performed "What Have You Done For Me Lately?" at Super Bowl XXXVIII, but that's among the greatest hits for ceiling fans and floor fans alike. And for oscillating fans, that's their theme song.)
Cam really showed something against the Jaguars, but then the Panthers went and played the rest of the game. The second-teamers just don't have what it takes, and getting fooled on that fake punt? Special teams are in trouble.
On defense, Luke is still the man, and the defensive line could do some damage. But the secondary? Daryl Worley just doesn't have it. Put Zack Sanchez in the starting lineup. At least he had an interception.
Cam is going to have to do it all himself this season.
(This group, in contrast to the others, is invested in the moment but is also in it for the long haul.)
Great to see Newton get out there, get in a rhythm, then get out of there without getting banged up. Encouraging effort by the offensive line again, and there's decent depth in that room.
This defense is going to be fine. The secondary is still young at corner and is still trying to shore up its quality of depth at corner and safety, but it's a good collection of starters supported by a heckuva front seven. A crazy good group of linebackers will help the front and back ends.
The NFC South looks to be stacked, but if this team can stumble into some good fortune in terms of the injury, it will make its own luck in terms of determination and might just make a run at this thing.
---
Stay connected! Sign up for the free Panthers Pulse e-mail newsletter for daily updates and news about the team, sent straight to your inbox. Subscribe Here