1. Comfortable with the corners: Head coach Ron Rivera knows it's unusual to be relying so heavily on rookie cornerbacks entering the season. But after evaluating them throughout the preseason, he's confident in their ability to deliver, along with the rest of the group.
"Very comfortable with (James Bradberry). Very comfortable with the things he has done for the most part," Rivera said of the second-round pick, who did not play Thursday night. "Daryl Worley has done a nice job as well.
"But Bene Benwikere showed very nicely today, as did Robert McClain. We've got some things we need to look at and work out as we go through setting up our nickel package and base package. These will be things we discuss."
2. Punting question answered:After giving several punters a shot, the Panthers decided enough was enough, and they did what was necessary to stabilize the position.
Three-time Pro Bowler Andy Lee cost a fourth-round pick, but he showed why he's valuable in the fourth preseason game against the Steelers.
"That's what we were hoping for," Rivera said. "We made the move for a reason."
Lee is a reliable veteran that should help Carolina immensely in the field position battle.
3. Wide receiver pecking order: Prior to training camp, there was some outside noise from fans wondering if wide receiver Ted Ginn, Jr. would lose his place in the offense in 2016.
That won't be happening. Ginn cemented his place with a strong training camp and preseason. He may not come close to the 10 touchdown catches he posted a year ago, but Ginn will play an important role alongside emerging stars Kelvin Benjamin and Devin Funchess.
The Panthers were cautious with Philly Brown after he took a shot to the shoulder, but he'll once again be in the rotation as a target with the ability to stretch the defense.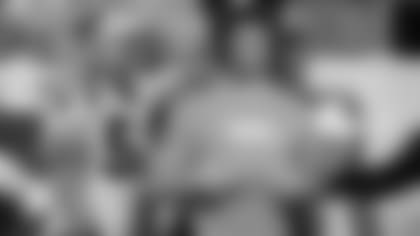 4. Linebackers are deeper and stronger: The linebacking corps continues to get better in Carolina.
Luke Kuechly and Thomas Davis were fantastic in limited action during the preseason, and Shaq Thompson appears primed for a breakout year. But the guys at the bottom of the depth chart impressed as well.
David Mayo looked fully capable of filling in at linebacker if needed. His hard-hitting style was on display against the Steelers, as he tied Jeremy Cash with a team-high six tackles.
Speaking of Cash, the undrafted rookie continues to make strides as he transitions from safety. He's a developmental player worth keeping an eye on if the Panthers can find room for him on this deep roster.
5. Tough decisions ahead at running back:First of all, the Panthers must decide how many running backs to keep. Is there room for Brandon Wegher on the 53-man roster this year?
"I thought (the running backs) did some really good things," Rivera said after the preseason finale. "We are in a tough spot with those guys."
We'll also have to wait and see how Cameron Artis-Payne is used during the regular season. He stood out against the Steelers, rushing 18 times for 77 yards, and he's got what it takes to help the run game when the outcome matters.
But will he get the chance? We'll find out soon enough.
View the top photos of the fourth preseason game by team photographer Melissa Melvin-Rodriguez.