1. Special teams played complete game: The Panthers didn't do anything as dramatic as score a touchdown on special teams Sunday against the Chargers, but subtly – and in every aspect – the units turned in a truly special performance.
"Very happy with that," head coach Ron Rivera said. "The last few weeks you've seen it, and that's a huge plus for us."
Special teams helped swing the field position battle right off the bat, with Ted Ginn, Jr.'s 14-yard punt return setting the offense up at the 48-yard line for its first drive of the game, which netted a Graham Gano field goal. Later in the opening quarter, Michael Palardy skied a punt from the Chargers 43 that forced a fair catch at the 11, and after the defense backed San Diego further, the Panthers offense started its subsequent drive at San Diego's 35 and cashed in with its first touchdown.
The Panthers' average starting field position in the first half was the San Diego 45. No coincidence, the Panthers led 23-7 at halftime.
"When our guys cover like they did early on and give us good field position, it shortens the field for our offense and backs the other team up and gives us a chance with our defense," Rivera said. "That's huge."
Midway through the fourth quarter, with the Panthers trying to protect a 28-16 lead, safety Colin Jones – who had made a tackle for a 6-yard loss on a punt earlier in the quarter – batted a Palardy punt before it could cross the goal line, and linebacker Jeremy Cash downed it at the 3. That killed any real chance the Chargers had at mounting one last comeback.
"Colin Jones, Joe Webb and Fozzy Whittaker have really stepped up on those groups, and you saw Mike Tolbert make a tackle," Rivera said. "Our kickers and punters have done a great job, and with Teddy (Ginn) on returns you're seeing how dangerous that speed can be."
Gano, for his part, made all four of his field goals and has now missed just one field goal over his last eight games. To match his career best for field goals in a game Sunday, Gano battled through some foot discomfort.
"It got sore. In all serious kidding, they termed it as a ballerina thing – ballerinas and how they use their plant foot," Rivera explained. "Graham is going to kill me for saying that, but when I asked what happened, that's the description I got. He's fine. It kind of locked up on him a little bit, then then it kind of loosened up. It was his plant foot, thank goodness, and his swing leg was good."
2. Offense needs to be better: The Panthers wished Gano could have erased any drama by kicking a couple of more PATs. They couldn't punch it in after a first-and-goal from the 9 to open the second half, and early in the fourth quarter, a first-and-goal at the 4 resulted in a Cam Newton interception.
"There were two touchdowns there that we feel like we could have had that we came up short on. If we do score both or one of them, we're feeling pretty good about things," offensive coordinator Mike Shula said. "Sometimes those one or two plays can make you feel bad enough that you forget about all the good things that we collectively as a team did and as individuals as well."
Shula wouldn't single out any individual after the passing game failed to click at times. Newton's 37-percent completion rate (10-for-27) was the second-lowest of his career and gave him four consecutive games under 50 percent. Newton entered this his sixth season with six career games under 50 percent.
"We need to be better," Shula said. "We had a couple near-misses. We had a couple miscommunication issues that we definitely have to get cleaned up. And they made a couple plays.
"We just have to keep rolling and keep working on the things that we think are going to help us get better, yet not overreact and not say, 'We can't do this anymore, can't do that.' "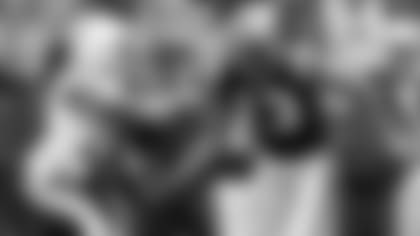 3. Benjamin quiet again: It's probably not a coincidence that wide receiver Kelvin Benjamin hasn't caught more than three passes in any of the last four games.
"That's the ups and downs of the season," Shula said. "I'll tell you what, he's a warrior, because he's been battling some injuries and he's fought through it.
"We just missed him a little bit. We've had a couple miscommunications, but I think that can change quickly. I don't think that's trending in the wrong direction at all. I think it's something that you just keep plugging away and eventually we're going to hit it."
Two of the near-misses to Benjamin turned into nearly game-changing plays for the Chargers. Late in the first half, safety Jahleel Addae appeared to come up with an interception and a 42-yard return on a pass that bounded off Benjamin. Early in the fourth quarter, cornerback Trovon Reed picked off a pass intended for Benjamin in the end zone and returned it 100 yards for a touchdown. The first interception was overturned on the replay review, and the return on the second interception was wiped out by a replay that showed that Benjamin touched Reed down before his return. Still, some questioned Benjamin's "defensive effort" after the plays.
"He's like a lot of young guys. When things don't go quite the way you wanted them to, you get frustrated," said Shula, who said he talks to all of his players about playing until they hear a whistle. "Sometimes we all can handle that better at times, but he's extremely competitive. One of the things we always talk about is to use that energy. First of all, let's all do our job better, and then channel that energy in the right direction, towards improvement.
"It's not always going to go your way and you just have to fight through it, whether that's one game or two games or during the course of a game."
4. Shaq stepping into new roles: A couple weeks ago, many wondered why linebacker Shaq Thompson wasn't paired with Thomas Davis in the nickel package.
Those who wanted to see it got their wish against the Chargers.
"With A.J. Klein up and Luke Kuechly down, we used Shaq in the nickel situations. I thought he came through," Rivera said.
Thompson's first career interception came in the fourth quarter when he and Davis were the linebackers and cornerback Leonard Johnson was lined up at nickel.
Thompson read a short pass to tight end Antonio Gates beautifully and picked off quarterback Philip Rivers.
"Shaq is a very exciting player," Rivera said. "We brought him a couple times on blitzes as well. He was able to put a little bit of pressure on the quarterback. He is really rounding into a pretty solid player."
Thompson has clearly made progress in pass coverage – evidenced by his interception and the coaches' willingness to put him in that situation. But when Kuechly returns, he will resume his partnership with Davis in the nickel package.
Still, it's encouraging to see the second-year linebacker step into new situations and seize the opportunities.
"He played a little bit as a middle backer for us last week in Seattle – that was really his first go at it – and he improved yesterday in that role and made the interception for us," defensive coordinator Sean McDermott said. "That was a huge play for us as momentum was kind of wavering at that point.
"We're talking about a second-year player standing up in front of the huddle as well, so from a leadership standpoint, he stepped up, too."
5. Boston making progress: Safety Tre Boston had a modest stat line with two tackles, one for loss against the Chargers. But Rivera continues to be impressed with his play. In Rivera's view, the third-year safety is exhibiting more "veteran savvy."
Boston played 94 percent of the defensive snaps alongside Kurt Coleman, who played 100 percent of them.
"He's got better command of what we're doing and why we're doing it," Rivera said. "And he's playing with confidence, that's the other part of it too."
---
Staff writer Max Henson contributed to this report.
View the top photos from Panthers vs. Chargers by team photographer Melissa Melvin-Rodriguez.