1. Special teams sparkle again: Head coach Ron Rivera was disappointed by some things that didn't happen on offense and defense in the Panthers' home finale against Atlanta, but he is happy about things that are happening in an often-overlooked phase of the game.
"We had opportunities to make some plays on both sides of the ball, but we didn't. The thing that was pleasing to see was the play of special teams," Rivera said. "Those guys are playing hard and doing some good things."
Punter Michael Palardy continues to minimize the impact of losing Andy Lee to a hamstring injury six games ago, and running back Fozzy Whittaker continues to maximize his opportunities on both special teams and offense. Whittaker returned two kicks for 84 yards against the Falcons, and his 30 rushing yards helped Carolina run for 119. He added a 14-yard reception.
Also, rookie defensive tackle Vernon Butler blocked his second kick of the season, a skill that should help on special teams for years to come but also an ability that reveals a skill set that should help on defense as well.
"One thing I really like the way he keeps driving on plays, keeps churning those legs, and he gets himself really long," Rivera said. "It seems to be a knack that he has, and something as we continue to work with him it could really be a plus for us."
Rivera said the personalities of first-year special teams coordinator Thomas McGaughey and assistant Chase Blackburn are really starting to come out. Rivera said senior advisor Bruce DeHaven, formerly the coordinator who is spending most of his time at his Buffalo home, is doing "the best he can" with his health concerns.
2. Youth is served: Butler was one of several young players to have good games on defense. Rookie cornerbacks James Bradberry and Daryl Worley and still-developing safety Tre Boston helped limit Falcons wide receiver Julio Jones to one-fifth of his output in the teams' first meeting (60 yards vs. 300), and linebacker Shaq Thompson piled up 11 tackles.
"I thought the young guys all played well," Rivera said. "James had a good day. I thought Daryl Worley did some nice things. You saw Tre Boston out there battling, doing the best he can. And we see what Shaq Thompson is capable of."
3. Super Mario: While those players are still developing, it appears that defensive end Mario Addison has developed into consistent threat off the edge.
Now in his sixth season, Addison added to his career-high sack total with one against Atlanta, pushing him to 8.5 in 13 games. He's always been disruptive as a pass rusher, but against the Falcons he also record three tackles for loss in the run game.
"His preparation and the way he does things, he's been solid for us. He gives us a spark," Rivera said. "His explosiveness and his ability to get vertical, that's something you need in this league. You have to have guys who can quickly move across the tackle's face and be able to set a quick edge."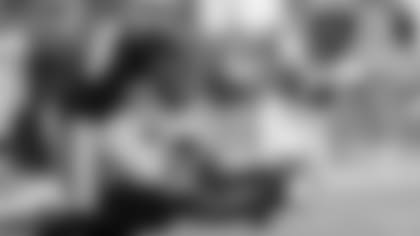 4. Looking at Luke's situation: Rivera opted to sit linebacker Luke Kuechly for the second consecutive game since he's been cleared from the concussion protocol. He'll face a similar situation for the season finale Sunday in Tampa.
"It's tough. Believe me, he wants to play in a bad way," Rivera said. "But this is about going forward and what the aspirations are for this football team."
Rivera said three injuries concerned him coming out of Saturday's game: Boston and wide receiver Devin Funchess suffered knee injuries, and defensive end Charles Johnson aggravated his hamstring injury.
5. Painful playoff layoff: Rivera watched some of Sunday's NFL doubleheader, a pair of games with significant playoff implications.
"It was tough because you want to be a part of that conversation. You really do," Rivera said. "We've been part of it for three years. It's a tough pill to swallow."
The Panthers weren't alone in their disappointment. Denver's loss Sunday means that neither Super Bowl 50 participant will have a chance to make a return trip. In fact, three of the last four teams standing last season have been eliminated from playoff contention with 2016 NFC Championship opponent Arizona also out of the mix.
View the top photos from Panthers vs. Falcons by team photographer Melissa Melvin-Rodriguez.