POSITION REVIEW: In just two seasons with the team, Kurt Coleman has taken command of the defensive backs room. Although the unit faced growing pains, he helped a secondary that featured two rookie starting cornerbacks and a free safety with only six previous NFL starts show signs of improvement. He set a good example for his understudies, leading the team with four interceptions while notching 90 tackles. Tre Boston earned valuable playing time at free safety, starting 10 games and setting career highs in almost every statistic. He recorded just as many sacks as interceptions (two) and also deflected six passes.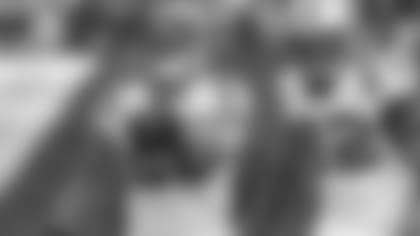 STAT OF SIGNIFICANCE: Since the start of the 2015 season, Coleman has recorded 11 interceptions in regular season games -- the most by any player in the NFC. His seven interceptions in 2015 are a franchise record for safeties.
PLAY OF THE YEAR: Quarterback Kirk Cousins had his eyes on tight end Vernon Davis from the moment Davis began his route up the numbers. Unfortunately for Cousins, Coleman read the situation like a book and intercepted the ball, returning it all the way to Washington's 24-yard line to set up a field goal.
TOP OFFSEASON STORYLINE: Colin Jones and Michael Griffin, who made seven starts between them in 2016, are set to become free agents this offseason. Jones is a regular contributor on special teams and recorded six tackles in kicking situations, while Griffin for stretches was the strong safety of choice on running plays. The Panthers still don't quite know what they have in Dean Marlowe, who was expected to assume a larger role in his second season but barely got out of the starting blocks because of a hamstring injury. And keep this in mind: the 2017 draft features a couple intriguing safety prospects with first-round grades.
HOPE FOR 2017: Even through the secondary's growing pains, Coleman had a solid season and will be expected to build on that success next season and beyond. The Panthers will turn their attention to ensuring Boston continues to grow into an every-down contributor while looking to develop their depth.