Fan voting for the 2018 Pro Bowl went live this week, which begs the question: Which Panthers are deserving?
Here's a look at the players who are currently in the best position to earn a Pro Bowl nod. For Carolina, which boasts the NFL's No. 1 defense, it's no surprise that most of candidates are on that side of the ball.
As a reminder, the players are determined by the consensus votes of fans, players and coaches. Each group's vote counts one-third toward determining the 88 All-Star players who will be selected to the Pro Bowl. NFL players and coaches will cast their votes on December 15.
Kuechly is an automatic Pro Bowler at this point. He's widely considered the best middle linebacker, if not the best defensive player in the NFL. He leads the Panthers with 71 tackles and three interceptions. He's a lock to be named to his fifth consecutive Pro Bowl.
The 34-year-old continues to age like a fine wine. He's got 47 tackles and two sacks so far in his 13th season. They aren't eye-popping stats, but Davis is coming off two consecutive Pro Bowl nods and with the respect he's earned around the league, he could be in line for a third.
He's no longer a starter, but the legendary defensive end has been producing like a Pro Bowler. The 37-year-old leads the team with 7.5 sacks – fifth most in the NFC. Two of those were strip-sacks that led to much-needed turnovers for Carolina. If Peppers gets to double-digit sacks in Year 16 (think about how crazy that would be), his 10th Pro Bowl nomination should follow suit.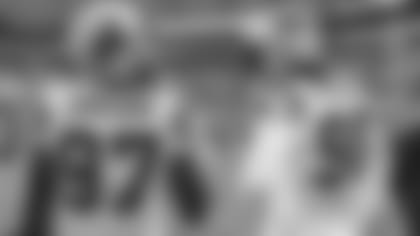 Addison has gone from an afterthought as an undrafted free agent to a consistently productive starter. After leading the team with 9.5 sacks a year ago, he's posted 6.5 sacks so far in 2017. He may not have the Pro Bowl name recognition, but the explosive Addison has developed into one of the NFC's best pass rushers.
Short's four sacks ranks fourth among NFL defensive tackles. But his ability to be a disruptive force versus the run and pass and take on double-teams increases his value far beyond the statistics. He's a Pro Bowl caliber D-tackle in every sense, and the entire league knows it.
Newton is starting to put himself in the Pro Bowl conversation with the way he's put the offense on his back the last few weeks. His impact on the running game is what separates him from the pack. He leads all quarterbacks with 436 rushing yards and four scores on 74 carries. Newton has a lot of ground to make up after a slow start to the season, but if he stays hot – like he was throwing four touchdown passes against Miami on Monday Night Football – he'll have a chance.
He's been a Pro Bowler each of the past two years and has established himself as one of the league's best interior lineman. Another Pro Bowl nod could be in store with a strong finish to the season.
Specialists Graham Gano & Michael Palardy
Gano has missed just one field attempt and it was a 55-yarder in Week 5. His conversion percentage of 95.2 is third-best among NFC kickers. Palardy ranks fourth in the NFC with a 43.3 net punting average. He's flipped the field and helped Carolina win the field position battle throughout the season.