By Max Henson and Bill Voth
---
CHARLOTTE – In a move that surprised many, the Panthers traded wide receiver Kelvin Benjamin to the Bills on Tuesday.
Interim general manager Marty Hurney took advantage of an opportunity to shake things up on offense and acquire assets for the future, getting third- and seventh-round picks in 2018 from the Bills.
Carolina parted ways with a talented receiver who flashed at times and at others lacked focus. But that's not the reason he's now with Buffalo.
Here's a closer look at reasons why.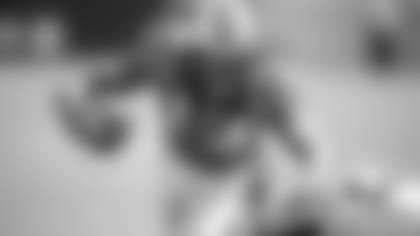 A lesson from recent history
When the Panthers released Jason Avant 11 weeks into the 2014 season, many assumed it was because the wideout publicly questioned play calling. Truth is, it had nothing to do with that.
Think about who quarterback Cam Newton was looking at downfield during the first half of that season. Newton's main targets were Benjamin, Avant, Jerricho Cotchery and tight end Greg Olsen. None posed a consistent threat to stretch defenses.
What did the Panthers see when they self-scouted during the bye in Week 12 that year? An offense bogged down in the middle. Their solution was releasing Avant to free up snaps for speedy rookie Philly Brown.
The change only slightly improved Brown's numbers. With Avant in the lineup, Brown had 12 receptions for 160 yards in eight games. In seven games without Avant – including a pair of playoff contests – Brown caught 14 passes for 197 yards.
The big difference was with the offense as a whole. As Brown took the top off opposing defenses, the middle of the field became easier to navigate for Newton.
In their 11 games with Avant, the Panthers averaged 327.3 total yards and 19.5 points. Without him, those numbers jumped to 385.0 and 24.0.
So what the Panthers experienced through that first half of 2014 was a lot like what they saw happen through the first eight games of this season. Without a consistent vertical threat to worry about, defenses could play closer to the line of scrimmage, hurting both the intermediate passing game and the run game.
The Panthers could get Olsen back as soon as Week 12, but as much as that may help the offense, it won't spread it out. That's why coaches want to find more opportunities for Curtis Samuel, Kaelin Clay and possibly even Damiere Byrd, who could return from a broken arm as soon as Week 13.
Except for games at New England and Detroit – when the offense produced 10 plays of more than 20 yards – chunk plays have been few and far between this season. Over the past three weeks, the Panthers combined for only two.
A counterpoint to that is Benjamin was the guy responsible for those two. But the main point is the Panthers felt they needed to open up the field, and a way to do that was by giving speedier guys more snaps.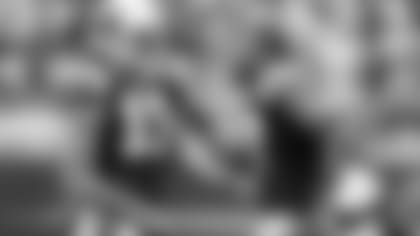 Benjamin and Devin Funchess were drafted to form a wide receiver duo that could create matchup problems for defensive backs with their imposing size. Instead, it created a problem for the Carolina offense that became big on size but short on speed. 
Since he arrived as a first-round pick in 2014, Benjamin was Carolina's split end, otherwise known as the "X" receiver.
When Funchess arrived as a second-round pick in 2015, he proved he was versatile enough to handle lining up at several receiver spots. But it became clear to the Panthers that the "X" role and all that it entails in their scheme suited him best.
Now it's available for him.
Benjamin and Funchess were often redundant when both were on the field at the same time. However, when Benjamin missed the entire 2015 season with a torn ACL, Funchess emerged late in the year, recording 473 yards and five touchdowns as a rookie.
In 2016, Benjamin was productive with 941 yards and seven touchdowns. Funchess, on the other hand, was underutilized – as head coach Ron Rivera lamented multiple times – and took a step back in every statistical category in his second season.
This year, for two weeks, we saw what was initially envisioned for the two wideouts. In the win at New England, Funchess had two scores while Benjamin posted 104 yards. The next week at Detroit, they each caught touchdowns.
Unfortunately for the Panthers, that didn't continue in the three weeks that followed. Two games weren't enough to convince Carolina that this duo could thrive consistently.
There was only room for one.
View photos of wide receiver, Kevin Benjamin, from his past four seasons with the Panthers.