CHARLOTTE – While pretty much everyone else was dressed in sweats, Julius Peppers came to clean out his locker in crisp jeans and a cream-colored, double-breasted peacoat on top of a v-neck sweater and a button-down shirt.
"Are you going to take a family photo?" quarterback Derek Anderson joked when he saw the future Hall of Famer walk into the Panthers' locker room.
Peppers just shook his head and smiled. Then he began collecting some of his things.
That's when a line essentially formed around his locker as teammates asked the legendary defensive end to sign their jerseys or helmets or both.
It was a moment that perfectly encapsulated the presence Peppers has had on a team that has so much respect for him.
But was it his last day in that locker room?
That's the question everyone wants the answer to after Peppers posted a team-high 11 sacks in his 16th NFL season. The Panthers brought Peppers back on a one-year deal, but they'd be estatic to have him around another season.
As friend and fellow defensive end Charles Johnson said, "Pep can play as long as he wants, clearly."
But Peppers, who turns 38 in 10 days, is going to take some time before making a decision.
"I'm not sure right now," Peppers said moments after Carolina's season ended in a Wild Card playoff at New Orleans. "I want to have some time to reflect and think about everything. Spend some time with my kids and see where my heart takes me.
"The next couple weeks will be a time for me to sit back and look at the overall picture and assess what I'm going to do."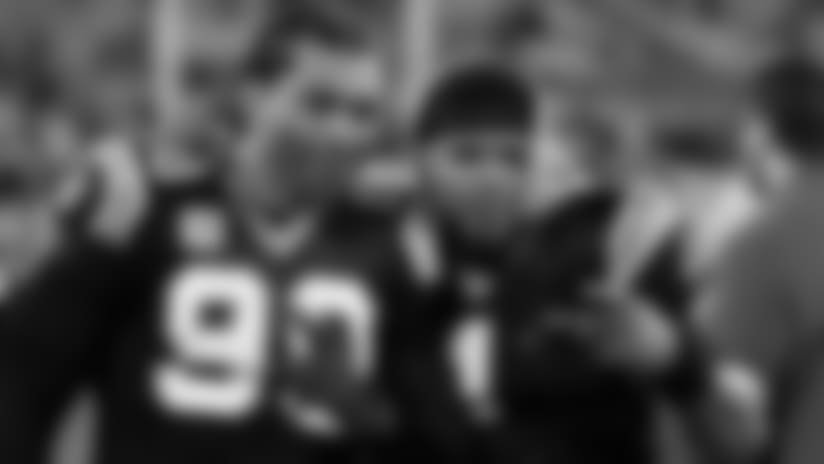 If this was Peppers' last NFL season, he thoroughly enjoyed it. Returning home to the franchise that drafted him with the second overall pick in 2002 was truly memorable for Peppers and Panthers fans.
"It meant a lot. It was a great decision to come home and play this year," Peppers said. "I don't have any regrets. I had a lot of fun this season."
Now fans and teammates are hoping for one more year.
"That would be brighten up our day if he were to come back," defensive tackle Kawann Short said. "We'll see when he makes his decision. Hopefully he's thinking about it. We'd all be excited.
"It's been a blessing to line up beside him. And just having conversations with him about life. I'm happy I was fortunate enough to be in that position."
View photos of the Panthers clearing out their lockers before heading into the offseason.