CHARLOTTE – Linebacker Thomas Davis has started 62 consecutive games – including the postseason – but that streak will come to an end this week against Tampa Bay.
Davis received a one-game suspension for an illegal hit on Green Bay wide receiver Davante Adams this past Sunday, so the Panthers will have to make some adjustments at linebacker.
The best solution would be to plug Shaq Thompson into Davis' usual role in the base and nickel defense, but plantar fasciitis has kept Thompson sidelined for the past two games.
"We're missing a great leader to this defense," Thompson said. "I've got some big shoes to fill this week if I play."
The timing might work out for Carolina, as Thompson returned to practice in a limited capacity on Wednesday.
"Right now, we're pretty optimistic," head coach Ron Rivera said. "He practiced well today; took the snaps that he was supposed to.
"He's getting better. Tomorrow morning will be a big tell for us as to whether or not we think he might be available on Sunday."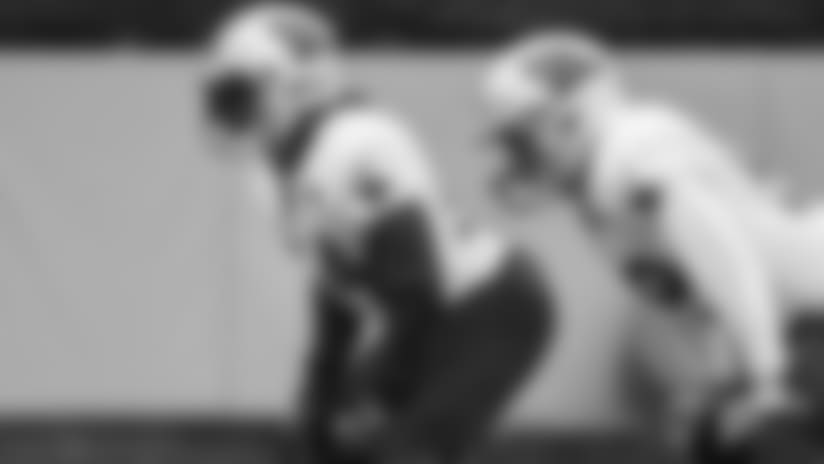 Rivera stressed that there is no added pressure to get Thompson back in action as a result of Davis' suspension.
"Shaq is back out there because the doctors and trainers said he's ready to roll," Rivera said. "If Shaq hadn't been ready, we had a plan going forward that would involve David Mayo, Ben Jacobs and several other guys that play the different positions for us."
Mayo, next in line behind Carolina's starting linebackers, will surely play a larger role, and Thompson's availability will determine whether that role includes work in the nickel package or not. Mayo made his first career start when Luke Kuechly was out with a concussion in Week 7.
"We'll have a nice little rotation, and I'm excited to get another opportunity to play. I'm ready for it," Mayo said. "The standard is really high. But it makes me better. The coaches expect the same from anyone who is playing. I've definitely got to step up and play the game the way it needs to be played."
Davis, a two-time Pro Bowler, is obviously difficult to replace, especially when you factor in his impact as the emotional leader not for only the defense, but the entire locker room.
"Well, there isn't going to be as much yelling," safety Kurt Coleman joked. "No, honestly, with a guy like Thomas, who is impactful in practice, in the locker room, on the field – we're going to miss him. But we have a lot of great leaders that are ready to step up and fill that void."
View photos from the week of practice leading up to the Panthers' game against the Buccaneers.