CHARLOTTE – It was a pair of firsts for two members of the Panthers defense during Sunday's win over San Diego.
Rookie cornerback Daryl Worley and second-year linebacker Shaq Thompson recorded their first career interceptions.
Worley's came on the first play of the second quarter when quarterback Philip Rivers looked deep down the left sideline for wide receiver Tyrell Williams. The pass was underthrown, and Worley was in perfect position to reel it in.
"I was just making a play on the ball. You have to go up and make a play on the ball, which is what we focus on," said Worley, who also had a team-high 10 tackles and an impressive pass breakup on San Diego's two-point attempt to tight end Antonio Gates. "We knew we would have opportunities with them being a pass-happy offense."
The offense turned that takeaway into an eight-play touchdown drive to build a 17-0 lead.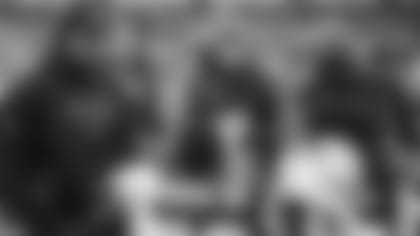 Thompson's interception occurred early in the fourth quarter, with Carolina leading 26-16. On third-and-7, Rivers tried to connect with tight end Antonio Gates, but Thompson was ready and waiting.
"Luke (Kuechly) coached me up. He said, 'Wait until he breaks and just cut underneath,' and that's what I did," Thompson said. "I cut underneath and got my first interception."
Teammates and coaches have been eager to see Thompson get his hands on the ball considering his playmaking ability as a running back in college.
Fellow linebacker Thomas Davis was hoping for more than a 12-yard return.
"I tried. TD said I had no sauce, and I agree with him, I had no sauce," Thompson said. "But I broke at least one tackle."