ON THE WAY TO THE SWAMPS OF NEW JERSEY — The world is full of wonders, if you take the time to look for them.
Like Wi-Fi on an airplane, for instance, which allows me to finish this 'bag on my way to the Panthers' second preseason game. It's incredible, really, that I'm able to connect to the internet while in a metal tube 30,000 feet over the Eastern Seaboard. Or that there's an internet. It's a miracle, really. And even when it's spotty, it's still more reliable than Twitter these days, but that might be a second thing to be thankful for, more extra time in the day.
Speaking of time, the good news is the Panthers have more of it.
After last weekend's preseason loss to the Jets, a lot of people seemed ready to declare the whole experiment a failure, the coaching staff, the quarterback, the offensive line, the lot of it. I'm grateful they're not in charge of my airplane Wi-Fi. Or my airplane. Or my 401(k).
When you spend a whole offseason daydreaming about what something will look like, and it doesn't immediately meet your expectations, it's tempting to think that's the way this will always be. While my crystal ball remains in my other pants, I am willing to guess that the Panthers will not become the first team to go 0-17 while being held scoreless for an entire season. That picture up there (arrow up emoji) is of a play that didn't turn out great. But it also includes a couple of high first-round picks who will be integral to whatever this team does in the next five years because Bryce Young and Ikem Ekwonu play premium positions and have shown signs of being good at them.
But we have to wait for certain things to develop.
People were excited about all the new all offseason — new coach, new quarterback, new skill position players. Then when all that new got together for the first time, people were disappointed to realize it wasn't a turn-key product. Some fans are like first-time puppy owners, all caught up in the cute and the fluffy without remembering there's a ruined rug or two and years of not being able to wear black because of all the dog hair in their future.
Puppies are amazing. Better than most people. But you have to let them grow up, and you have to train them along the way, or all you're ever going to be is mad and broke because you're putting in hardwoods and buying new furniture to replace carpet and the couches.
On to the questions from the readers. Let's hope they're housebroken.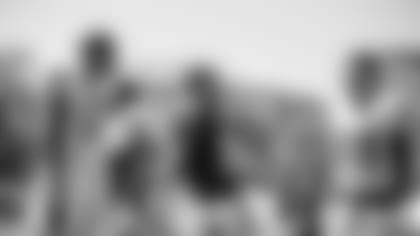 ------------------------------------------------------
Darin, I am very curious, and I am sure many other fans are also. Frank Reich stated Andy Dalton doesn't need the reps in preseason games, I understand that Matt Corral was injured last year and missed the whole season, and we need to see how he performs under pressure in the preseason. However, is it too huge a risk to play Young in the preseason games and risk him being injured? A season-ending injury would be detrimental to the Panthers after trading up for the No. 1 draft pick and building a team around him. We understand this is a job, a profession, and there are risks involved, but to risk it in a game that doesn't matter when we can see enough in practices. I believe this is probably a big concern of many Panthers fans as Young is small, and we see him standing beside the 300-plus-pound linemen, it gives us the jitters. I only pray that Young and all the Panthers players can stay healthy and injury free this season and the Panthers get back on the winning championship streak. So Darin, what is your opinion on the risk of playing Young in the preseason, if only for a few series? Otherwise, Go Panthers; Keep on Pounding. — Kenneth, Stuttgart, Germany
There will come a time when Bryce Young no longer needs to play in the preseason. It might be soon. But it's not right now. To extend the small dog metaphor, there will be a time when we have to stop treating him like a puppy. But right now, he's still learning how to walk on a leash and fetch. He's a bright student. But a young one. He needs some reps for certain behaviors to become routine.
The point of that whole top section is that certain things take time. Bryce Young has all the characteristics of an older player, but he's not old yet. So he has to experience it first hand, and it might hurt at times. Hopefully, not too much.
The only real goal of any preseason is to come out healthy. Scores and tendencies are secondary to that. But I think because he's slight of build, people think he's fragile. Young has been this size his whole football-playing career and has made it this far.
Before the Panthers cast their lot with him, they had to decide if they were comfortable picking someone as small as he was. Once you decide you're cool with that, all the rest of the decision-making process became relatively easy. If he was 6-3, 230, you'd still be worried about him getting hurt (remember what happened to Superman-sized Cam Newton?). Also, if he was 6-3, 230, he'd be a Bear right now, and I'd be writing about some other quarterback because Chicago would have never traded away the chance to get him.
Many of the great quarterbacks don't play at all in the preseason (Rodgers doesn't, Mahomes does, but only a little). Someday, the Panthers may make that determination. That day is not today.
------------------------------------------------------
Steve Smith is one of my favorite players of all time because of his competitiveness and his ability to make plays happen in the most critical parts of a game. If you were picking out players on the current roster who have the closest makeup (attitude, physical ability, all business) to 89 that could potentially have that same play-making ability, who might they be? — Rick, Boone, NC
See, this is a good question for August. I like this, and not just because Rick's address puts him in Suburban Boone, or Metropolitan Bamboo; I can't tell which. But this is different and makes a man think. For all those things alone, I'm going ahead and declaring Rick this week's Friend Of The Mailbag and will be getting the appropriate honorarium on the way to him soon. I'm tempted to hand-deliver it to God's country.
For starters, that's a really high bar you've set there, Rick. You just walked into freshman English composition and asked which one was the next P.J. O'Rourke, or introduction to music looking for the next Prince.
Of all the people who ever 89ed, 89 is the 89est of them all. He was a lot. He was extra most days. But man, did he know how to put on a show.
There's not anybody quite like 89 on this team because there's not anybody quite like 89 in the world.
But there are a few dudes here who have some Steve Smith traits.
In terms of being willing to sell themselves out to make a play (if Steve ever realized how little he was, he wouldn't have gone airborne for all those Jake Delhomme passes across the middle), Frankie Luvu has it in him. He can sometimes be his own worst enemy because he only has one speed — foot to the floorboard. That can put him in peril's way, but it also puts him on the backs of quarterbacks. Luvu is one of those dudes who just makes plays. Pull his string and watch him go.
In terms of intensity of effort, Jaycee Horn is moving in the right direction, although again, we're comparing that to one of the most determined cats to ever play the game. Jaycee's got a similar kind of gravity. Some people are just built differently. And when you watch Horn work on his footwork or lift weights, meticulously or sometimes angrily, you can tell he knows what it takes to be good at this.
One guy I'm looking forward to getting to know better is Justin Houston. Frank Reich sings his praises as a mentor, and as Smith got older, he developed a habit of adopting young receivers to teach them his ways. (They were always drafted in the fourth round or later because Steve had an innate distrust of anyone who had it easier than him [which was practically everyone].) On his first day in Spartanburg, Houston was already schooling up Brian Burns and the youngsters, wasting no time sharing his knowledge.
But the other day at practice, I watched Houston standing alone in front of a blocking dummy with arms, slowly and carefully working on his hand placement. He was playing patty cake with a piece of equipment, but the focus on his face was kind of startling. Maybe it was the headband or the sweat beading off his face, but he kind of looked like he was about to go upriver and attack an enemy village. I kept my distance. I don't know him that way yet.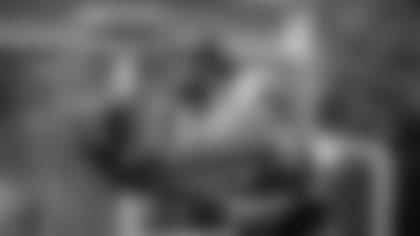 ------------------------------------------------------
Preseason is just that, preseason. But I thought Bryce looked good for his first NFL action. Didn't make poor decisions, had good mechanics, and overall did not look like a rookie to me. My question is, I feel like it always takes a little longer for the offense, in particular the O-line, to get into stride. Can you, in all your learned wisdom, explain why that is? I'm seeing a lot of overreacting in the fanbase, and your insights may help us all understand better.
P.S. looking forward to Pep being enshrined in the Hall of Fame (hopefully with Agent 89) next year; fingers crossed. — Glenn, Swansboro, NC
Last things first, put it this way, I've already blocked off the first weekend in August 2024 for a trip to Ohio. For Julius Peppers, for sure. Smith may have to wait for the traffic at the WR position to clear, but I think he will end up there someday.
As to the offensive efficiency: Have you ever walked around in a Halloween costume? Feels kind of natural, like a different set of clothes, because that's what it is. Ever walked around in one of those two-person horse costumes, where one of you is the front, and one is the back? (Pro tip: Always be the front.) It takes a different level of coordination.
Pass-rushers can pass-rush in the preseason because that's kind of an individual sport. Pass protection is more of a group effort. And when you're trying to choreograph five moving parts, plus backs and tight ends, it can take a minute for all of them to learn to dance together.
That's not to say last week was excusable. That was a poor effort from an offensive line that is expected to do better. Ekwonu, in particular, was not proud of that game tape. And that's why offensive line coach James Campen crawled into the back half of their horse suits after the Jets game and stayed there for a good 10 or 15 minutes.
But Campen is also very good at his job. He's taken lesser collections of parts and created greater wholes. Of all the people in the building who get the benefit of the doubt, he's near the top of the list because he's done it at such a high level for so long. If the offensive line is still a problem in October, write back. But if the offensive line is still a problem in October, I'll also be a little surprised.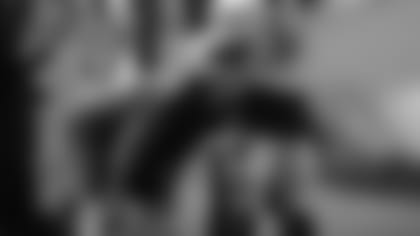 ------------------------------------------------------
Hi Darin, Do you see the Panthers keeping nine offensive linemen, and do you expect Nash Jensen to make the roster? It sounds like he may have been a great find! — Deirdre, Tega Cay, SC
It's kind of hard to tell right now how many they'll keep, and it depends on a number of factors. One is injury; both the long-term, such as Austin Corbett's torn ACL from January, or the short-term, such as Cameron Erving's ankle sprain from last week, can complicate some roster math.
But it is a deeper group than they've enjoyed in the recent past, so there are some decisions to make.
Jensen's an interesting case, and they're hoping he's able to play tomorrow night against the Giants. He played a bunch of football, a total of 70 games at North Dakota State, but it will be interesting to see how he holds up against the adults the Giants have stacked across the middle.
He's large (6-4, 330-ish) and reportedly has an aggressive streak, which we've only seen glimpses of practicing against his own since he missed the joint workouts with the Jets. While comparisons are always tricky, he does have a certain Norwellian energy, so I've been calling him the Young White Buffalo (which also works because North Dakota State's athletic teams are known as the Bison).
Now, if he goes from undrafted rookie to All-Pro the way Andrew Norwell did, they'd obviously enjoy that. But that's a high expectation to put on anyone. Right now, what they need is for him to be healthy and functional and learn and add competition to the guard position, and he's already doing that.
The game reps will be important for him. It's one thing to project a guy based on most of his practice time being in shorts and shells. But Campen appears to appreciate his work, and again, he knows about undrafted linemen since he's turned a lot of them into productive starters or better before, and he was one once upon a time.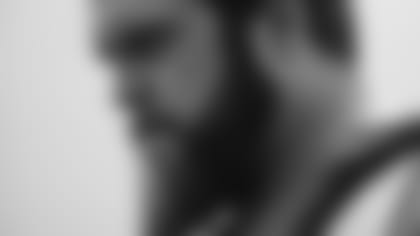 ------------------------------------------------------
Can you recall a time when a first-pick QB had a better surrounding atmosphere (coaching/veteran experienced QB mentors) than the Panthers are providing our stellar Mr. Young? — Greg, Gastonia, NC
Did a little research to give this the appropriate consideration, and the honest answer is it's been a minute. Maybe all the way back to Drew Bledsoe in 1993 landing with Bill Parcells and the Patriots, or Troy Aikman hooking up with Jimmy Johnson in Dallas in 1989.
The thing about the No. 1 pick is it usually belongs to someone who earned it the organic way. And the organic way in the NFL (stinking the previous year) is not generally conducive to creating deep and talented rosters and coaching staffs.
Cam Newton did OK landing with Ron Rivera and Rob Chudzinski and Steve Smith, but that always felt like a short-term proposition, and it turned out to be. Even when the coaching staff somewhat stabilized, Newton never enjoyed a wealth of playmakers other than Greg Olsen.
Trevor Lawrence is good at football, but he had to endure Urban Meyer. Our old friend Baker Mayfield landed with Hue Jackson, who had a sweet, sweet 1-31 record at the time. Andrew Luck almost hit the jackpot with the Colts, but they offered up Jim Caldwell on the altar of Curtis Painter. (It was clearly Jim's fault they went 2-14 that year Peyton Manning was injured [sarcasm in case you didn't realize that].) Nothing against Chuck Pagano, but you figure Manning's old position coach might have had some success with someone that talented.
And Caldwell's now the secret ingredient here. Even if he wasn't around, they'd have a stable foundation of coaches for Young in Reich, offensive coordinator Thomas Brown, and quarterbacks coach Josh McCown, plus Campen and receivers coach Shawn Jefferson. But here's one of the great quarterback whisperers of the last generation, and he's sort of wandering around without a well-defined role, just walking the Earth and dispensing wisdom like Caine from Kung Fu.
When things get weird, and they will get weird, Young has a host of people to learn from. It appears he is conditioned to listen to them. Not every No. 1 overall pick has that kind, or amount, of wise counsel.
------------------------------------------------------
FOTM here with an unusual request for us long-time Panthers fans who can't make it out to Spartanburg. Are any players finding time to get out on the links? Which Panthers player is the best golfer? What about coaches? And here is me "shooting my shot," as the young folk say: Any chance we can get a few players or members of the media team to come down to Brunswick County for our Annual BCC Athletics Golf Tournament at Ocean Ridge Plantation on Aug. 26? Thanks — Paul, Leland, NC
You don't want me, half of my woods are made of actual wood. Still, if there wasn't a night game the night before, I'd be all over that. Or something. Sadly, work schedules prevent me from driving across the state the next day, but if you're in the Greater Wilmington area and want to support the Mighty Dolphins of Brunswick Community College, I highly recommend it, if only because Paul is a world-renowned gentleman of leisure.
Legend has it Reich and Jim Kelly used to sneak in 18 holes a day during Bills training camps in the 1980s. But times have changed. Golf during training camp is hard to pull off now, but offseasons are long, and there are some golfers on the roster, for sure.
Others mentioned among the best are punter Johnny Hekker, linebacker Kamu Grugier-Hill, and wide receiver Derek Wright. All three are those kinds of natural athletes who can turn their wrists over with natural grace. Hekker could play quarterback in a pinch; Grugier-Hill could long snap if they needed someone to, and Wright is one of the top ping-pong players in the locker room. JJ Jansen can hit a baseball and a golf ball, and he's pretty good. There are a bunch of linemen who can hit it a mile because they're 300 pounds and strong like oxen, but there's a difference between that and being a good golfer. Brady Christensen has been reliably identified as the best of the lot.
They've got a few coaches who are reportedly quite good. Offensive assistant Mike Bercovici is apparently a low single-digit handicap, the somewhat recently retired players including McCown and DeAngelo Hall are up there, along with inside linebackers coach Peter Hansen (at 6-foot-8, one of the rare extremely tall good golfers). But if there's a babyfaced hustler on staff, it's football operations intern (and future NFL general manager) Connor Armistead. He played collegiately at UNCC, and has shot a 63 before. Do not let that innocent face fool you into a gentlemen's wager. Not that we'd ever bet on golf. Gambling's illegal at Bushwood, and I never slice (except when I do, which is often).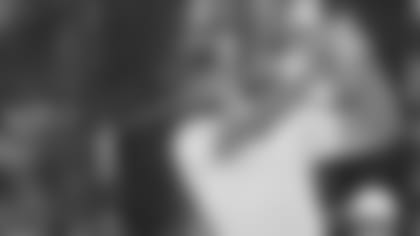 Brother Darin, . . . No questions this week! TIME TO BE BOLD! With all the strong, recent additions the Panthers have made, my spirit of optimism has soared!!! So, here is my prediction for the Carolina Panthers 2023-2024 NFL Regular Season:
KEEP POUNDING! — Jim, Timberlake, NC
Jim's all fired up. Enough for the rest of us, I think. I try to stay out of the game prediction business, but 12-5 seems ambitious. No reason to think they can't contend for the division title, but 8-9 or 9-8 might get that done in the NFC South.
I don't want to hide Jim's light under a bushel, though. Let it shine, brother. (Disclaimer, this is only Jim's enthusiastic opinion and not investment advice. Proceed accordingly.)
------------------------------------------------------
Hey Darin, thanks for all your tweets and articles; it has definitely been getting me through the hot, humid, and football-less summer. When it comes to cutting the roster down to 53, is there a pressure or bias in the front office to keep recent draft picks that may not be doing as well as other players? And if so, do you see any current fringe players making it because of that bias? — Matt, Cary, NC
Maybe subconsciously, but a smart football person once told me that once they're on the roster, you stop looking at their draft status. You want to pick the best 53, not the ones that make your batting average as an evaluator look better.
You can look at some of the places where they've added this offseason and see for yourself who might be on the bubble. Brandon Smith, a fourth-rounder a year ago, watched them bring in veteran inside linebackers Grugier-Hill and Deion Jones at his position.
Not saying Smith is specifically in trouble, it's hard to not be intrigued by his measureables. But once you're here, there are no scholarships, and they're always looking to upgrade the entire roster. And when they bring in vets at your spot, it better get your attention.
------------------------------------------------------
What is going to happen to Matt Corral? It doesn't look like he will have a future at Carolina. — John, Easley, SC
It wouldn't be a Mailbag without the Weekly Matt Corral question.
And I'll answer it as I have before. All those cool resources Bryce Young has are good for Corral too. He's getting better coaching without the burden of expectation. He's getting the reps he needs, and he's performing acceptably well. It's a good situation for him, other than the possibility of playing time.
And as I've mentioned before, the same year the Washingtons traded up to draft Robert Griffin III, they also used a fourth-rounder on Kirk Cousins. You never know how this journey is going to go.
The good news for Corral is every visible indication suggests he's approaching this the right way. That can only be good for his entire career.
------------------------------------------------------
Before they turn the seat belt light back on, let's go lightning round, brought to you by the patron saint of the lightning round Jeff from Fuquay-Varina, to close it out this week.
I'm a big fan! I moved to Charlotte recently because of you! What's going on with Mr. Burns' aka Spidey Burns' contract? We NEED him to stay in Carolina. What's the hold-up? Is there a strong chance that he's here to stay? — Amanda, Charlotte
Not sure what I did to influence Amanda's move, but I am happy to be an ambassador for our fair city. As chairman of the welcoming committee, it is my privilege to extend a laurel and hearty handshake. Our city's better for every positive spirit that joins us (as long as they know how to drive).
As far as Burns' contract, nothing new. There's nothing new with Nick Bosa's either, and I imagine there's some degree of correlation. The difference is Burns is in camp and working, preparing in good faith instead of holding out. Whether they get a contract done soon or not, he's in the plan. And if they can't reach a deal, there's always the franchise tag. Both sides would prefer to avoid that, however.
Mr. Gantt, speaking of the coaching staff, what differences do you notice during practices? Is it akin to "the grown-ups" being in charge? — Westray, Kershaw, SC
I've heard similar statements from former players who drop by, so you're clearly smart, Westray. The background of this staff is unquestioned, with over 200 years of NFL coaching experience and another 75 years of playing experience in the league among Reich and his assistants.
I can't wait for this season to begin. I loved the Blueprint series of videos. Are there plans to release more that will include training camp and preseason games? They are quite informative and entertaining. — Gary, London, England
Absolutely. You can check out Episode 1 of Camp Confidential on the team's YouTube channel or here on Panthers.com, and Episode 2 is scheduled to drop next week.
Season uniforms each game? — Ronnie, Virginia Beach, VA
Give me the preseason schedule and what network will broadcast the game? — Tom, Gaffney, SC
Sigh. How To Watch, with a handy list of local affiliates throughout the Carolina Panthers Television Network, can be found here.
Does anyone say please anymore? I swear, if you were puppies, I'd swat a couple of you on the nose with a newspaper. Except not really, because I'd never do that to a puppy, and newspapers no longer exist.