CHARLOTTE — Welcome to an unconventional Friday Ask The Old Guy for an unconventional week.
I mean yes, there's a Monday Night Football appearance coming up, and the first home game of the Bryce Young-Frank Reich era, and that's super-important, but that's not necessarily what I meant.
Usually, this Mailbag runs on Tuesdays, but it didn't this week for a couple of reasons.
Practically, it's because I spent Tuesday doing one of my favorite things in the world: volunteering as a poll worker. If you ever want to feel better about democracy in general and your community in particular, come work an election. For one, it's fascinating to see how the machinery of government works (and you don't know what power feels like until you hold the keys to a DS-200 Tabulator). But also, you get to meet people who live in your precinct (another word for that is "neighbors"), and it gives you a better appreciation for your own little corner of the world. The only shame is that more of you didn't join us, as we only had 95 voters show up at our location in the 13 hours we were open (including a 95-year-old woman who was driven there by her daughter, which I say mainly to shame the rest of you because you have no valid excuse for not using your Constitutional right in the way that impacts you most directly — a local election.)
But this 'Bag also didn't run on Tuesday for another reason.
I just couldn't with some of y'all.
I swear, the overreactions to 1/17th of a football season tend to get dumber and dumber every year. Some of the questions you won't see here were sack-of-hammers dumb. I honestly never knew doorknobs could type. Back in the old days of Early Internet, old friend David Fleming (who also wrote a cool book about local democracy called "Who's Your Founding Father?" which is available in its natural state at your local independent bookstore) had an online mailbag of his own with a feature called "WHYLO of the Week." Stood for "Who helped you log on?" because logging on was a thing you had to do in Early Internet. I thought about that a lot this week because the WHYLO population seems to be surging.
It's one thing to be disappointed in a result of an individual ball game. No one who works at Bank of America Stadium wanted to lose the opener by two touchdowns. It's another thing not to realize this was the first game of a long project. Remember Bryce Young and Frank Reich? This is a Mailbag about Bryce Young and Frank Reich. They're new here. It stands to reason they'll be new here together all year, and then they'll be here together for some time to come.
Also, Reich's never won a regular-season opener but has still done OK for himself as a coach. (The man beat the Oilers as a player in that one game with the best second half ever, and once turned a 1-5 start as a coach into a 10-6 finish. Maybe we give him a week.) Also, a No. 1 overall pick quarterback hasn't won his first start since 2002, when Panthers legend David Carr was an expansion Texans rookie. That was a long time ago; he wasn't even wearing gloves yet. Also, the Panthers don't have a great record in the city of Atlanta (8-21 now), perhaps you've heard.
It's OK for that game to be disappointing. But just as newness and draft status don't always automatically translate into success, nor does one loss automatically signify impending doom. I planted a garden one morning this week. It wasn't salad when I got home that night, so I had it paved. At that moment, I felt spiritually aligned with some of this week's Mailbag submissions.
------------------------------------------------------
Carolina gave up allot to draft the worst qb in the 2023 draft. Week 1 shows how bad this year is going to be. Guest might see 3 wins this year. Been fan since before day one but giving all those draft pics plus Moore for a QB that will never be good to win allot of games. Can't wait to see what stupid things they do next year. — John, Erie, PA
There it is, folks, in its unedited purity. Drink it in. Here's the floor for this week's 'Bag. To not make it, your question had to be worse than this one. (Editor's note: There were many, many questions worse than this one. There were also some good ones that didn't make it, so if you don't see yours, don't assume I'm calling you names. You're the smart one, as far as you know.)
I considered the possibility that this was merely a troll job based on spelling and grammar alone.
But some real person typed this at 8:04 p.m. the night of the game. Draw your own conclusions about how John spent the preceding 12 hours.
------------------------------------------------------
How I wish we could see who was the first choice for QB in the draft, from our head coach, offensive coordinator, quarterbacks coach, and senior offensive assistant? Personally, I thought we had put together the perfect staff to draft Anthony Richardson. I was not alone in that idea. Just saying, you do not need to do all of this for an already-ready QB. It could well determine how many in this staff stay around. — Stephen, Columbia, SC
See, this is valid question, perhaps antagonistic based on emotion, but at least Stephen has a point of view.
There's a reasonable philosophical argument to be made in any draft between a polished decision-maker and a high-upside physical talent. And the Panthers certainly have the kind of coaching staff that one would trust to develop a talent. That's fair. We'll have that debate over the next few years.
I mean, it's probably too soon to issue draft grades for Young and Richardson, both of whom lost their openers last week because that's generally what rookie quarterbacks do. Call me old-fashioned, but I'm willing to wait until their second game before I declare the future.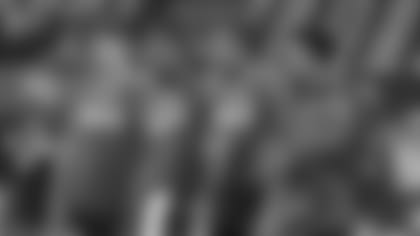 ------------------------------------------------------
Hi Darin, always enjoy your Mailbag. Here is my question: Scott Fitterer passed up two first-round draft picks from the Rams for Brian Burns. The Panthers do not have a first-round pick in 2024 or a second-round pick in 2025 in order to get Bryce Young. Since Burns is so highly valued, which he is and should be, why hasn't he been signed to a long-term deal? What's the problem? If I'm Mr. Tepper, I'm looking really hard at Fitterer's longevity with the Panthers. — Mike, Charlotte
Nothing's really changed as it pertains to Burns. They've talked about an extension, but the two sides haven't agreed on one. Without people on either side commenting publicly about the negotiations (which is certainly wise, if frustrating at times), it's impossible to know the reasons why a deal is or isn't getting done.
The Panthers didn't trade him last year because they wanted to keep him. They still do. He has value, which he showed on Sunday.
But without evidence of vandalism or any of the involved parties' perspectives about the negotiations, all we can go on is what we see.
Burns is playing and playing well. He also seems to be at peace with what's happening around him, and peace is a valuable commodity, too. Listen to him after the Falcons game. That was not a scorched-earth guy.
He's under contract for this season. They can always franchise tag him next year. So until there's a deal or there's not a deal, it appears Burns is going to keep doing what he's doing. That seems like a good thing.
------------------------------------------------------
You can't have everything in life; where would you keep it? But, if you could add one previous Panther to the roster, who would it be and why? Your sage knowledge and complete grasp of Panthers lore makes you the perfect candidate for this question. — Glenn, Swansboro, NC
Where would you keep it? You've obviously never seen my basement. Or my office. Or the office next door that my stuff spills into.
In this hypothetical exercise, it's not necessarily about the best players in franchise history; it's about positional need.
So for the purposes of Glenn with two Ns question, I'm going to go with one of two guys — Steve Smith or Chris Gamble.
Smith's kind of an obvious one because when you're in a situation where you're looking for guys who can get open and do something with it once they get that way, he's one of the best to ever do it.
He'd have loved playing with Bryce Young because having a clear sense of where the ball was going to be and when would have allowed him to use his abilities to make big plays. Steve liked making big plays.
But in light of the injury to Jaycee Horn, who's going to miss "an extended period of time" with his hamstring, Gamble's perhaps the bigger need at the moment.
Prior to Horn being drafted (and possibly beyond), Gamble was the most physically gifted cornerback in franchise history. He was long, and he could run, and had the kind of grace and body awareness to adjust in mid-air. He could have also helped provide a little pop in the return game because in my hypothetical role as hypothetical general manager, I'm telling my hypothetical special teams coach not to run that goofy throw-back play on a punt return, which cost them a game in Minnesota in which Julius Peppers had a day like Burns' first quarter in Atlanta.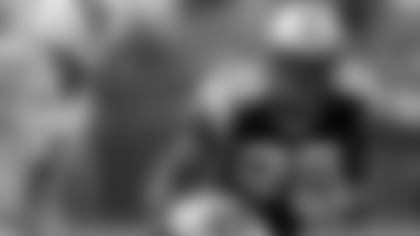 ------------------------------------------------------
Game 1 in the books. Different coaches, different team, same pitiful results. We came out flat, vanilla, uninspired, unmotivated, and got our butts handed to us by the lowly Falcons. Why should I even tune in to the Saints game next week? What should I expect to see differently in that one? Please, Darin, convince me. Help me believe! — Jeff, Concord, NC
See, even one of the Good Jeffs got a little shaky on me this week. I'm not in the belief department. That's between you and your maker.
But a couple of points. Calling anyone in the NFC South "lowly" seems misplaced. This is a jury-of-your-peers division if there's ever been one. All four of these teams have holes, and I suspect they'll each take turns showing them to us this year.
Also, expecting the same thing every week discounts the possibility of growth. And I've been reading your emails for years now, Jeff. I know that growth is possible. Either that or you subscribed to Grammarly.
------------------------------------------------------
Rough loss today. On paper, Evero's move to a 3-4 looked smart because of the lack of size they Panthers have up front. However, the linebackers did not step up (Shaq Thompson!) like they should have - and after doing some research, an extra lineman up front has helped us over the past few years and the teams with the best run D (Browns, Niners, Jets) use this scheme. Was this a bad move by Evero and the coaching staff - or am I overreacting and they are just getting used to everything? — Zach, Charlotte
Holding the Falcons to 130 rushing yards and 221 yards total isn't a bad day at the office. That team is built to run, and they're different enough to cause a lot of teams headaches. Guessing they average better than 130 a game on the ground this year.
I didn't think Shaq's play was negligent or anything. Frankie Luvu missed a couple of tackles early but made some plays late.
And, honestly, allowing 2-of-10 third-down conversions is a remarkable improvement on what we've seen in recent years. Playing without Horn will obviously make the next few weeks tougher, but the way that defense played was one of the bright spots, at least to my uneducated by 29 years of watching this opinion. Now, GET BACK TO CLASS, ZACH.
------------------------------------------------------
Hey, OG, thanks for all your wisdom and insight into the Panthers and really life in general. I have a huge debate I could use your help with. I grew up in Salisbury, where pretty much once a week was hot dog night and of course it meant with chili, slaw, mustard, you know, "all the way." Well, now that I live in Greater Lynchburg, Va., a new gourmet hotdog stand just opened up which features fancy wieners from all over the country. The "Carolina Dog," is a "mustard horse radish with sauerkraut, olives and pickles." Before I accuse this guy of blasphemy, am I missing something? Is there some gas station somewhere in the outskirts of a town that actually does this? — Jonathan, Bedford, VA
Oh, I am so, so sorry, Jonathan. No, you're not missing anything. No one does that, anywhere, ever. Or at least they shouldn't.
I like to consider myself an open-minded kind of person. It's a big world; there's room for all of us.
But that's a hate crime. No one should be subjected to even reading about that.
I can't figure out a decent way to mail you an actual hot dog from the Carolinas, but I can make you this week's Friend Of The Mailbag and get the appropriate honorarium on the way to you soon. Hopefully, it gets there before you finish packing all your belongings because I trust you're moving. You're currently surrounded by infidels and frankly, in all kinds of danger. So is anyone who stands anywhere near anyone who eats that abomination.
------------------------------------------------------
Why don't any of our receivers run routes like Steve Smith used to do by running toward the defender and button-looping back toward the quarterback, leaving the defender 5 yards behind him? — Don, North Topsail Beach, NC
Because they're not Steve Smith.
I would suggest withholding judgment on the routes being run until we see a little larger body of work.
They know they're not overwhelmed with Hall of Fame-level receiving options. So they're going to try to create space with formations and motions and routes. I imagine getting DJ Chark Jr. back on the field will help. He's the one who has the kind of deep speed to clear out a safety that they need. One of the minor miracles of last week was running for 154 yards against a team determined to keep their safeties sucked in tight. That won't hold up until they make a few plays to force opponents to play honest.
------------------------------------------------------
A lot of young QBs don't really "get good" until their team secures a true #1 WR for them (Allen and Diggs, Mahomes and Hill/Kelce, Herbert and Allen, Tua and Tyreek). With that being said, will the Panthers try to get that guy in the off-season? I looked at free agent WRs available next year, but none really seem like a true #1. What will the Panthers' plan be for a WR (trade, free agency, or draft), because I don't see that guy as being on the roster at the moment. — Grant, Columbus, OH
It certainly helps. But the Panthers were willing to trade a borderline true No. 1 receiver in DJ Moore for another important reason — it's easier to find receivers than quarterbacks. Don't ask me; ask the law of supply and demand.
Young's gift for reading defenses, working through progressions quickly, and delivering catchable balls with anticipation could change the math on this one. He might be the exception to Grant's presumed rule. But it's been one game of what they hope will be a long career here. We'll see how it works out. They knew this passing game wasn't a finished product before they drafted Young, but they wanted to get the easy completions in front of him first to ease his transition into the league.
Also, it's September. I'm a pretty liberal arbiter of offseason questions, but this is fairly early, even for me.
------------------------------------------------------
Are the Panthers finally done with the CJ Henderson reclamation project? Thanks, Darin. — Gary, Summerville, SC
Done with it? They're just getting started good.
Henderson's a need now that Horn's hurt. He has the potential to be very good. He hasn't been able to consistently show it.
Henderson's a talented player. He's impressed a new coaching staff that didn't know him in a short time. We'll see what the next few weeks bring.
As I've said before, Henderson's kind of a Rorschach test. If you think of him as a former top-10 pick, I guess it's fair to be disappointed with the output. If you think of him as a 70th overall pick (the third-rounder they traded Jacksonville for him), the results are more in line with expectations. I'm curious to see how he responds in the short term. He can play. We'll see.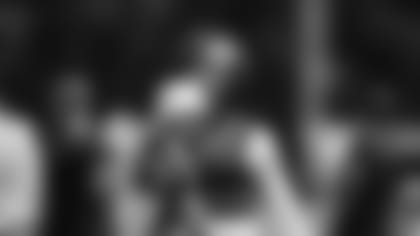 ------------------------------------------------------
Is it officially time to worry about the cornerback position? Jaycee Horn has some of the worst luck I've ever seen. And Donte Jackson doesn't have much better luck when it comes to injuries, even if he is healthy right now. I know it's only week one of the season in the first year of a new quarterback and coaching staff, so it's very early to overreact, but it already looks like without more cornerback depth it's going to be a long year. — Eric, Brick Township, NJ
I remember that other guy they drafted very high and had even higher expectations for. He was big, strong, physical, and had the kind of size to make him a matchup nightmare. Loved contact. But couldn't stay on the field his first two or three years because of a variety of injuries. They're putting him in the Hall of Honor on Oct. 29.
Now, if Jaycee Horn has the kind of renaissance Muhsin Muhammad had, everyone will be happy. Also, if you wrote one of those questions about Horn you didn't read about this week, welcome to the sack of hammers, and introduce yourself to your fellow WHYLOs. They're not trading him or cutting him because you're big mad.
I understand people are frustrated when a talented player hits a stretch like this. But it's important to remember a couple of things. If you think you're mad, imagine being Jaycee Horn. This is his livelihood and life. He grew up to do this, and he's really, really good at it.
I'd also urge a bit of perspective as to the position as a whole.
Henderson's talented, as we mentioned. Jackson's also quite good. Troy Hill has been in the league for a long time for a reason, and he's a known commodity to this coaching staff. There are a number of secondaries in the league who would love to have that kind of problem. Are they deep? No. Could this get messy with more injuries? Of course. That's true in a lot of places.
But I also watched a team with Reggie Howard, Terry Cousin, and Ricky Manning Jr. at cornerback make a Super Bowl run. Howard had a pick in the Super Bowl, and was the best of a workmanlike bunch (if that sounds like a backhanded compliment it's because it is). I do not think that secondary was better as a collection of individual parts than this one. Everything's relative.
Also, cornerback depth this time of year is hard to come by. You're basically picking among the D'Shawn Jamisons and Sam Webbs of the world, or an odd lot of veterans who are available for a reason.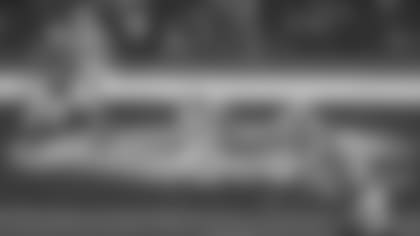 ------------------------------------------------------
Let's go lightning round, brought to you by the patron saint of the lightning round Jeff from Fuquay-Varina, to close it out this week.
As we wait for the season to get started and post the announcement of the two latest Hall of Honor inductees, I'd like to hear who your Panthers Mount Rushmore would be and why. Thanks. (Bonus points if you provide a Panthers memory Mount Rushmore, too). — Brad, Charlotte
Panthers Mount Rushmore? What is this, sports talk radio in July? Also, if you want a Mount Rushmore memory, I remember driving past there in 1989 with my brother. We stopped and watched the movie in the visitor's center, marveled at the work of Gutzon Borglum (who may not have been a great guy) for a good 10 minutes or so, and then said, "Yep, there it is," and got back in the car and kept driving. We spent more time at Wall Drug. Mount Rushmore's cool to see, but it's not a whole day.
And, sigh, if you insist that I play along, I'd probably say Sam Mills, Julius Peppers, Steve Smith, and Cam Newton. Argue amongst yourselves.
You think me and Tom Brady gonna be ready by Week 3 vs. Seattle? — Steven, Albuquerque, NM
He would be. You're a long shot, based on your other questions I haven't answered in the past. I mean, Brady's probably not going to be a Jet, but he did just get hired by Delta as a strategic advisor. I look forward to the healthy snacks on my next flight.
Where's the 2023 jersey schedule? — Roy, Carthage, NC
If you need immediate updates on that week's entire ensemble, check my Twitter feed about an hour and a half before each game.
Where is "THIEVES AVE?" What happened to it, and do the DB's on our team even believe that mantra anymore? — Mike, Knightdale, NC
It re-appeared briefly in the heady days of the Second Josh Norman Era in late 2022, and lasted for a couple of weeks. It was a special time. Like the Second Cam Newton Era of 2021, it was a fun eight days while it lasted.
Each team develops at its own pace. Let's see if this defense continues to progress because it could come up with it's own personality.
Hi Darin! Don't know if the Mailbag is open this week but this is a "weekless" question (until we see at least one more game to make any assumptions about the team): is Augusta contractually obligated to retweet all your tweets on X (old Twitter)? Not that they're not good or that she also finds it important, but I was just curious. Thanks! — Fernando, São Paulo, Brazil
I'll never call it anything other than Twitter. I promise. And bless Fernando for being smart and not overreacting. This is why he's an OG FOTM.
She volunteered. I'd never force someone to participate in that particular brand of social media, that's a good way to get dumber on purpose. And after this week's mail, no one needs that.