SPARTANBURG -- Every team across the league has reasons for optimism this time of year with a new season on the horizon. We know only a select few will have the kind of season their fans are hoping for.
For the Panthers, there are genuine reasons to have high expectations coming out of a training camp where everything pretty much went according to plan. Here's a look at the major takeaways:
Cam Newton looks ready to roll
That's the major headline, obviously. His training camp performance was extremely encouraging. If Cam Newton is able to play without that shoulder causing any limitation, this team is built to contend. Bottom line.
So do Cam's young wide receivers
Curtis Samuel was the star of training camp. DJ Moore is better than he was a year ago. Those are two HUGE reasons to be excited about the 2019 Panthers. The veteran wideouts will have roles to play, but it's Curtis and DJ's time to shine, that much is obvious.
The starting O-line seems set
Daryl Williams at left tackle. Greg Van Roten at left guard. That's the way it's been throughout camp, and it doesn't look like that's changing before Week 1 against the Rams. Williams has hardly any game action at left tackle (he was at right tackle before Taylor Moton became entrenched there), but he's being given a chance to prove he can hold it down.
I will say this about rookie left tackle Greg Little, though: The Panthers are excited about what they've seen. Sure, he struggled early on, but they believe he's got what it takes. A little more time to develop ain't a bad thing for the second-round pick. And one more thing while we're talking O-line. Guard Dennis Daley, the sixth-round pick? Yeah, he's been one of the most pleasant surprises of camp. He'll provide depth at guard and tackle in 2019.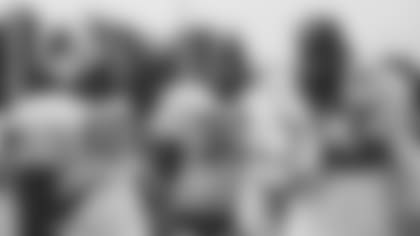 This front seven has the capacity to dominate
The talent is there, clearly. The new 3-4 look provides necessary flexibility/creativity. The best linebacker in the game is still orchestrating the whole thing. Expectations are sky high for the front seven, and honestly, that's where they should be. This defense wants to be among the best in the league, and that's a realistic objective with the pieces that are in place.
The new guys have all been impressive. Gerald McCoy is a six-time Pro Bowler for a reason. Bruce Irvin has an edge to him (every team needs a little of that) and he's still got juice. And first-round pick Brian Burns is special. The 16th overall selection is so naturally gifted as a pass rusher. When he adds strength and becomes a little more polished…yikes.
If Greg Olsen can stay healthy, he's going to produce at the level we're all accustomed to seeing. The veteran tight end may be 34, but his ability to get open and make tough catches hasn't changed. He had a really solid camp.
"I feel good, I feel like I had a good camp," Olsen said after camp broke. "My biggest goal coming out of camp was to feel like I was in good shape and physically feel good. The rest of the stuff is the easy part."
Everyone's got their fingers crossed that pesky foot cooperates.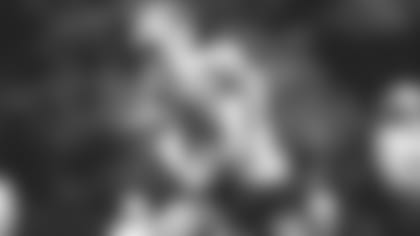 Kyle Allen's experience shows up
The battle with third-round pick Will Grier for the backup quarterback role has been competitive, but Allen has always seemed a step ahead. That's what experience in the system does for you. He's more familiar with the speed of the game, more familiar with his teammates, and it shows. Grier, like all rookie quarterbacks, needs time to learn and adjust.
What's interesting is the roster math that comes with keeping three quarterbacks (some teams only keep two on the 53). That obviously takes away a spot elsewhere.
Look out for Marquis Haynes
A bunch of people I talked to kept mentioning Haynes as someone who could be a real contributor in 2019. He's a more natural fit in the 3-4 defense and he's more polished as a rusher after some growing pains as a rookie. Then he had two sacks in the preseason opener, which spoke volumes about his growth. He could provide a nice spark as a rotational edge rusher, and you can never have too many of those.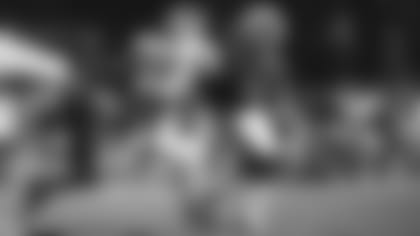 The secondary appears pretty much settled
Tre Boston's arrival midway through training camp solidified the free safety spot with a proven ballhawk. The other three starters in the secondary were clear before camp started. Where does that leave former third-round pick Rashaan Gaulden? His athleticism has flashed in camp and in the game at Chicago. He'll be counted on to produce in that "big" nickel role. The "small" nickel race continues, but Javien Elliott seems to be pulling ahead. He made some eye-opening plays, and finished camp with the ones.
"I feel like I'm on the way of locking it down," said Elliott, who signed in the first week of June. "My mindset is to get better every day and make plays. If I do that, that position will be locked in. That's something that's not in my control, but I want to make that happen."
It's a shame cornerback Kevon Seymour got hurt early in camp, but Ross Cockrell's comeback has been tremendous. The safety experiment has worked out quite well, and now Cockrell looks like a guy who can help you out in multiple spots.
Take a look at some of the faces under the helmet through three weeks of training camp practice at Wofford College..