CHARLOTTE – The Panthers have more playoff experience than any team in the NFC, with 187 cumulative games played.
But there are notable newcomers in the Carolina secondary.
Second-year cornerbacks James Bradberry, Daryl Worley and Kevon Seymour are making their postseason debuts Sunday in New Orleans against quarterback Drew Brees, who has six 300-yard passing games in the playoffs – third most all time.
"I feel like they'll respond well," cornerback Captain Munnerlyn said. "Those guys have grown a lot this year. Their attention to detail has been high. You can tell they are getting better and better."
Immediately after the loss to the Falcons in the regular season finale, Bradberry talked about how excited he was to play in his first playoff game.
It's uncharted territory for the young corners, but everyone understands the increase in intensity that comes with playoff football.
"You've got to give it everything you've got. It's as simple as that," Worley said. "Make sure you've left it all on the field."
Added Munnerlyn: "I've just been telling those guys they're fortunate. A lot of guys don't get to the playoffs in their first or second year.
"You've got Jairus Byrd, who is in his ninth season – never been to the playoffs. And you never know when you'll get back."
Byrd, who spent the first five years of his career with the Bills and the next three with the Saints, is another Carolina defensive back eager to make his postseason debut.
He won't be needed as much this week with safety Kurt Coleman expected back from an ankle injury that sidelined him in Week 17. "It's the playoffs," Coleman said when asked about his status.
But the 31-year-old Byrd is just thankful to be on a team that's still playing.
"It's been a long nine years, and to be able to experience the playoffs is pretty cool," Byrd said. "It was tough missing out every year. It was really tough. Going into the offseason, it became almost like a routine. I had never played past December. The season was always over. It's a blessing to be able to experience this and have the opportunity to make a run."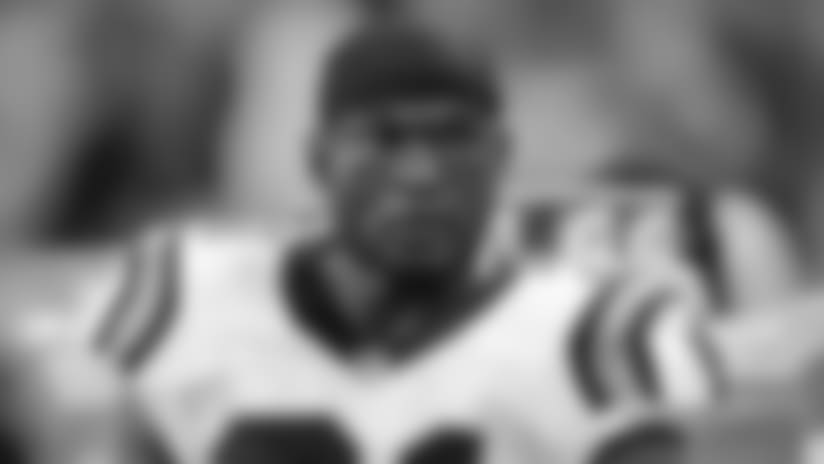 CMC READY FOR PLAYOFFS: Nothing has seemed too big for running back Christian McCaffrey during his first NFL season, and the playoffs shouldn't be any different.
"This is what you play for. Rookie year going to the playoffs – not too bad, I can't complain," McCaffrey said. "We're extremely excited. It'll be a fun experience."
He may not have any postseason experience to draw from, but McCaffrey is confident he's prepared for the moment.
"Football is football. It's eleven on eleven. It's not like the effort is up at all," McCaffrey said. "We always work hard, we're always coming to play. There is just a lot on the line. It's a one-round fight from here on out."
INJURY REPORT: The three starters who missed the final game of the regular season in Atlanta – safety Kurt Coleman, guard Trai Turner and running back Jonathan Stewart – were all on the practice field Wednesday.
Coleman (ankle) and Turner (concussion protocol) were full participants. Stewart (back) was limited.
View photos from the week of practice leading up to the Panthers' wild card playoff game against the Saints.