CHARLOTTE – In the ultra-competitive battle for roster spots that will wrap up with Thursday's preseason finale against the Steelers (7:30 p.m., Panthers TV), head coach Ron Rivera offered some simple but salient advice.
"Play your best," Rivera said. "This is the opportunity. You either take advantage of it or you don't."
Here are some positions to keep an eye on two days before the slashing of the 90-man roster to 53.
1. Wide receiver: Rivera said it's as deep a group as the Panthers have had during his seven seasons, but the final roster can only go five, maybe six deep. With starters Kelvin Benjamin and Devin Funchess, rookie Curtis Samuel and special teams stalwart Russell Shepard viewed as locks barring some sort of surprise shakeup, the Steelers game if the last chance for the others. Returners Damiere Byrd and Brenton Bersin have again made strong cases, but so have newcomers like Kaelin Clay and Austin Duke.
"Part of it is being able to perform under pressure," Rivera said, "to find out who the playmakers are in a situation where there's a lot of stress and a lot of strain."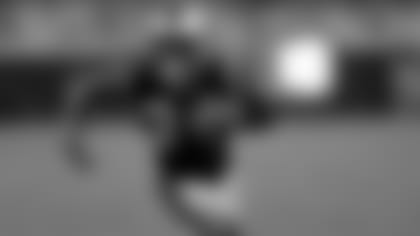 2. Running back: All the running backs and fullbacks have performed well, but there's simply not enough room. Maybe there is for both Fozzy Whittaker and Cameron Artis-Payne behind Jonathan Stewart and Christian McCaffrey. Maybe there is for one of the fullbacks – Darrel Young or Alex Armah. But for four running backs AND a fullback? There is a chance for even that, yes, but the principle parties would best be served by doing something Thursday that makes it super-difficult for the team to cut them.
3. Center: There's one football, but there are five players listed as snappers of the ball (long snapper JJ Jansen not included). Perennial Pro Bowl pick Ryan Kalil is a lock, of course, but what will happen behind him? Tyler Larsen is a youngster who has proven his ability, and Gino Gradowski is a veteran who has done the same. Veteran Greg Van Roten has performed well as well, while Brian Folkerts has experience with the Panthers and at guard.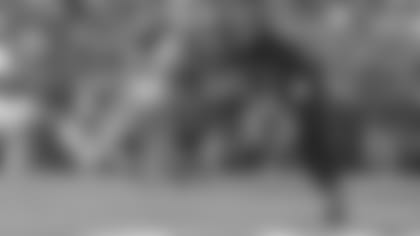 4. Defensive line: "There are some really good competitions at wide receiver, at defensive line, at defensive end in particular," Rivera said.
At defensive end, having Mario Addison, Charles Johnson and now Julius Peppers is a pretty good starting point. Run-stop specialist Wes Horton developed other parts of his game late last season and has enjoyed a solid preseason, but Carolina has cut him before and brought him back (more than once). So, along with rookie Daeshon Hall, can someone like Bryan Cox Jr., Zach Moore or Larry Webster make a defining final statement? At defensive tackle, veteran Kyle Love has been cut and brought back before, and now he's hurt. Does that open up an opportunity for Eric Crume or Connor Wujciak?
5. Kicker: This has been a position battle to monitor the entire offseason, and it all comes down to this. In both cases, it's a decision to be made between a veteran with a track record of success and a younger leg that has shown the potential to succeed for a long time. Veterans Graham Gano at kicker and Andy Lee at punter may have a leg up, but Harrison Butker and Michael Palardy are right there.
---
View the top photos of the fourth preseason game by team photographer Melissa Melvin-Rodriguez.