CHARLOTTE – Greg Olsen sat out the first two games of his rookie season with a knee injury but hasn't missed a regular season game since.
It doesn't look like the back injury that caused him to miss a preseason game will pose any threat to his streak.
"If it had been the regular season, I think I could have made it happen last weekend," Olsen said. "But there was no need to do that, and there's no real concern going forward.
"It's never ideal to be sidelined, but if it's going to happen, now is the time for it. I'll be fine."
Olsen spoke about the injury Tuesday, when he returned to limited participation in practice after missing more than a week with a back injury. There's no guarantee that Olsen will suit up when the Panthers host the New England Patriots on Friday in the all-important third preseason game, but there's no noteworthy concern, either.
"No contact today. We're trying to be smart with that to make sure we don't have a recurrence," head coach Ron Rivera said. "It's one of those things where he's gradually going to work himself back into it. We're not in any hurry as far as he's concerned."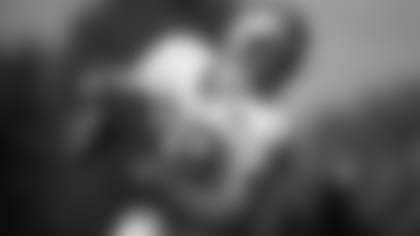 Olsen suffered the injury late in training camp. He returned to the practice field Monday – a week after the injury – and worked on the side before taking part in non-contact practice periods Tuesday.
"It was just one of those things in camp, just kind of a funny twist that kind of brought me to my knees there for a while," Olsen said. "I'm feeling much better now. It feels good to get out here."
A rookie with the Chicago Bears in 2007, Olsen has played in 144 consecutive regular season games. He stayed home for Saturday's preseason game at the Tennessee Titans.
"It was a weird feeling, not going to the game and sitting at home watching it," Olsen said. "Even though it was a preseason game, it was a different feeling. I haven't missed many road trips, but it happens.
"I thought they looked good. It was a different viewpoint of course, watching from my couch, but I thought they looked good."
The offense no doubt will look even better when Olsen returns. He has a shot this season at becoming the first tight end in NFL history to post three consecutive 1,000-yard receiving campaigns.
View photos of practice from the third week of preseason.