CHARLOTTE — One of the reasons safety Juston Burris decided to sign a two-year deal with the Panthers this spring was head coach Matt Rhule. Burris had heard nothing but good things about Rhule and how players would proverbially run through a brick wall for him.
Burris is also a native of North Carolina, who grew up in Raleigh and played his college ball at N.C. State. He even wore a Charlotte Hornets shirt for his Tuesday virtual press conference, explaining that he's a North Carolina sports guy. Combining the location with Rhule's presence was a winning combination from the start for the 27 year old.
But what Burris may not have anticipated was just how much potential Rhule would see in him.
"I'd say one of the unsung heroes of camp, one of the guys we signed and I thought he was going to be good, but I just love his work ethic and attention to detail, is Juston Burris," Rhule said Saturday. "He's exactly the type of guy I want to build this thing around."
That's high praise, and Burris appreciates the compliment. But the former 2016 fourth-round pick knows he still has plenty to prove.
"Everybody's still learning exactly what he wants, exactly how he wants his team ran. I'm just trying to abide by that and contuse to give him exactly what he wants," Burris said Tuesday.
Burris began his career as the Jets' pick at No. 118 overall. He spent most of his time on special teams for his first two seasons while appearing in a rotation at safety. But in October 2018, the Jets waived Burris before adding him to their practice squad. The Browns signed Burris to their active roster a few weeks later, and he played special teams for Cleveland, too.
The next year, Burris was cut again, this time just at the start of the regular season. He landed in Oakland and spent about a week with the Raiders before they decided to waive him, too. But a week later, Burris finally got his opportunity.
The Browns' secondary was depleted, and they needed a starter at safety. Enter Burris, who made his first start since 2017 and played all 64 of Cleveland's defensive snaps against the Rams. He even picked off quarterback Jared Goff in the contest.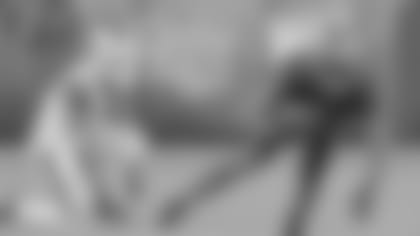 Burris ended up starting nine games for the Browns, recording seven passes defensed and a pair of interceptions.
"I think it just gave validation. Not at all do I think I've arrived. I'm still hungry and humble and grateful to be here," Burris said. "But I think it just gave validation into my mind and to others that I'm supposed to be here, I deserve to be here, and I'm going to keep working to stay here.
"I always knew that I could play in this league. I always knew that I could be a guy that the team counted on, and I just had to go out and prove it, had to go out and show it. Last year, I was able to do that. I'm just trying to do it even better this year, do it 10 times better than I did last year, and just keep improving."
The confidence has shown up on the Panthers' practice fields.
"He plays really loudly. He doesn't talk, though, really loudly. He plays really loudly. He plays on special teams. He doesn't complain," Rhule said. "(H) e's been one of the guys this camp that you say to yourself, we've got to keep this guy out here and really let him have an effect on the entire franchise."
To that end, Rhule has been pushing Burris to become more vocal as a leader.
"I'm a guy that doesn't talk too much, kind of keeps things close to the vest, especially compared to other guys on the team who have that vocal leadership experience," Burris said. "I think he's trying to pull that out of me."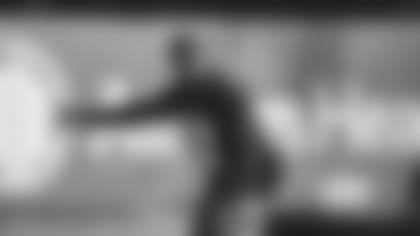 Still, Burris is enjoying seeing the defense come together. He noted that at Tuesday's practice, the secondary did a good job of rallying to the ball.
"I think we can win with that," Burris said. "We still need to go and learn and learn from our mistakes, learn how to get better. But seeing the mentality that we have, seeing the fast and physical (skills, with) guys running to the football, we can win with that."
As Burris looks to solidify his role as a Week 1 starter for the first time, he's learned not to take anything for granted — whether it's as small as a rep or as big as a game.
"I was in a situation last year where I really wasn't counted on in the beginning. Nobody really thought I would be there, and then I just kept grinding every day, kept impressing the coaches and kept impressing the front office staff to earn a spot on the team," Burris said. "That's the biggest thing I learned last year is just take every rep seriously because it could be the one that gets you there or takes you back."
— Linebacker Tahir Whitehead received a veteran's rest day Tuesday. Rhule said he wanted to manage the nine-year veteran's snaps at this point in training camp.
— Defensive end Marquis Haynes Sr., who left practice with athletic trainers on Monday, is in the concussion protocol.
— With the Panthers dealing with a few injured players at wide receiver — like Seth Roberts(concussion protocol), Keith Kirkwood(clavicle), and Omar Bayless (knee) — Rhule said the club might bring in a couple of options at the position. But, he does hope to have a couple of those guys back soon.
"I hope for a couple hours people will have a chance to sit down and have fun, watch this team," Rhule said. "We've got a bunch of really good guys on this team. And I know we mainly talk about three, four, or five of them — which I get, that's what pro football's like. But there's a lot of other guys. There's guys fighting to make the 53. There's guys that do the jobs of the dirty work that are really, really cool guys. So hopefully fans will get a chance to get a glimpse, not just at football, but also hopefully to see some guys and their personalities."
View practice photos from Tuesday's camp session.