CHARLOTTE – Special teams takes so many forms, from one group of players passionately sprinting downfield for the opening kickoff to another group of players anxiously lining up for a last-second field goal.
Through all the different personnel combinations, there are a couple of constants: The football itself and the players charged with handling it on kicks.
Given the way punter Brad Nortman and kicker Graham Gano closed out the 2012 season with a helping hand from longtime long snapper J.J. Jansen, the Panthers believe they're capable of special things on special teams next season.
"You have to start with a good foundation. J.J., Brad and Graham is a pretty good foundation," special teams cooridnator Richard Rodgers said. "You build off those guys, and their attitude and sense of urgency spread throughout the rest of the guys."
Nortman overcame a slow start to his rookie season with a strong second half, while Gano joined the team for the second half of the season and made his mark.
They both benefited from the steadying influence of Jansen, who has uncorked just one bad snap out of more than 550 on punts, field goals and extra points in his four seasons with the team.
"You almost take it for granted, but he's always there," Rodgers said. "He might be the most meticulous person I know. He's very knowledgeable about the game."
Jansen said he'll spend time this offseason perfecting his timing with Nortman and Gano, though they certainly seemed to be in sync late last season.
---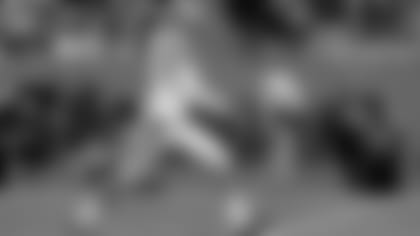 After a modest start to Nortman's rookie season, the Panthers' sixth-round draft pick struggled.
In a Week 8 game at the Chicago Bears, with dangerous return man Devin Hester added to his mental checklist, Nortman shanked a 6-yard punt out of bounds. A week later at Washington, he recorded a 14-yarder.
"I hit the rookie wall. My leg strength wasn't there, and I didn't manage my reps well in practice," Nortman said. "I just kind of hit a wall there in the middle of the season, but I was able to come back from it and learn from the mistakes I made and end the year well. To go through that adversity and come out on the other side really gets your confidence high."
The short kick against the Redskins capped a first half of the season in which Nortman averaged just 40.7 yards per punt. He kicked off the second half, however, with a 50.1-yard average against Denver, topped only by a 50.5-yard average in the season finale at New Orleans.
Over the final eight games, Nortman averaged 45.5 yards per punt with at least one punt of more than 50 yards in six of eight games.
"This will probably be the toughest season Brad will go through, coming right out of the college season and pro days and then going out and punting in 20 games," Jansen said. "Physically and mentally, that's tough. I was impressed by how he finished the season strong."
Rodgers, who took over as special teams coordinator nine games into the season, said Nortman improved as he was given more leeway to make his own decisions regarding his approach to punting. Whatever the reasons, Nortman clearly is a better punter entering 2013 than he was before his rookie campaign.
"I'm a totally different punter now," he said. "Looking back, fall camp seems like years ago. It was a long rookie season, but you have to go through those learning experiences. I'm much more polished now. My comfort level is so much higher."
---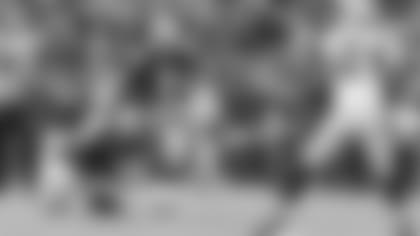 Gano, a fourth-year pro, didn't have to endure the same kind of growing pains as Nortman, but he did have to deal with joining a locker room midway through the season.
Quickly, though, he made himself at home.
"I feel like this is a good place for me," Gano said. "I haven't been on a team like this in a while, a team that's so close and tight-knit. When I came here, we had only won two games, but you could never tell in the locker room. I've been on a lot of teams in that situation, and there was a lot of fighting with each other.
"But the guys just kept fighting here and finished well. There's great chemistry. Guys really care about each other and work hard on and off the field."
That's certainly the approach Gano took when given another opportunity. The Redskins' kicker for the final four games of 2009 and all of 2010 and 2011, Gano was waived prior to the start of last season and had been out of work before the Panthers signed him on Nov. 21.
Taking over for Justin Medlock, Gano converted 9-of-11 field goals, his only misses coming from 54 and 48 yards. He made a 51-yarder to seal a Week 16 victory over the Oakland Raiders and recorded touchbacks on 20-of-35 kickoffs, sending all but three of his kickoffs into the end zone.
"I thought he was very good for us, a good shot in the arm," Rodgers said. "He was all-in from the start, eager to get out there and attempt kicks that we were skeptical of. He was a good addition. His attitude and professionalism go a long way to me."
Now Gano hopes to go a long way alongside his new teammates.
"We definitely feel like we have the ability to be in the playoffs," he said. "That's going to motivate us during the offseason to get better and work toward next year."