CHARLOTTE – When the 2011 NFL Draft came and went without Mario Addison hearing his name called, the undrafted rookie looked to latch on with a team that featured a familiar defensive scheme.
He picked a team with a familiar face.
"I ended up picking the Chicago Bears because I was a big fan of Pep," Addison said. "I thought, 'Man, I can learn a lot from that monster.' "
Addison clearly knew who Julius Peppers was, but the modern day Monster of the Midway didn't know Addison from Adam. And at training camp that year, when rookies finally were able to officially sign following the league's long lockout, no one else knew Addison, either.
"It was savage," Addison said. "It was every man for himself."
Addison beat long odds by making the Bears' 53-man roster as a reserve defensive end, but he was the 53rd man while Peppers prospered on the opposite end of the spectrum. Four months after meeting Peppers, Chicago cut ties with Addison before he played a single snap.
That's the last time Addison and Peppers shared a locker room. Until last year, that is, when they also shared the sacks lead for the Panthers with 11 apiece.
No longer did they stand on opposite ends of the spectrum.
"I remember Mario (as a rookie)," Peppers said. "When he got there, he was a lot smaller, but he was fast. I saw that he had the tools, but at the time we had a really good defense and had a lot of guys at our position. There wasn't enough room for him at the time, but I knew at a certain point he was going to get his shot and make a name for himself in the NFL.
"It's a great story for him to come from where he's come and be who he is now."
–––––––––––––––––––––––––––––––––––––––––––––––––––––––––––––––––––––––––––––––
"It's amazing to know where I've come from. Everything I'm telling you is a real-life testimony – it's not sugar-coated at all."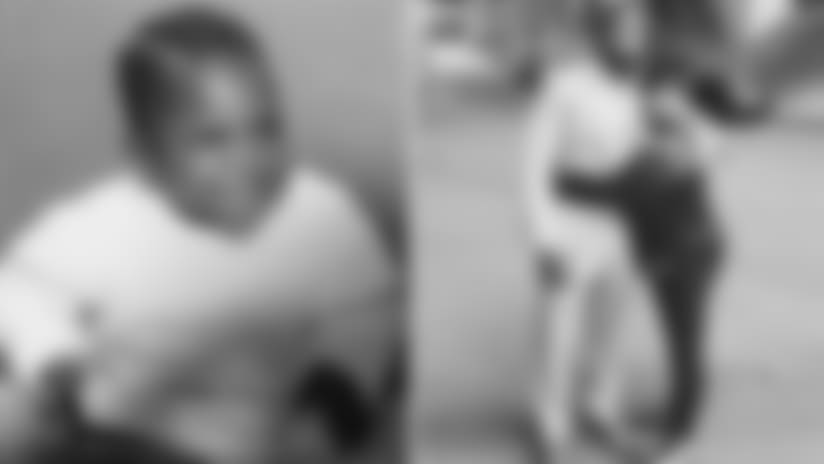 Addison overcame difficult circumstances as a child to earn prominence as a professional athlete. That story isn't unheard of. 
But it is a story worth hearing.
Addison has walked in the same shoes they do now. One of five kids raised by his mother – his father by choice remained on the outskirts of his upbringing – Addison hovered in and out of trouble. The intense influence of his mother, siblings and eventually his coaches kept him out of the kind of hot water that enveloped some of his friends in life-and-death tragedy, but he barely kept his head above water on the streets of Vice Hill.
"It's in the hard end of Birmingham. Most people call it the slums, the hood," Addison said. "There were a lot of gangs. I was never in a gang, but my hood used to fight other hoods when I was in high school."
Addison started out at Carver High School and made the football team as a freshman but didn't make it very far. He was booted from the program for fighting, so his mother moved him to Tarrant High School. The same thing happened again, but after spending time in a military-style school program for suspended students, the self-described class clown realized the joke was on him.
"It just dawned on me: Why are you getting in trouble? Why are you fighting? Why are you being bad?" Addison said. "I can't really answer those questions even now. It was just nonsense. I shouldn't have been doing it from the get-go. I knew better.
"That's when I buckled down."
The turnaround began on the football field as a junior. He hit his stride as a run-first quarterback and as a running back, rushing for more than 1,000 yards both his junior and senior seasons.
"I threw the ball and I ran the ball, but I was mostly a runner. I'd drop back three yards, and if no one was wide open, I'd take off," Addison said. "I didn't take a lick if I didn't have to. I was good on my feet. I was like 6-3, 6-4, weighed 185, 190 (as a junior). My senior year, I weighed 215, 220."
Even after putting on some pounds, Addison was an undersized underdog just hoping to keep the football thing going into college. The athletic ability and dogged determination that defines him to this day helped him take the next step, though he had to jump through some hoops along the way.
–––––––––––––––––––––––––––––––––––––––––––––––––––––––––––––––––––––––––––––––
"I wanted to play running back. I didn't want to touch defense, period. I didn't want to hit anybody."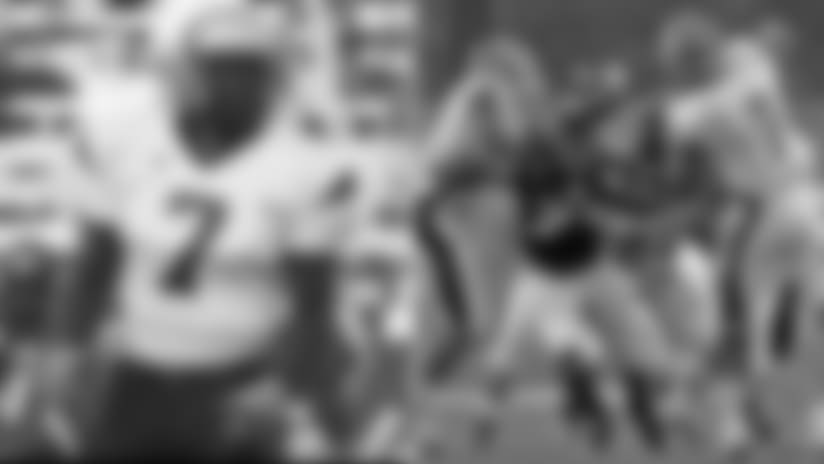 Addison had an affinity for the offensive side of the ball, but college programs willing to give him the time of day forecast him as a linebacker or defensive end. He signed with Troy University in his native Alabama, but substandard scoring on standardized tests delayed his plan. Addison crossed the state border to attend Northeast Mississippi Community College. The adjustment to defense wasn't easy, and even at the junior college level his size was questionable for the task at hand.
"They put me at linebacker, and one day at practice, we had this big running back named Drew. He was from Arkansas. He was probably 5-7 but weighed 240 – like a bowling ball. I weighed like 220," Addison said. "On a counter play, I met him in the hole and I thought, 'Holy crap, I know how this is going to end.'
"He ran me over, shook me up pretty well. My shell turned sideways. He punished me. I saw how it feels."
From there, though, Addison began to learn how to dole out the punishment, and his second and final year on the junior college level he switched to defensive end and became "one of the top players in the north." That would be the North division of the Mississippi Association of Community and Junior Colleges.
"A whole lot of schools wanted me, but I stuck with Troy because they were loyal," Addison said. "They always checked on me, and it was a perfect fit for me."
Perfect, except that Troy coaches thought Addison needed to get bigger still, so the Trojans redshirted him. He finally made his major college debut in 2009 – three years after graduating from high school - and after a solid season as a junior he was spectacular at times as a senior. He points to an early-season game in front of the home folks against the University of Alabama-Birmingham as a catalyst for the campaign, though he suffered a broken hand in that game. The injury came after he had recorded three sacks in Troy's first two games, but after missing just one game he worked his way back into form and piled up 7.5 sacks over the final five Saturdays of his college career.
The immature kid suspended from two high school teams, the undersized young man who had to delay his college football plans - once for academics, once to bulk up – suddenly found himself on the radar of the NFL.
But still he had a long, long ways to go.
–––––––––––––––––––––––––––––––––––––––––––––––––––––––––––––––––––––––––––––––
"When a team doesn't have anything invested in you, it's sad to say but it's the truth: You're nothing. You're nothing to them. They can get rid of you just like that."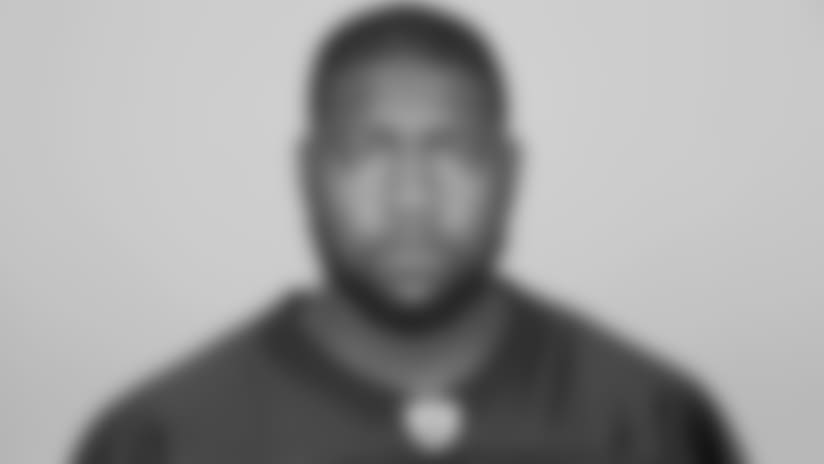 When Addison arrived at Bears training camp in 2011, it represented a personal triumph for the undrafted rookie given the obstacles he overcame to get there.
Addison didn't see it that way. Rather than a personal triumph, he took it personal.
"I got calls all the way through the draft. 'Be ready, Mario. We're going to draft you,' " Addison recalled. "But then we get to the seventh round, and I still hadn't been drafted.
"Nobody drafted me, and I got discouraged. Some guys I had played against were already in the league, and I had competed with those guys and I did well against them. I did all this work just to make it to the NFL, and I knew I had the talent to play."
Addison soon felt wanted again, when nearly half the league showed interest in bringing him to training camp, but he never has forgotten how he felt immediately after the draft.
"I always said that if the good Lord blesses me with the chance to even step onto an NFL field, I'm going to give it my all," Addison said. "With the way I grew up, I've still got some of that fire."
Addison got calls from interested teams right after the draft, but he and the league's other rookies had to fly solo for months. The draft itself provided a brief reprieve from the owners' decision to lock the players out while the sides negotiated a new Collective Bargaining Agreement. The Panthers' draftees that year, led by No. 1 overall selection Cam Newton, had a few hours at Bank of America Stadium right after the draft before they had to head back out, not to be seen again until training camp three months later.
Addison didn't even get that luxury with the Bears. When he arrived at Olivet Nazerene University in Bourbonnais, Illinois (incidentally as tight end Greg Olsen was being traded by the Bears to the Panthers), Addison didn't feel like the big man on campus for any number of reasons.
"That was one of the toughest times of my life," Addison said. "They shut everybody out. I had to wait until the lockout was over until I could sign with Chicago, and then I'm in Chicago two days later. I just packed a bag and went.
"OTAs are for building relationships with your team, learning the playbook and things like that, but I didn't have any of that because of the lockout. I went straight into training camp. I was nervous, didn't know what to expect. Just walking around, it was like, 'Man, that guy is big.' You're sizing everybody up. I'd see a guy my size and think, 'He's probably a D-end.' Then I'd find out that, man, he's a receiver!"
And come the first practice, Addison didn't exactly feel welcomed by the veterans.
"The defensive line had a lot of vets, and you really had to prove yourself to those guys before they'd even really hold a conversation with you," Addison said. "We'd come out of the locker room at the same time and I'd try to talk to them, and they'd look at me sideways and keep walking. You've got to be a real man to even handle that."
Peppers doesn't remember giving Addison any sort of cold shoulder, saying he's always treated rookies as teammates. Perhaps Peppers' soft-spoken nature could have been mistaken for the silent treatment, but the point was moot after just a few days when Addison's competitive spirit proved impossible to ignore.
"Probably like the third day, I came out there blazing, getting some first-team tackles, killing the tight end. I was outworking them, spin-moving them," Addison recalled. "Pep was like, 'You've got a chance. You've just got to keep working hard.'
"I earned their respect at camp."
Addison still had to beat out many of those same players and had to win over the coaches if he hoped to stick around. In what Addison called the hottest summer of his life, his feet were put to the fire in more ways than one.
–––––––––––––––––––––––––––––––––––––––––––––––––––––––––––––––––––––––––––––––
"You can cut my feet off – I'm trying to make this team."
About a week into training camp, pushing himself to the limit in an attempt to make up for missed offseason opportunities, Addison hit a wall.
More accurately, his feet felt like they had repeatedly hit a wall.
"One day at practice, they had me rushing against the tight ends and rushing against the running backs, just staying out there. The next day when I woke up, the bottom of my feet hurt so bad," Addison said. "When I looked, I had blisters on the bottom of both my feet."
"On a scale from one to ten? Nine."
At the moment, Addison couldn't imagine practicing. His mind raced over what to do, and he raced over to the training room early that morning to figure it out. His feet peeling and bleeding, a trainer offered his best remedy to cushion the blow. Addison gutted it out – that day and every day during camp – and was richly rewarded.
"I said to myself, 'If you can get through this, you'll be good,'" Addison said. "They cut the dead skin off and patched it up. I had to do that every day. I did it, even though it hurt like hell. It hurt so bad, but I got to the point that I got immune to it. It was about trying to make the team
"Then in preseason, I did my thing. I was flying all over the place. I was like, 'Coach, put me here, put me there. I'll do it.'
"I made the team, man. I made the team."
–––––––––––––––––––––––––––––––––––––––––––––––––––––––––––––––––––––––––––––––
"Once you get outside of the fence, it's so hard to get back in."
Addison believes that had he not battled through the blisters, that if he had taken even one day off to recover, he wouldn't be where he is today. He found himself on the fence multiple times over the first two years of his career – until Carolina came calling late in 2012.
As a rookie in 2011, Addison was inactive come Sundays in Chicago, and the Bears bailed late in the season when they used Addison's roster spot to add two long snappers when their starter went on injured reserve. One of the long snappers was gone just two days after signing, but so was Addison – off to Indianapolis after the Colts claimed him off waivers before the Bears could put him on their practice squad.
"I went to the Colts that night, actually drove down from Chicago to Indianapolis – packed my Escalade up and drove maybe four hours," Addison said. "The next day, I was in a 97 jersey, practicing with those guys. Don't know the system, nothing – just thrown in the fire."
Addison made his NFL debut with the Colts soon after, but the next year Addison experienced what can be a dizzying merry-go-round ride for bottom-of-the-roster players. The Colts cut him in October of 2012 but signed him to the practice squad two days later, then the Redskins signed him to their 53-man roster six days later. Three weeks later, Washington waived him, then turned around and signed him to the practice squad.
Finally, on December 4, 2012, the Panthers signed Addison to their 53-man roster. He's been with Carolina ever since.
"I got here in 2012, and I played a couple of games – even started one. I started against the Raiders, and I got the first tackle of the game. And I was like, 'They're playing me. It's the end of the season, but they're playing me,'" Addison said. "I came here because (Thomas) Keiser got hurt – he tore both pecs – and (Antwan) Applewhite was hurt, too. The next year, Carolina gave me a chance. They released Applewhite and Keiser. So I'm like, 'Man, they released two studs just to give me a chance. Man, this might be the blessing that I've been looking for.'
"And I'll be damned if it wasn't."
–––––––––––––––––––––––––––––––––––––––––––––––––––––––––––––––––––––––––––––––
"I proved to them that I was at least worth a look. Just give me a look, give me a try. What can you lose?"
Addison was a special teams standout in 2013 and a situational pass rusher. That year earned him a contract extension and more opportunities, with 2.5 sacks in 2013 growing to 12.5 sacks over the next two seasons. He paced the Panthers with 9.5 sacks in 2016, scoring him a lucrative deal prior to last season, when he was reunited with Peppers and ended up sharing the team lead with one of his idols.
"Man, undrafted guys have a certain mentality about them," Peppers said. "Sometimes when you get drafted, it's not that you're privileged, but those guys come in with a little bit of a harder edge because nothing has been given to them yet.
"That's the mentality that I saw from him."
And that's the mentality that Peppers still sees in Addison, who will turn 31 three days before the 2018 opener.
"Since I came here, you can ask any coach: I have worked my ass off. From 2012 to now, I have worked my ass off," Addison said. "Guys like me had to work from the bottom – and I do mean the bottom. There were times I'd wake up in the morning and would think that football must not be for me, but I still had a passion and the fire in my heart to keep going.
"Sometimes I thought, 'I'm going to go home to Birmingham and be a mechanic or something.' The beginning of my career was real rocky, real rocky. But I knew that I had the ability to play in the league, and I showed them. They invested in me, and I'm still here, still kicking."