CHARLOTTE – There aren't many settings that call back to the feeling of running out from a stadium's tunnel, hearing the roaring fanbase as feet hit the turf on a field before a football game.
Former Panthers safety Cam Newton – "the original Cam," he'll say – felt a similar rush when he stepped out onto the stage for America's Got Talent auditions last year as part of the NFL Players Choir.
"In my house, we watch America's Got Talent; I've been watching it for years," Newton said. "And I could feel the stress of some of the talent just by watching. To stand outside of the stage, looking in and seeing the judges, seeing the crowd, it literally reminded you of the tunnel.
"I remember my first time being in the tunnel, before running out on the field. That's the feeling I had going on that stage."
Newton, 40, had a very short tenure at Carolina. Signed ahead of the 2007 season after two seasons with the Falcons, Newton was released after an offseason as part of final training camp cuts, and his NFL career would eventually end not too long afterward.
The native Carolinian who grew up in Bennettsville, South Carolina, and attended college at Furman was the first "Cam Newton" to find himself on the Panthers' roster. He said he's met the younger Cam, has "nothing but respect for him," and everyone calls him Cam too.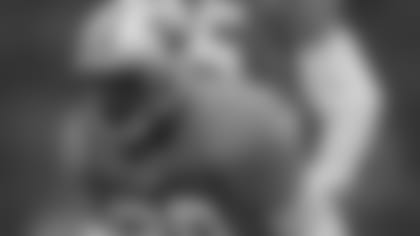 This group includes fellow current and former NFL players who make up the Players Choir – a singing group with more than 40 members.
Members of the larger group went on to compete in America's Got Talent. They finished fifth out of their qualifying group and performed in front of judges Simon Cowell, Heidi Klum, and Sofia Vergara.
The choir's rendition of Bill Withers' "Lean on Me" for the audition round earned raved reviews from the judges and caught the attention of the show's host Terry Crews, a former NFL player himself, as well as singer Justin Timberlake.
Members of the group who participated in the show include Tully Banta-Cain, Willie Yarbary, Bryan Scott, Bryant McKinnie, Isaiah McKenzie, Stephen Pierce, Leonard Weaver, Jamon Brown, Prince Amukamara, Michael Gaines, KeShun Freeman, and Trey Williams.
Newton said more good comes from the choir than just performances, including this year's NFL Honors and Super Bowl events.
The group's first performances were rooted in charitable events, and Newton said many of the singers "treated it like therapy."
"It was something that the guys were doing in their transition away from the game," Newton said. "We could lean on each other. We share stories, really just have that locker room feel again – where you can lean on your brothers. We would do rehearsals (and) it kind of gave that feel.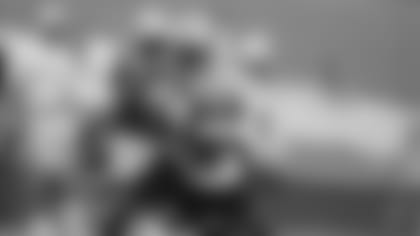 Newton has been active with the group for 13 years, and he has watched how the brotherhood and camaraderie of the unit have helped players past and present connect in a way that's hard to replicate once you leave the game.
Now, the choir plays a significant role in Newton's post-football life, and he's working to keep that door open for more players to join.
"We feel like the players' choir is saving lives," Newton said. "When I see a new guy come in, and they say, 'Wow, I never even knew this existed,' and when they come in and see how we operate, it doesn't take long for them to feel like they've been part of it forever."