Stay up-to-date with this weekly roundup of Panthers news from the local and national media.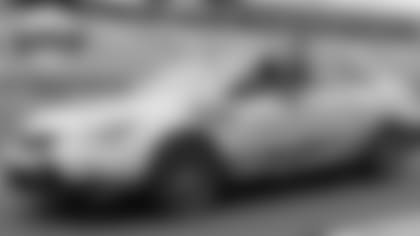 OLSEN SETS PACE: Panthers tight end Greg Olsen spent time at Charlotte Motor Speedway to get certified to be the pace car driver ahead of the NASCAR Sprint All-Star Race. "I think what all those guys do is tough. People would be lying to themselves if they thought they could jump in and learn it," Olsen admitted after his first trip around the track. "It was an awesome experience. Very cool." WATCH VIDEO
CAM'S CRUISER: On the topic of wheels, Cam Newton recently unveiled his new old ride, a 1970 Oldsmobile 442 Cutlass customized with gold plating, and it took the sports reporting world by storm. READ MORE
OLSEN TALKS FUTURE: Bill Voth of the Black and Blue Review caught up with Olsen to discuss the Panthers' depth at tight end and his future with the team. The two-time Pro Bowl tight end does not anticipate "slowing down" any time soon and plans on playing for a good number of years. Olsen is also looking forward to grooming the other tight ends on the roster: "I understand what that was like to have an older guy not look at you as a threat and look at you as somebody that they can help bring along. So I welcome that opportunity." READ MORE
View photos of several meaningful items in head coach Ron Rivera's office.