After John Kasay's remarkable 16-year run with the Carolina Panthers came to a close, the team first turned to veteran Olindo Mare, a consistent performer on kickoffs who lacked consistency and range on field goals. Next came journeyman Justin Medlock, a strong-legged option who struggled with kickoffs.
When the Panthers signed Gano midway through the 2012 season, they got the best of both worlds. And in 2013, Gano was out of this world.
Gano produced touchbacks on 77.8 percent of his kickoffs, the best rate in the NFL since the Panthers have been in existence. He also made all 42 of his extra points and 24-of-27 field goals. That included a 6-for-6 showing from 50-plus yards, highlighted by a 53-yarder in the fourth quarter at San Francisco to spell the difference in a 10-9 victory.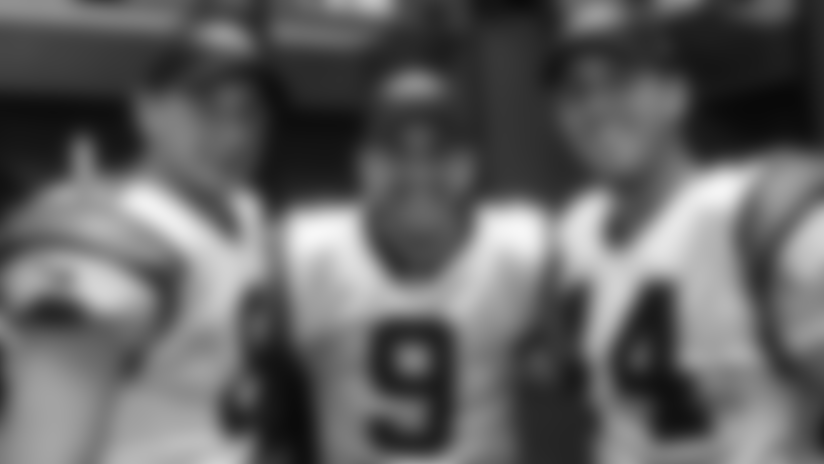 HONORABLE MENTION: Punter Brad Nortman, long snapper J.J. Jansen
Opposing offenses had a difficult time driving 80 yards against Carolina's stingy defense. While Gano made sure they had to go that far after Panthers scores, Nortman often made them travel even farther.
The only specialist ever drafted by the Panthers didn't disappoint in his second season, ranking fourth in the NFL with a 47.8-yard gross average and fifth with a 41.6-yard net average. In bad weather Week 16 against the New Orleans Saints, he averaged 50.8 yards on eight punts and landed two inside the 3-yard line to help Carolina clinch a playoff spot.
The accomplishments of Gano and Nortman wouldn't have been possible without another seamless year by Jansen, who didn't have a single bad snap in 2013. Jansen, in fact, had just one poor snap in 702 attempts in five seasons with the Panthers, helping him earn his first Pro Bowl appearance this past season.
NEWCOMER OF THE YEAR: Ted Ginn
The Panthers have been searching for a consistent threat in the return game since the days of perennial Pro Bowler Michael Bates.
Ginn certainly fit the bill. Signed as an unrestricted free agent from the 49ers in the offseason, Ginn has three kickoff returns and three punt returns for touchdowns in his career and is one of 12 players in NFL history to do both in the same game.
He didn't take one the distance in the regular season, but he ranked eighth in the NFL among punt returners with at least one attempt per game with a franchise record 12.2-yard average. Just one returner higher on the list did so without the benefit on an average-padding touchdown. Ginn also ranked 11th among kickoff returners with 25 or more attempts with a 23.8-yard average.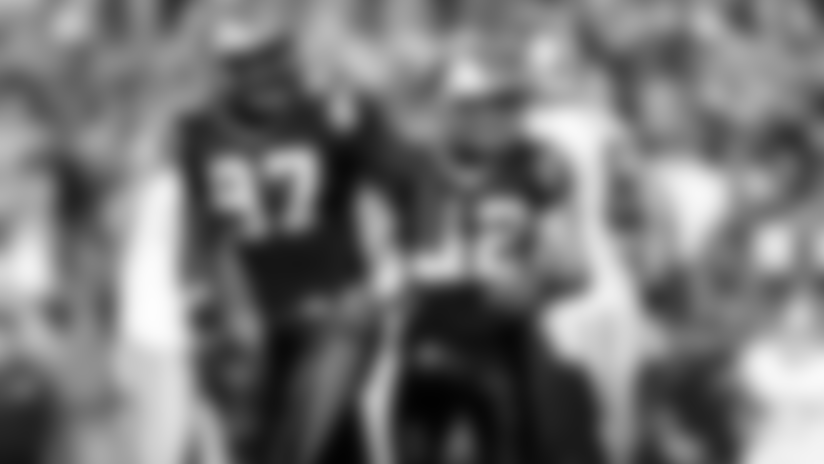 Colin Jones and Jordan Senn don't get as much credit as they deserve for their special teams contributions – Jones for his outstanding coverage ability, Senn for that as well as his leadership – but they are at least mentioned on occasion. Addison is really off the radar.
A key reserve at defensive end, Addison very quietly matched Jones for the team lead with 10 special teams tackles.