It's a matchup almost anyone who follows basketball has been anticipating since before the season even started.
The wait finally ends Thursday night.
For the first time in history, the same two teams will battle in the NBA Finals for the third consecutive summer.
LeBron James vs. Stephen Curry.
In one corner, you have James, a three-time NBA MVP who last June brought a trophy back to his long-suffering hometown.
In the other corner, it's a two-time MVP who still obsesses about his hometown football team.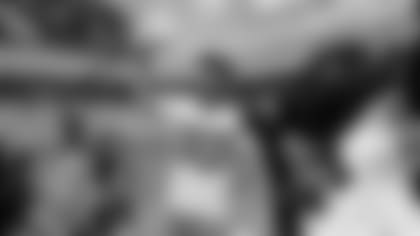 After months of buildup following the Warriors' offseason addition of superstar Kevin Durant, it seems like everyone has an opinion going into the series. And you could hear plenty of those opinions inside the Panthers locker room this week.
Now, if you took a poll of that locker room, you'd think Curry's football fandom would be reciprocated by his peers. Take defensive tackle Star Lotulelei, for example:
"I've got to support Steph since he supports the Panthers."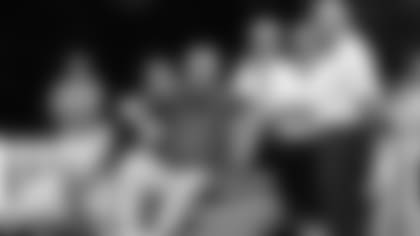 Plus, NBA legend Jerry West, a Warriors executive who helped build the team that's won three straight Western Conference title, has ties to the Panthers and owner Jerry Richardson.
So predictions like, "Warriors, duh," from running back Jonathan Stewart, weren't at all surprising.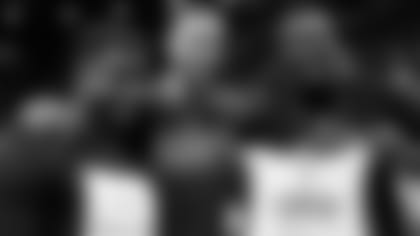 But it's not that simple for guys with multiple alliances. Like linebacker Thomas Davis, whose appreciation of Curry is outweighed by a deeper admiration for James.
"I'm a Cavs fan," Davis said.
Some Panthers like quarterback Cam Newton and defensive end Julius Peppers didn't want to put their picks "in print." Others rebelled with teams whose seasons ended much earlier this spring. And one didn't even want to stick to the same sport.
"Pens," answered center and Pittsburgh native Gino Gradkowski, whose Penguins are playing for their fifth Stanley Cup.
But over a two-day period, 78 players and head coach Ron Rivera revealed their picks in a poll that's more about who they think will win versus who they want to win.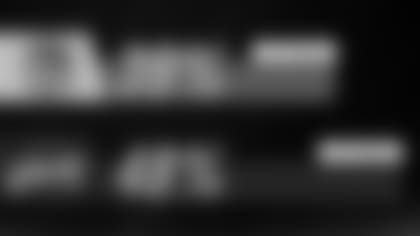 "Sheesh, I'm from Ohio. Cavs. I've got to go with my hometown roots," said safety Kurt Coleman, echoing sentiment shared by linebacker Luke Kuechly and guard Andrew Norwell.
"It's going to go seven, though. It's going to be a great series. This is what you look for. This is like Celtics-Lakers. It's everything that you want in the Finals."
Receiver Kelvin Benjamin: "I'm going to go with the Warriors because I'm a big (Kevin Durant) fan."
Cornerback James Bradberry: "I want LeBron to get it, but the Warriors are too stacked. It's going to go seven, no doubt."
Receiver Devin Funchess: "I've got the Cavs in six. Kyrie (Irving) and Kevin Love, but the darkhorse is Kyle Korver."
Defensive end Charles Johnson: "Team Curry in five. And after Curry wins, we start a petition for him to come back to Charlotte."
Tackle Matt Kalil: "Warriors. I don't know how you beat them. LeBron has to play perfect every game. Yeah, they blew a 3-1 lead last year, but Draymond (Green) was out (in Game 6) and now they have Durant. So they're even better."
Cornerback Captain Munnerlyn: "C'mon, man. LeBron James."
Linebacker Shaq Thompson: "I'm going with the Warriors. I'm from California. Of course the Cavs have LeBron James, but the Warriors have been strong throughout the playoffs. They just have to make sure Draymond stays hot, and I think they'll pull it out."
Quarterback Joe Webb: "Warriors. I've been a Curry fan ever since he was at Davidson."
PANTHERS NBA FINALS PREDICTIONS


Cavaliers

Warriors
Others

FB Alex Armah
S Mike Adams

DE Mario Addison (abstained)

RB Cameron Artis-Payne
QB Derek Anderson
WR Brenton Bersin (Hornets)

LB Ben Boulware
WR Kelvin Benjamin
T Blaine Clausell (Knicks)

CB James Bradberry
LB Zeek Bigger

C Gino Gradkowski (Penguins)

K Harrison Butker
S Brian Blechen

C Ryan Kalil (abstained)

DE Vernon Butler
LB Jeremy Cash
RB Christian McCaffrey (n/a)

WR Damiere Byrd
WR Kaelin Clay

QB Cam Newton (abstained)

S Kurt Coleman
TE Ed Dickson

T Michael Oher (n/a)

DE Bryan Cox

WR Austin Duke

TE Greg Olsen (abstained)

DT Eric Crume
CB Corn Elder
DE Julius Peppers (abstained)

LB Thomas Davis
WR Mose Frazier
G Chris Scott (abstained)

DE Ryan Delaire
K Graham Gano

RB Fozzy Whittaker (Rockets)

S Travell Dixon
QB Garrett Gilbert



T Dan France
LB Ben Jacobs
WR Devin Funchess
LS JJ Jansen
WR Keyarris Garrett
DE Charles Johnson


DE Daeshon Hall
S Colin Jones
DE Wes Horton
T Matt Kalil
TE Wyatt Houston
P Andy Lee
WR Charles Johnson
DT Star Lotulelei
DT Toby Johnson
DT Gabriel Mass
LB Luke Kuechly
LB David Mayo
C Tyler Larsen
LB Jared Norris
DT Kyle Love
WR Fred Ross
CB Cole Luke
WR Russell Shepard
TE Chris Manhertz
DT Kawann Short
S Dean Marlowe
G Amini Silatolu
S L.J. McCray
RB Jalen Simmons
DE Zach Moore
RB Jonathan Stewart
T Taylor Moton
LB Shaq Thompson
CB Captain Munnerlyn
G Trai Turner
G Andrew Norwell
QB Joe Webb
P Michael Palardy
T Daryl Williams
CB Jeff Richards
G David Yankey
WR Curtis Samuel
Head Coach Ron Rivera
CB Zack Sanchez
TE Scott Simonson
S Dezmen Southward
T Tyrus Thompson
TE Eric Wallace
DE Larry Webster
CB Teddy Williams
CB Daryl Worley
FB Darrel Young