Who will be the starter alongside Charles Godfrey? That's one of the Panthers' major questions as the team heads into training camp.
Godfrey – a five-year veteran – is the leader of the secondary and will man the free safety spot, a position where he raised his level of play towards the end of last season. The strong safety spot is yet to be determined with several players vying for the role.  
Charles Godfrey
Started 15 games in 2012, the first 12 at strong safety and the final three at free safety, where he will continue to play in 2013. ... Recorded two interceptions, including one returned for a touchdown. ... Registered 77 tackles, one fumble recovery and four passes defensed. ... Has been a starting safety in Carolina since being drafted in the third round by the Panthers in 2008.
D.J. Campbell
Played in five games as a rookie and started four games – the final three at strong safety – after not playing or being inactive for the first 11 games. ... Posted 17 tackles and one pass defensed. ... Was drafted in seventh round in the 2012 draft. ... Will compete for the starting strong safety spot in 2013.
Haruki Nakamura
Signed with the Panthers in 2012 after four seasons with the Baltimore Ravens. ... Started a career-high 13 games at free safety. ... Suffered a groin injury versus Atlanta in Week 14 and was placed on injured reserve. ... Tied for the team lead with two interceptions and recorded a career-high 52 tackles. ... Will likely serve as a backup safety and special teams performer in 2013.  
Colin Jones
Acquired in a trade with the San Francisco 49ers in exchange for a 2014 seventh-round draft choice. ... Played in 15 games and posted three tackles. ... Finished third on the team with 11 special teams tackles.
Anderson Russell
Played in six games for Miami and Carolina. ... Signed to the Panthers practice squad prior to Week 14 and was promoted to the active roster when Nakamura was placed on injured reserve. ... Played in the last three games and notched one special teams tackle.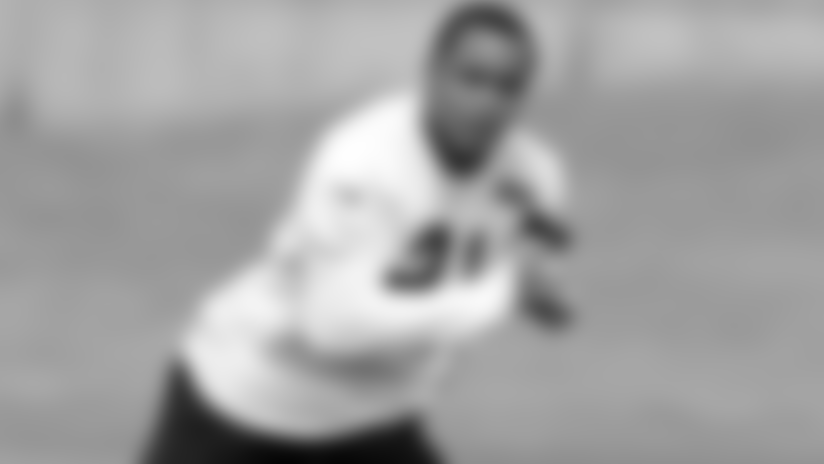 Mike Mitchell
Signed as an unrestricted free agent in March after spending his first four seasons with the Oakland Raiders, who drafted him in the second round of the 2009 NFL Draft. ... Played in 61 games with nine starts. ... Registered 139 tackles, 3.5 sacks, 10 passes defensed and two interceptions. ... Will compete for the starting strong safety spot in 2013.
Robert Lester
Signed as an undrafted rookie free agent out of Alabama, where he was a member of three national championship teams. ... Played in 48 games with 40 starts. ... Compiled 147 tackles, 2.5 sacks, 14 interceptions, 10 passes defensed, one forced fumble and one fumble recovery.
---