KAPOLEI, Hawaii – A big part of the intrigue heading into the inaugural Pro Bowl Draft from the Panthers' perspective revolved around whether quarterback Cam Newton would find himself staring across the way at a defensive teammate.
When the dust settled, Newton, linebacker Luke Kuechly and defensive end Greg Hardy actually all ended up on the same team, but they'll be looking across the field at the Panthers coaching staff.
"I think it will be fun. I'm excited," Kuechly said. "It's one of those things where I'm hoping we can get the win so we can go back and mess with them all offseason about it."
Newton, Kuechly and Hardy were drafted by Deion Sanders on Wednesday and will join long snapper J.J. Jansen on the team to be coached by the Indianapolis Colts staff in Sunday's all-star game. Jerry Rice, who selected center Ryan Kalil and fullback Mike Tolbert on behalf of the Panthers' coaching staff on Tuesday, added left tackle Jordan Gross to the roster Wednesday.
"We've been kidding each other all week, just saying, 'You don't want to be coaching against me. I'm going to tell them the plays,'" Newton said. "It will be interesting to see what happens on Sunday."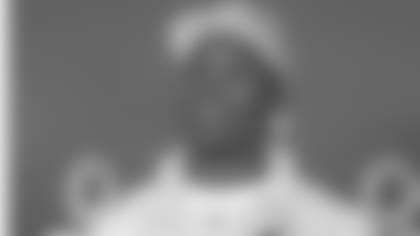 Newton was the third pick Wednesday but the second quarterback selected by Sanders, who opened the draft by taking Colts quarterback Andrew Luck.
"Am I bitter?" Newton asked. "I think everybody in that green room wanted to go number one, but that's just the competitive nature of a lot of guys.
"But in the end, who really cares? We're all out here to have fun and play the game that we love dearly. We're going to put up a good performance."
Luck, selected No. 1 overall in the 2012 NFL Draft – one year after the Panthers picked Newton No. 1 overall – suggested that he might cajole his coaching staff to pull a trick or two out of their hat involving him and Newton.
"Hopefully, they can figure out a way to put us on the field together somehow, get some trick plays in there," Luck said. "He's a phenomenal player."
"Who knows?" Newton said. "Stay tuned."
While Hardy said he didn't really care one way or the other whether Newton became his Pro Bowl friend or foe, Kuechly was keenly aware of the possibilities as he waited to hear his name called.
"It's a relief," Kuechly said. "I don't want to see him in the open field. What do I do? Do I try to hit him?"
Newton said that he and the Panthers defenders had already talked out the possibilities before the draft and hoped they would "stick to their game plan."
The Pro Bowl has faced criticism in recent years that the players haven't played hard enough, but Newton believes the draft element could help the cause. In the past, when the NFC faced the AFC in the game, situations like wide receiver Larry Fitzgerald lining up against cornerback Patrick Peterson – his Arizona Cardinals teammate – weren't possible.
"This is a physical sport, and it's hard to simulate when you're trying to protect a person's career," Newton said. "You don't want anyone to leave Hawaii injured and have to sit out next year.
"You've got to play smart and have fun, but you've also got to be competitive as well. With the format this year, it will bring a twist that will be good for the fans."
Regardless of which team he landed on, Newton is thrilled to be surrounded by his real teammates – those that wear Panthers black and blue.
"It's great," Newton said. "We've got Luke, Kalil, Jordan, J.J., Tolbert and Kraken – and a lot of guys that aren't here that deserve to be here."