KAPOLEI, Hawaii – With 31 rushing touchdowns over the past four seasons, it's surprising that Panthers fullback Mike Tolbert is just now making his first appearance in the Pro Bowl.
He doesn't want it to be his last.
"I feel like I should have been here before, but things didn't work out my way," Tolbert said. "Now that I'm here, I'm going to enjoy it all and then work my tail off to get back to this point."
Tolbert, who will play for Team Rice and the Panthers' coaching staff in the game Sunday, has been to Hawaii before, but this trip is going much better. In early 2011, Tolbert and his wife, Schianette, decided to spend their honeymoon in Maui.
"We were there three years ago at the same time as the earthquake and tsunami in Japan, so we got all the high surf and the warnings to move to higher ground," Tolbert said. "We were at a resort that was up in the hills where you took a path down to the beach, so at least we didn't have to move. We just had to stay in the hotel.
"We went to the beach the first day, then the second day all that happened. We couldn't really do much of anything after that. We just chilled, watched TV and calmed down our panicking parents."
Needless to say, this trip has gone smoother.
"I'm loving this, just taking it all in," Tolbert said.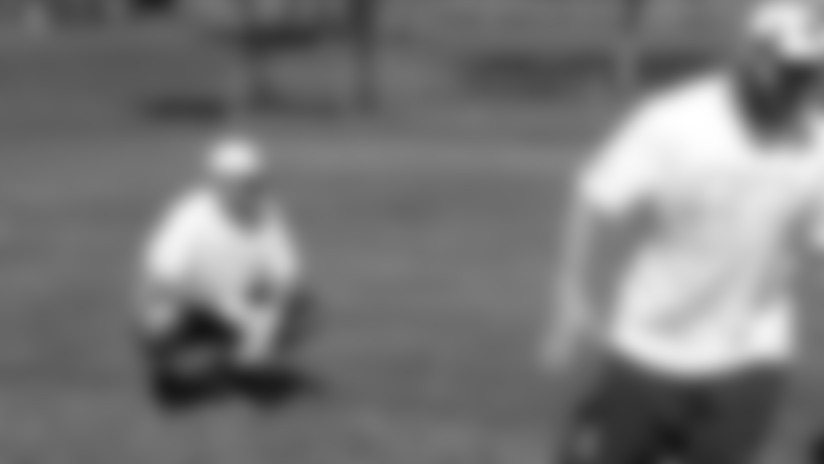 LINE MATES: Tolbert is joined on Team Rice by offensive linemen Ryan Kalil and Jordan Gross, who can now claim a combined seven Pro Bowl appearances. While Kalil was selected to his fourth, his close friend Gross got his third invitation at the last minute when San Francisco 49ers tackle Joe Staley pulled out because of an injury.
"Our families had talked about the possibility of a little getaway to paradise," Kalil said, "and then he ended up here as an alternate, so it worked out. I'm happy he's here."
While Gross is making his first appearance since 2010, Kalil had gone to three consecutive Pro Bowls before a Lisfranc injury five games into the 2012 season landed him on injured reserve. Despite having to deal with significant pain this past season, he looked like his old self.
"When you're winning, all that stuff goes away," Kalil said. "Your body usually feels better when you're winning, and we had a good season."
SPECIAL BONDS: Team Sanders features heavy hitters Cam Newton, Luke Kuechly and Greg Hardy, but the first Panthers representative assigned to the squad was long snapper J.J. Jansen.
"I like to say I was the number one pick," Jansen said.
Jansen and Indianapolis Colts long snapper Matt Overton were the first Pro Bowlers placed on teams, drafted by their respective squads as a "player of need."
Jansen didn't make his first Pro Bowl trip alone. He brought along punter Brad Nortman and wanted to bring kicker Graham Gano.
"We're great friends, and we had a great year together," Jansen said. "We wanted to include Graham as well, but he and his wife are about to have their second child so they weren't able to make it.
"I really believe that part of the reason I'm here is because of their individual success. Brad was fourth in the league in punting, and Graham was number one in kickoffs and a 90 percent field goal kicker. We all did it together, so to be able to share this experience is something important to me."
Jansen is also sharing the experience with his wife and son, as well as his parents. It's not only Jansen's first Pro Bowl but also his first trip to Hawaii.
"My wife came a number of times as a kid but hadn't come back, so she was anxious to bring me," he said. "After 10 years of being together, we finally got the opportunity, and to wrap the Pro Bowl into it makes it a little extra special. It's an experience that we'll remember forever."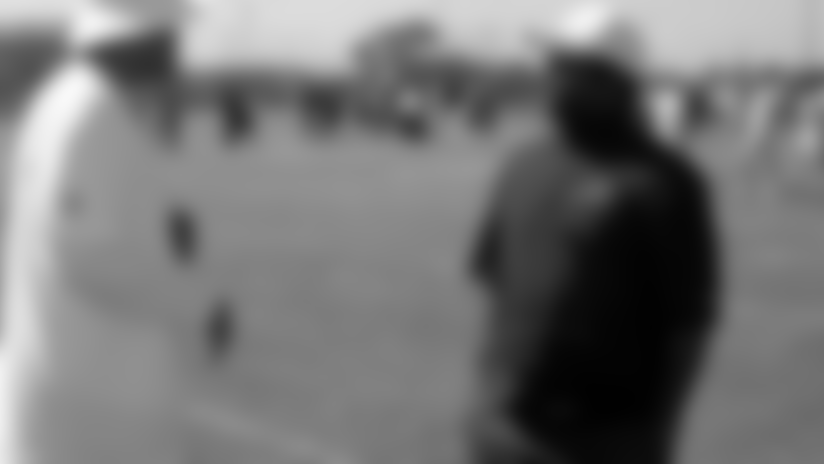 OLD HAT: While the Panthers' seven players in Hawaii could claim six Pro Bowls between them before this one, assistant defensive line coach Sam Mills III had already been seven times. As the son of five-time Pro Bowl linebacker Sam Mills Jr., he got a bit of a head start, first attending as a middle-schooler.
"We always brought the whole family out and enjoyed the city and took in all the activities," Mills said. "I remember chasing guys like Deion (Sanders) and Emmitt Smith to get autographs – with help from my father."
Sanders is here again, of course, as honorary captain of the team that Mills and the Panthers coaching staff will oppose.