CHARLOTTE – The Panthers' search for their new offensive coordinator led them right to the man most familiar with their offense.
Mike Shula, the Panthers' quarterbacks coach the past two seasons, has been promoted to the post.
"After going through the interview process, we feel that Mike's familiarity with our offense and personnel lends itself to the offensive coordinator position," Panthers head coach Ron Rivera said. "He has the experience and knowledge to step in and provide continuity in an area that has been productive over the past two years."
The Panthers retained coaching continuity at a couple of other spots as well, promoting assistant wide receivers coach Ricky Proehl to wide receivers coach and announcing the decision to retain Richard Rodgers as special teams coordinator.
Shula has been at quarterback Cam Newton's side since the Panthers made Newton the first overall pick in the 2011 NFL Draft. With Shula's assistance, Newton set the NFL record for most passing yards over the first two years of his career.
"I am excited about working with our offense in a more expanded role as offensive coordinator," Shula said. "There are a number of pieces in place for a good offense, and our goal is to build on the momentum we had at the end of last season."
Newton accounted for 14 touchdowns against just two interceptions over his final six games to help the Panthers go 5-1 down the stretch. Despite a slow start to the season, the Panthers finished 12th in the NFL in total offense and ranked in the top eight in yards per play, third-down conversion percentage and red zone touchdown efficiency.
The offensive coordinator role is a familiar one to Shula, though it's been awhile. The son of legendary NFL coach Don Shula has 20 years of NFL coaching experience, including a four-year stint as offensive coordinator of the Tampa Bay Buccaneers in the late 1990s.
As a part of Tampa Bay teams built to win with defense, Shula helped quarterback Trent Dilfer make the 1997 Pro Bowl roster. His offenses didn't put up big numbers but did what they were designed to do, as the Buccaneers reached the playoffs twice during his tenure, including an appearance in the NFC Championship at the end of the 1999 season.
In addition to his time with the Panthers and Buccaneers and four years as Jacksonville Jaguars quarterbacks coach before coming to Carolina, Shula coached for the Miami Dolphins and Chicago Bears and was head coach from 2003-06 at the University of Alabama, his alma mater.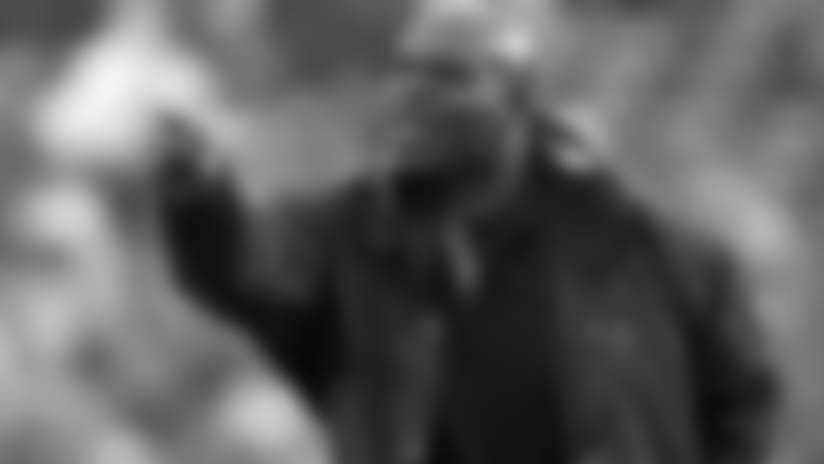 Rodgers, who was promoted from special teams assistant to special teams coordinator before Week 10 of last season, will remain in that role in 2013.
Prior to Rodgers' promotion, the Panthers ranked 31st in punt return average and 25th in opponents' average starting position after kickoffs. With Rodgers in charge, Carolina rose to 14th in punt return average and 11th in opponents' average starting position after kickoffs.
Additionally, rookie return man Joe Adams and rookie punter J.J. Jansen fought through early season struggles and developed more consistency late in their first years. 
"We finished the season well," Rodgers said after the season concluded. "You can always improve, but as a group – punt, kickoff, kickoff return, punt return – we stepped it up. Guys were focused at the end, and we developed a pretty good chemistry."
Rivera took notice of the improvement on special teams and hopes to see it continue under Rodgers' guidance.
"Richard did a great job of stepping in last season and we want to build upon the foundation that he established in the second half of last season," he said.
Proehl, a former Panthers wide receiver, will now serve as the team's wide receivers coach.
Proehl began his coaching career in 2011 as an offensive consultant for the team before serving as an assistant wide receivers coach in 2012.
He will now work as the position coach for a unit led by former teammate Cam Newton, who recorded his seventh 1,000-yard season this year.
"Ricky brings a great technical understanding of the wide receiver position and has good insight on our personnel at the position," Rivera said.  "I have been very impressed with his work over the past two seasons."
---
Senior writer Bryan Strickland and staff writer Max Henson contributed to this report.