CHARLOTTE – Special teams play is often an overlooked phase of football, and not just from the fans' perspective.
Players aren't always excited about lining up to cover a punt, but Panthers players have embraced their roles under special teams coordinator Richard "Rock" Rodgers.
"With Rock's attitude, he gets everybody playing hard and wanting to play special teams," said linebacker Jordan Senn, unofficial coach on the field for the Panthers' special teams units. "Most of the time, guys don't want to be on special teams, especially when they're starting on defense. But he gets guys wanting to play and playing hard."
Aside from a trio of unfortunate bounces on opponent punts that ticked off Panthers players – including one where Senn partially blocked a punt – Carolina's special teams unit have been, well, Rock-solid.
Rodgers, who started out with the Panthers as a special teams assistant last season and then elevated the units upon taking over as coordinator for the final seven games, has done more of the same in 2013.
But he hasn't done it alone, with new special teams assistant Bruce DeHaven – a special teams coordinator for 26 NFL seasons – and a plethora of players led by Senn helping the cause.
"Bruce is great. In all the things that we do, he has a great influence," Rodgers said. "Jordan is always on his game and always understands the opponent and what we're trying to get done. He's a great leader in the room.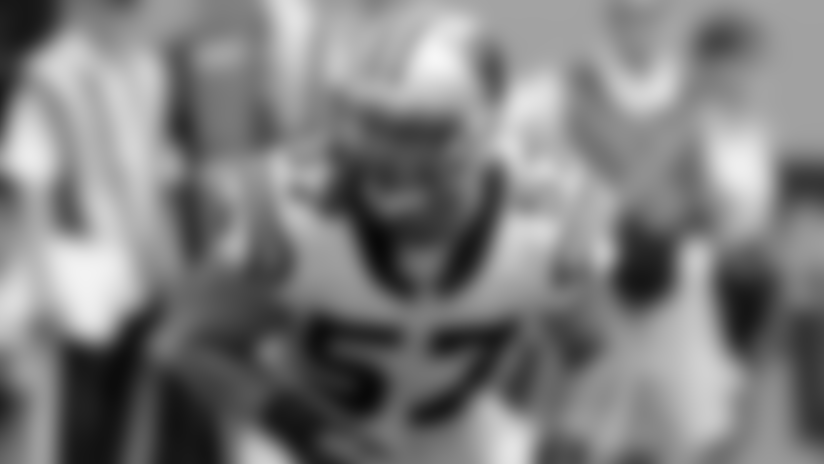 "Not only him, but Chase Blackburn and Mike Tolbert and Colin Jones, all those guys have come together as a pretty tight-knit group. All of them understand. And then having Ted Ginn back there is electric, so it's easy for them to buy in."
Special teams start with the specialists, and they've been special.
Kicker Graham Gano has been putting up Pro Bowl type of numbers all season. He's connected on 16 of 18 field goals – including a team-record six from 50 or more yards - and he leads the NFL with touchbacks on 75.4 percent of his kickoffs.
Punter Brad Nortman set a franchise record for gross punting average last Sunday at Miami, averaging 56.7 yards per punt with a career-long 72-yarder. Nortman entered Week 13 ranked fifth in the NFL in gross punting (47.6) and 11th in net punting (40.3).
Both Gano and Nortman have benefited from another mistake-free season from long snapper J.J. Jansen.
"The kicker, punter and long snapper are doing their job, and that helps the whole thing click," Rodgers said. "Graham being able to put them out of the end zone is making the opponent have to go 80 yards to score. It's a great weapon to have.
"Brad has done a consistent job of putting the ball outside the numbers. That helps our gunners when they cover, and our coverage teams have been pretty good, helped by the positioning of the ball. He's also getting good hang time."
Kickers tend to play a big role in the stretch run of the season, when field position and clutch kicks often spell the difference between winning and losing. But down the stretch, the Panthers also hope to see opposing kickers in distress, perhaps haplessly chasing Ginn on a game-changing return.
"It's a good feeling when you're winning, and they're working hard in practice on execution," Rodgers said. "Our return units want to put the ball in the end zone. That's what we're focused on. We've been right there in certain instances – just a block here, a block there.
"Everybody's motivation right now is that they want to see us put the ball in the end zone. We want success."