CHARLOTTE – Kicker Graham Gano and linebacker Andre Smith count their fathers among their biggest fans.
"I definitely was proud of my father growing up and his military accomplishments," said Gano, whose father served 30 years in the Navy.
Smith's dad served 20 years in the Navy.
"He's a great man," Smith said.
Gano and Smith both grew up in Florida – Gano as a soccer player and Smith as a tuba player. They're now NFL players, and as a part of the league's Salute to Service initiative the Panthers will recognize the sacrifices made by military personnel Sunday when the Buccaneers visit Bank of America Stadium.
Because of his father's career path, Gano was born in Scotland. Mark Gano was stationed there when Graham was born ("But he was deployed when I was born," Gano said). The family moved to Pensacola, Fla., when Gano was in third grade, but before that he lived in Scotland twice as well as in Germany and Newfoundland.
"We lived on a farm in Scotland. That was really neat being around the tractors and equipment and stuff," Gano said. "Germany was where I started playing soccer, started getting pretty competitive with that.
"My dad was a big Cowboys fan. He kind of wanted me to play football growing up, but I never wanted to play. I never had the desire; soccer was my sport. My dream was to play for a national team – the U.S. or Scottish national team – but it ended up working out."
Gano first gave football a chance in ninth grade when a friend told him the team didn't have a kicker.
"I guess I did all right," Gano said.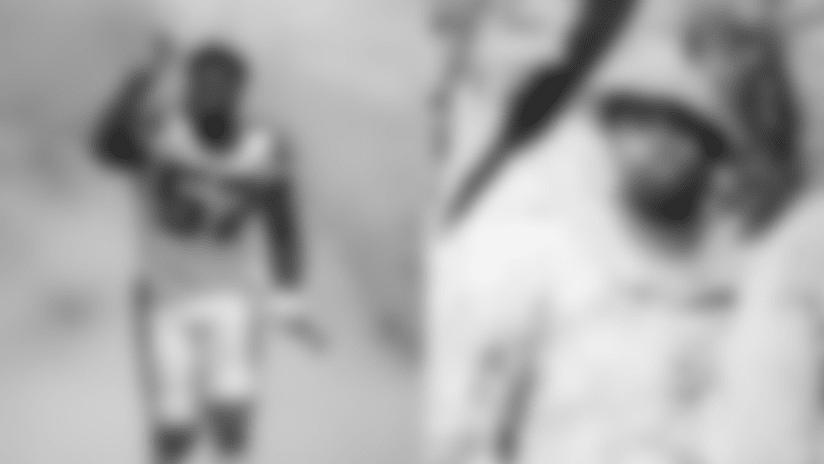 Smith, who grew up in Jacksonville, Fla., fell in love with football in elementary school but didn't play again until ninth grade because his father – also named Andre – couldn't be around to help shuttle his son to practices and games.
"It seemed like he was always deployed," Smith said. "That's why after my fourth-grade year I stopped playing football because he was gone all the time – in Afghanistan, on a boat going to Spain. He was like, 'We don't want your mom to have all this stress' with me and my sisters, so I stopped playing ball."
Instead, Smith played a musical instrument – and played it well.
"In middle school my mom sent me to an art school, and I was in the symphonic band," he said. "I played the tuba – I was actually really good - but I knew what I really wanted to do in my heart."
Once Smith's father was back stateside, Smith spent his halftimes in a locker room rather than performing on the field.
"He's my biggest fan," Smith said of his dad. "I remember in high school, he was in the stands dancing, going crazy. It was like he was one of the cheerleaders. That's my Pops."
The prideful feelings run both ways.
"I definitely admire him," Smith said of his father. "He put himself out there to protect and defend this country and the rights that we have, and he made sacrifices to provide for my family.
"I think the world of him."
Gano's father, too, helped shape his son's world.
"When he would come home, his uniform was always so put together. I learned a lot of discipline growing up – and hard work," Gano said. "As a kid I didn't always like that, but it helped me become the man I am today, and I try to instill some of that in my children."