POSITION REVIEW: Things got off on the wrong foot for special teams when a chance for them to be on the field for a dramatic game-winner went awry in Week 1. But it wasn't an omen of things to come, as the units were consistently good throughout the season. If not for a late-season foot injury, Graham Gano may well have posted his highest field goal percentage since 2013, and the punting pair of Andy Lee and Michael Palardy turned a fear into a nonfactor. Long snapper JJ Jansen went a sixth consecutive season without a notably off-target snap, and the coverage units performed well.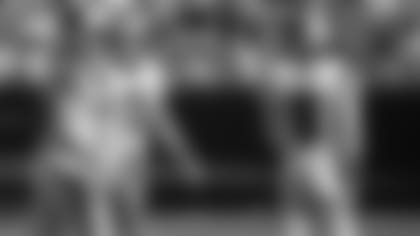 STAT OF SIGNIFICANCE: Field position after changes of possession is a key metric, and the Panthers excelled in that area. Gano ranked third in the league in touchback percentage on kickoffs (and is far and away the league leader from 2013 to present), and the Panthers led the league by allowing just 18.1 yards per kickoff return. Lee ranked in the top 10 in punts inside the 20 before being sidelined by a hamstring injury midseason, but Palardy nearly matched his pace and Carolina collectively finished ninth with 31 such punts.
PLAY OF THE YEAR: Punter was a concern throughout the preseason until the Panthers traded with the Browns for Lee, a three-time Pro Bowler. He introduced himself during the season opener at Denver when he uncorked a 76-yard boomer, a franchise record that netted 75 yards. What made it particularly impressive? There was no roll involved as it was fielded in the air.
TOP OFFSEASON STORYLINE: Gano's season started with a 50-yard miss on the final snap that would have beaten the Broncos, and it ended with a 1-for-4 game on a broken foot, but he was 23-for-26 inside of 45 yards for the season and was one of nine kickers to hit at least 50 percent on his 50-plus-yarders among those to make three or more. Head coach Ron Rivera said he hoped to push Gano by providing competition for him leading up to next season, a challenge that the veteran kicker will embrace.
HOPE FOR 2017: Gano still has one of the stronger legs in the game, as does Lee. The coverage teams really came on under first-year coordinator Thomas McGaughey. Improvement in the return game could propel the Panthers into the upper echelon of special teams units.
View photos of the special teams units during the 2016 season.