Military Outreach | Carolina Panthers - Panthers.com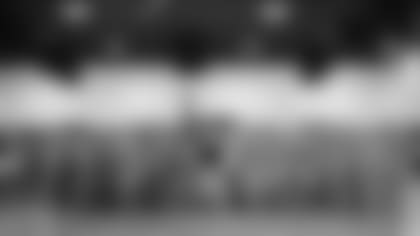 Military Base Visits
The Panthers and USO-NC organize annual visits to military bases across the Carolinas. Coaches, players, TopCats and Sir Purr participate in visits, interacting with troops for special recognition and shared experiences.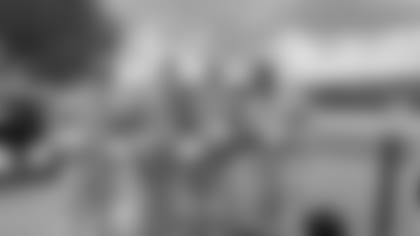 Military Training Camp Visits
The Panthers and USO-NC work directly with military bases in the Carolinas to recognize and thank military personnel for their service with an exclusive experience at the team's training camp each summer at Wofford College in Spartanburg, S.C.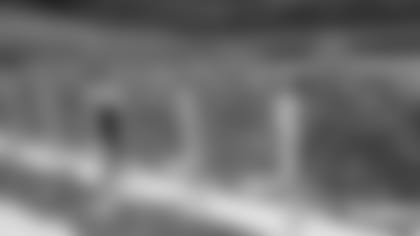 Row of Honor
The Row of Honor is a distinctive row of eight seats in Bank of America Stadium that is reserved for and recognizes active duty service personnel and veterans. Each seat features the official emblem of all five U.S. Military service branches.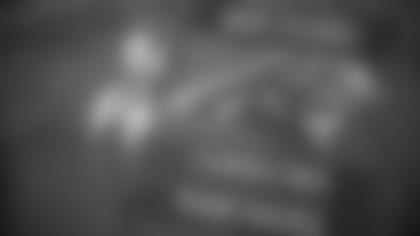 Salute to Service
The NFL and the Panthers continue their long history of honoring veterans and active duty members of the military with their annual Salute to Service campaign. The campaign is designed to unify and elevate the extensive military appreciation work of the NFL and its clubs.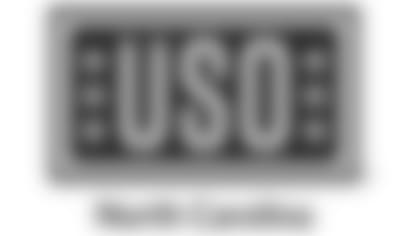 USO of North Carolina
The USO of NC and the Panthers work together year-round to connect our military service members to family, home and country. From organizing team visits to military installations, to honoring our service members on the field and even hosting team building events, the USO of NC assists with all military outreach efforts.