SPARTANBURG – Well, that was the hottest practice of camp. By far.
The heat index started out around 110 and topped out at 115.5. Head athletic trainer Ryan Vermillion said the highest number he's ever seen at training camp is 120. So yeah, a pretty steamy Sunday afternoon.
"I thought they came out and did some good things, but it got a little sloppy at the end. I could tell the heat was wearing on them," head coach Ron Rivera said. "Just got to be careful, make sure everybody's hydrated up, eating properly and getting their rest and we should be fine for tomorrow."
--Defensive tackle Kawann Short exited the session early, but it wasn't heat-related. Rivera said he was kicked in the shin and held out as a result. Safety Damian Parms also left practice early with a leg issue. Guard Trai Turner briefly left practice but returned to action.
--Tight end Ian Thomas, who picked up a rib injury in the preseason opener, did not practice. Neither did center Tyler Larsen or cornerback Kevon Seymour. Rookie running back Jordan Scarlett remains out, but he appears close to returning.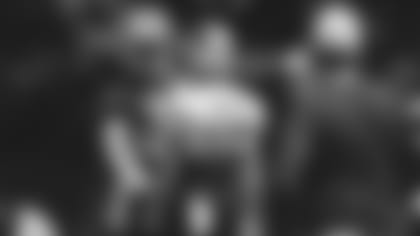 --Funny interaction between quarterback Cam Newton and wide receiver Chris Hogan as individuals were wrapping up and the players realized the heat was no joke.
"How much juice you got today, 1?" Hogan asked Newton.
"Haha!" Newton said. "Oh, I needed that Hogie. I needed that."
This exchange even prompted former Panthers quarterback Derek Anderson to weigh in on Twitter.
--The play of the day came courtesy of the Newton-to-Samuel connection. Newton dropped a deep ball over cornerback James Bradberry and into the bread basket for Samuel, who was streaking down the sideline. "Happy birthday Curtis!" yelled a fan. The third-year wideout turned 23 Sunday.
--Nickel cornerback Corn Elder was real active throughout the practice. Elder was constantly around the ball applying tight coverage. Safety Tre Boston's unmistakable "YEAH, CORN!" cheer was heard several times. Unfortunately, Elder's best play could have been better. He beautifully jumped a pass from Kyle Allen to the sideline, but failed to hang on for the interception.
--Rookie Brian Burns may not be the only Panther with superhero-inspired sack celebrations. Defensive end Mario Addison was seen working with defensive tackle Gerald McCoy on a dance that pays homage to the Joker from Batman. Stay tuned.
--The offense had a tough time getting in rhythm during red zone periods, hence Rivera's "sloppy" description. The defense was in lock down mode and Newton struggled to find anyone open. On one rep, he just held the ball to the whistle with no options available. The defense enjoyed that.
--DJ Moore's mom was in attendance, and she got her son's attention to ask him a very important question. "Why Cam got to call you by your whole name?" she asked. Denniston simply shrugged.
Photos from the 12th practice of training camp on a muggy Sunday afternoon.