SPARTANBURG – After the hottest practice of camp Sunday afternoon, the Panthers were back in full pads for an overcast Monday morning.
Linebacker Luke Kuechly and cornerback Donte Jackson both got some extended work in team periods (they had been limited the past couple days) and quarterback Cam Newton was a full participant. While we're on the topic of Newton, here's what head coach Ron Rivera said about the plan for Thursday's preseason opener at Chicago. He did say all four quarterbacks "should" play.
"We're going to talk about that tonight – what exactly that plan is," Rivera said. "Again, we do have a very specific plan. It's all based on how many days of rest we want to give him, and as we go forward, we're going to cut back on some things." 
There was a brief little scare when Brian Burns exited team drills with a limp, but the rookie edge rusher eventually got back out there after having his lower left leg iced and then wrapped.
After practice, Rivera talked up the first-round pick.
"He's picking up what we do," Rivera said. "I think we can start off with a really good rotation. It may only be a three-man rotation right now because he's really separated himself from all the other young outside 'backers. It's been a lot of fun to watch his development and he's done a solid job."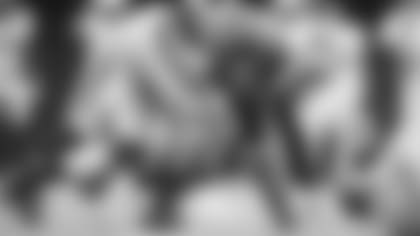 --Vet days for wide receiver Jarius Wright and edge rushers Mario Addison and Bruce Irvin. Cornerback Kevon Seymour, center Tyler Larsen, safety Rashaan Gaulden and running back Jordan Scarlett remain sidelined with injuries. Marquis Haynes and Efe Obada were absent.
--Greg Olsen singing "Timber" by Pitbull ft. Ke$ha is as amazing as it sounds. Also cool, listening to Olsen talk to defensive coordinator Eric Washington about releasing off the line and the tricks he uses to gain a little more separation.
--The first two-minute drill of the day nearly ended with a takeaway for the defense, but cornerback James Bradberry couldn't hang on against the sideline. Newton and the offense took advantage, getting to the 9-yard line with nine seconds on the clock. That's when Newton fired a strike to Olsen for the touchdown over the middle.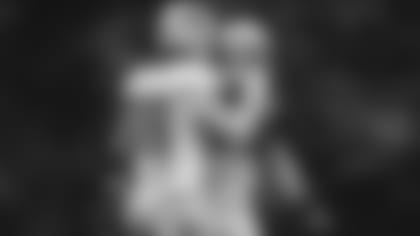 --Nickel corner Javien Elliott flashed again Monday. He stepped in front of Newton's pass to wide receiver Chris Hogan for an interception in the red zone. Competition for playing time at nickel is wide open, and Elliott is making his case.
--High level play all around from the second-teamers later in the red zone period. Quarterback Will Grier tossed a rope to the back of the end zone for wide receiver Jaydon Mickens and safety Colin Jones was right on top of it. But there was enough heat on the ball to get it by Jones, and Mickens was able to bring it in while getting both feet tapped down in the end zone.
--During a move-the-ball drill, Newton tried to connect with Olsen over the middle, but the pass was just out of reach. The ball -went off Olsen's hand and right to cornerback Donte Jackson for the interception. After the drill was over, Newton hugged Olsen and apologized for putting him in a tough spot.
--Defensive linemen don't get many chances at interceptions. Bryan Cox Jr. had a golden one against Grier after dropping into coverage, but his hands failed him. "Need to do more of those ball drills," he said.
--Just noticed that long snapper J.J. Jansen and punter Michael Palardy take part in the kickoff coverage drill. Both charge down the field with other special teamers. The more you can do, right? "You see that speed off the back side?" Palardy said. Speaking of kickoff return, here's the list of guys fielding kicks: Cameron Artis-Payne, Terry Godwin, Rashad Ross, Damion Jeanpiere and Mickens.
--Veteran wide receiver Torrey Smith pulled off a ridiculous catch during a team period late in practice. Incredible concentration. Check it out.
--Allen sure throws a pretty deep ball. He dropped a dime to wide receiver Andre Levrone down the middle of the field. Couldn't have put it in a better spot.
--Things got a little chippy between Hogan and safety Eric Reid when they squared off. Then Newton, sensing the heightened intensity, went right to Hogan on a slant – one of his better throws of the day – and yelled in celebration. 
--Rivera was none too pleased with how practice ended. A bunch of linemen got tangled up on the final play and that led to a skirmish after the whistle blew. Cox Jr. feeling like the defense was outnumbered jumped into the fray and things got a little out of control for a moment. Once the dust settled, Rivera voiced his displeasure.
Later, guard Greg Van Roten made his way into the lunch room blasting the song, "Why can't we be friends?" so it appears we're all good.
Photos from the 10th practice of training camp at Wofford College.