There are so many eye-popping stats from Sunday that the longer you look at them, the harder it is to believe the Panthers lost.
There's the team-record 237 scrimmage yards for Christian McCaffrey, and numbers like this from Cam Newton:
He began the day with 14 straight completions, the best-ever start for a Panthers quarterback.
He finished 25-for-30 for 256 yards with two touchdowns and a 110.6 passer rating, extending his franchise record stretch to six straight games with a rating in the 100s and tying for the NFL's fourth-longest such streak since 2008.
But as Newton reminded, "The most important statistic in all of sports is winning and losing."
And the number that matters most right now is three, as in consecutive losses for a team that was flying high at 6-2 a mere 21 days ago. The Panthers have come crashing back to earth since, getting blown out in Pittsburgh and losing a winnable game at Detroit before they were unable to land the knockout blow in a punch/counterpunch affair against the Seahawks.
"We've just got to look ourselves in the mirror, understand what we aren't, and fix it," Newton said.
"We did a lot of good things today, but it wasn't good enough. We show a lot of flashes, but at the same time, we miss a lot of layups. We just have to shore it up (because) when we click, it's a thing of beauty."
Newton certainly did enough to win the game, but one of those failed trips came when he curiously threw into coverage for backup tight end Chris Manhertz, a ball that was tipped and picked by safety Bradley McDougald.
"I take it personal that here we are," Newton said. "Three weeks ago, if someone would have said that this is what was going to happen, I would have slapped them. But things happen and nobody is going to feel sorry for us. We're just opening up a lot of hope for other teams."
2) Wilson Escapes – Again
So now the Panthers and Seahawks are each 6-5, with Seattle holding what could be a vital tiebreaker.
Of course, we should've expected what we got Sunday – a tight game between two evenly matched teams and a quarterback on the other side that just … won't … die.
"I mean, that's classic Russell," safety Eric Reid said of Russell Wilson's key scramble and 43-yard strike to Tyler Lockett on 3rd-and-5 that set up Seattle's game-winning field goal.
"You get the pressure that you want, somebody gets free but he escapes and a bad play turns into a huge play for them."
That came after the Seahawks' previous drive when Wilson hit David Moore for a 35-yard touchdown on fourth-and-3 to tie things up at 27. Head coach Pete Carroll admitted they "went after the new guy" in cornerback Corn Elder on the play, but Wilson claimed, "Not necessarily; just read it out. I saw him going down the sideline and I gave him a chance to make a play."
And that came two drives after Wilson dialed up a 54-yarder to Moore, who fooled cornerback James Bradberry on third-and-12.
"I was expecting the ball out quick; it didn't. Got caught sitting at the sticks, ran a nine route and got by me," Bradberry admitted.
"Receiver just got on my toes because I was sitting at the sticks cause it was third-and-however it was."
The Panthers did a solid job on Wilson early, limiting him to 7-for-12 with 121 yards and no scores in the first half. But he shined in the second, going 15-for-19 for 218 yards and two touchdowns. Wilson was sacked just twice, and those were by Bradberry and linebacker Shaq Thompson.
"He bought time and made good decisions and his receivers caught the ball," defensive tackle Kawann Short said. "As a defensive lineman, we've got to get back there, we've got to get back there, get in his face, move him off the pocket and create turnovers. You've got to get him to make mistakes and capitalize off them. I feel like we didn't take charge of that."
As a result, Wilson is now 6-2 all-time against the Panthers with three fourth-quarter comebacks in Charlotte.
Elder was in the game in a big spot because Donte Jackson was lost after just one play.
"Took a helmet straight to my quad," the rookie corner explained.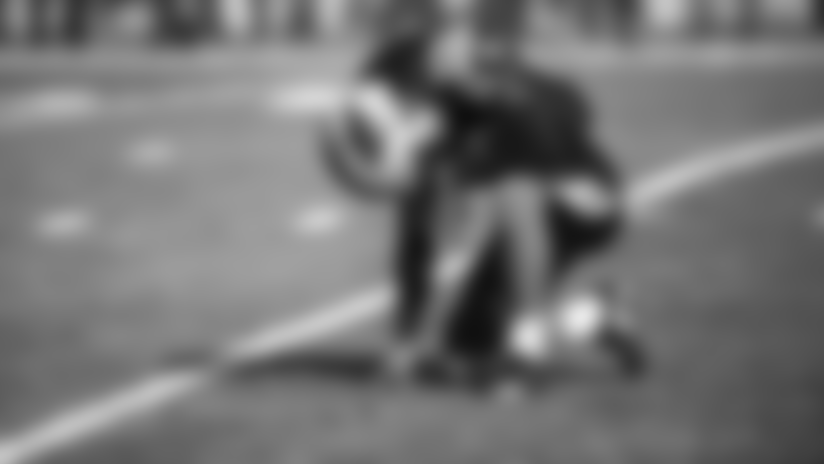 Jackson was injured when he teamed with linebacker Luke Kuechly to bring down Lockett on a jet sweep. Jackson tried to walk it off before attempting to ride it off on the exercise bike and even asked an athletic trainer to stretch him out.
"I was on the sideline trying to keep it warm, keep moving, but it didn't give," Jackson said. "It still was hurting. Felt like the same as it started so just had to call it quits."
And the Seahawks took advantage.
"It was pretty huge cause according to the game plan, we had him following Lockett and I was following whoever's on the other side," Bradberry said. "Donte's a hell of a player and we missed him out on the field."
Before Elder answered reporters' questions afterward, Jackson walked over to his fellow cornerback, put his arm on Elder's shoulder and said:
"'Just keep your head up, man. It be like that - long days. I've had them, Primetime (Deion Sanders) had them, Patrick Peterson had them, Champ Bailey had them.' Even though I'm the rookie, it's always good giving advice even to people that are older than you."
Nice coaching from a guy who turned 23 earlier this month. But as Sunday proved, the Panthers are better served if Jackson is on the field and not watching the second half from the training room.
"That s--- was frustrating," Jackson said. "Frustrating."
Before Sunday, the Panthers allowed an average of 133.5 rushing yards in their four losses. In their six wins, they held teams to 75.2 rushing yards.
So if I told you the Seahawks, who had averaged 175.6 yards on the ground since Week 3, were held to 75 yards you'd think the Panthers would …
Yeah, so much for some stats.
"You win some battles, but you've got to win the game," said Kuechly, who totaled a game-high 12 tackles. "We did some good things, but unfortunately it wasn't enough to win."
And these numbers are glaring and hard to argue against:
In their six wins, the Panthers have forced 14 turnovers. In their five losses, they have just one takeaway – a Jackson interception against Atlanta in Week 2. He's also the last guy to force a turnover for Carolina's defense. It's been three games – and a span of 183:45 – since Jackson picked off Ryan Fitzpatrick to seal the Week 9 win over Tampa Bay.
Twice on Sunday, the Panthers came close to snapping that slump. But running back Chris Carson's second-quarter fumble went out of bounds and another by Carson in the fourth was reversed by replay.
"You get the ball out, it's a momentum shifter," Kuechly said. "We had a couple opportunities on fourth down to get stops and that would've pretty much been a turnover. The opportunities are there, we've just got to continue to work and try to get them out."
It looked like Graham Gano had recovered nicely from a week ago in Detroit when he missed a field goal and extra point.
Gano hit all three of his extra points and a pair of field goals before he jogged on to attempt a go-ahead 52-yarder with 1:45 to go. But that sailed wide right, snapping his streak of 41 straight makes at Bank of America Stadium.
"(My confidence) is super high, that's why this is frustrating," said Gano, who until last week was the hottest kicker in the league and who had made all three of his tries from 50-plus yards this season.
"I've got the leg to make those kicks, that's what's really a tough one to swallow. They've got the faith in me to kick them from far, so I've got to go out there and make them."
But a closer look at the split second before the kick revealed a problem – a slight one – but one that could have affected such a mechanical and mental part of the game.
"I didn't spin it and get it around all the way," holder Michael Palardy admitted.
"Having been a kicker, when you see laces a little bit, it kind of messes with you mentally. I know he's going to say he still has to make the kick, but he's got two guys in front of him that he's depending on to do their job and I'm kind of disappointed in myself that I didn't put him in the best position to make his kick."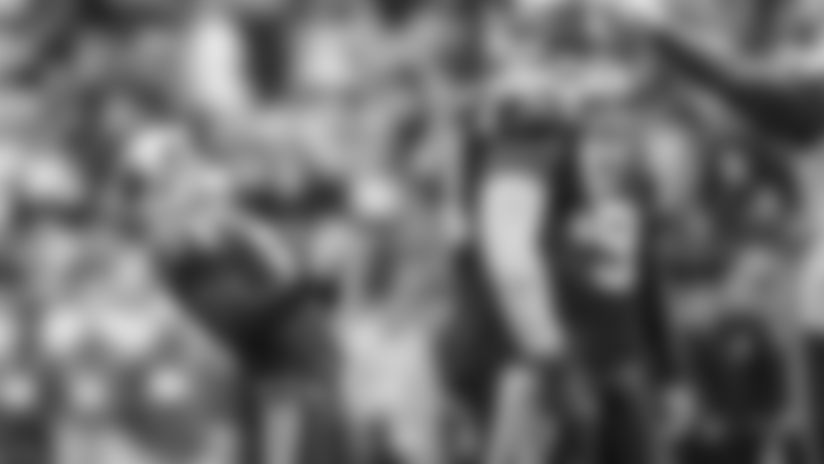 "Because of the way the laces were, they were a little sideways, I think more towards me. It kind of came out a little bit wobbly because of that," Palardy said. "I thought it had a chance to maybe wobble and kind of turn back in.
"Graham shouldn't take responsibility for it. I think guys like myself need to take responsibility for that and do a better job next time in making sure he feels comfortable out there because he's a dang good kicker, one of the best I've ever seen, if not the best. It's our responsibility that he feels comfortable going out there."
Now for the positive thinking portion of this 6-pack.
Torrey Smith has been here before. Sorta.
Before the Ravens won the Super Bowl in 2012, they sputtered and struggled through a three-game losing streak from early-to-mid December.
"It was kind of rough. There was a blowout loss mixed in there somewhere," Smith recalled. "You've got to turn around and scrap. There's only one way to do it.
"You can't tell me it's over till we don't have a chance. It sucks that as of today we don't control our own destiny in a lot of ways, but we still have five weeks. If you ask me, I believe we're going to win out and get to where we want to be."
A lovely thought, but for a team that's reeling, winning five straight seems a bit aggressive.
"I told you guys last week we have to worry about one game, and we haven't won one game in three weeks," tight end Greg Olsen said. "Forget about five; we've got to win one."
Especially on the road, where the Panthers haven't been very good this year. Now they have to save their season with a two-game trip beginning next week in Tampa Bay, where they've won four of their past five meetings.
"Everybody who is looking at the calendar and saying, 'We can beat this team. We can beat that team,'" Newton said, "We need one win and we can start with that.
"We have a lot of capabilities and a lot of potential, but I've said it before, potential has never did us nothing."