CHARLOTTE — Panthers defensive tackle Derrick Brown has always been talented. You don't get chosen in the top 10 of the draft if you're not.
But there's a difference in Brown this season, one his teammates and coaches can see — and one he can feel.
His one-handed interception against the Saints was one thing, but all the little things he's done along the way this year make it clear he's taken a step in his third season and is becoming the player they were expecting.
"I think personally, I did," Brown replied, when asked if he felt the burden of expectation that comes with his entrance to the league. "I think the last two years, I let some of that stuff get in my head. But I'm in a situation now where I'm doing what's best for this team and doing what the coaches ask me to at the level I'm expected to play out here.
"I'm not worried about anything else. Just the biggest thing for me this year was being able to clear my mind. I've been trying to figure it out for the last two years."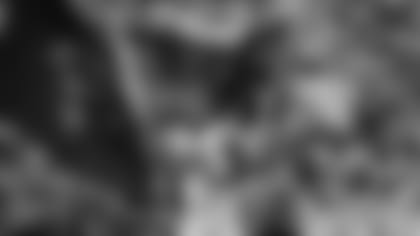 It takes time, and sometimes it takes a wake-up call.
Panthers linebacker Shaq Thompson will rave about Brown, but he also thought back to his own rookie year to remember what it was like to be humbled.
Thompson can go into detail about a blitz assignment he missed in a post-bye Week 6 game at Seattle his rookie year. The Panthers were flying, in the middle of the fifth of what would be 14 straight wins that year. But he made a mistake, and he was playing alongside Luke Kuechly and Thomas Davis, so the standard was set. So when then-defensive coordinator Sean McDermott lit into him, it opened his eyes.
"It took me four games," Thompson said with a laugh when asked about his moment. "I remember when we went to Seattle, and I messed up this blitz, and McDermott told me, 'If you keep messing this up, I'm going to bench your ass.' That's when things clicked for me, and I realized it was serious, and treated it like a business, and went from there. That's when I grew up."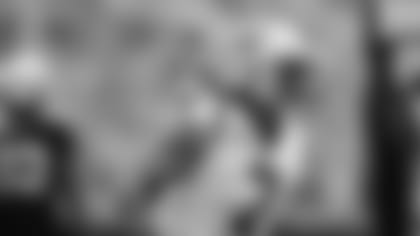 When you're a first-round pick, you're used to only being praised. You're used to positive feedback. You never really expect to hear the yelling. But it can also be the most important thing for your career.
"It's a bad and good thing," Thompson said. "The bad news is I'm messing up; I need to get my stuff together. The good thing is, I need to get my stuff together. I need to pick this up and be a professional. I need to understand the defense; I need to understand formations, routes, runs.
"It helped my career out a lot."
Last year's Washington game was not a highlight for Brown, and it led to his being benched the following week at Miami. And not only did he lose his spot in the starting lineup, but he also lost his good seat on the team plane, the kind of reminder that elite status can be stripped away, and that you have to earn upgrades.
But it's not like he didn't realize it. He knew he wasn't playing to his own expectations, which led to an uncomfortable but needed conversation with head coach Matt Rhule.
"It's not always popular in our society," Rhule said. "I talked to the media after that game. It wasn't a very good game. Derrick came in and met me in my locker room afterward. Sometimes in life, people need to take a break. Catch their breath and come back. Derrick's an outstanding worker. Great man. Great husband and father. He's good at everything he does.
"He has figured out who he is as a player. He's not trying to be somebody else. He's a big, powerful, physical, push-the-pocket, get off and dominate the As and Bs player. He's found pass-rush moves that suit his style. Because he's unique. Sometimes you try to be somebody else. You know what? You're unique. He's playing great football."
For Rhule, the fact Brown sought out the input spoke to his recognition that something needed to change.
"He talked. He came to see me. I didn't say, 'hey, come see me,'" Rhule recalled. "I'm talking about in my office in the locker room after the game. He was like, 'Hey, these other things don't matter. I'm going to get myself going in the right direction.'
"That's why he's so successful. . . . Sometimes guys are doing well, but you want more for them. You're pushing them to get to this level. Not just stay at this level. Now he's seeing where he's at. I'm telling you. He can be way better."
Brown realizes that too. And that's why he's doing tangible things during and after practice, while still making sure to draw the line and focus on what's important at home. The 24-year-old Brown has a couple of kids now, and said something as small as putting his phone on the countertop when he walks in the door makes a huge difference for him this season.
"Obviously, I spend less time on my phone and more time in the now, and in the world," Brown said. "Just to be honest, I got a wife and two awesome kids at home. So when I get home, the phone goes down, and it doesn't matter if I had a bad game or good game, or a good practice or a bad practice, I'm daddy when I get home at the end of the day. That's my most important job."
And that kind of perspective has applications at work, as well.
Brown said his improvement this year is based on a concept that's simple — but not easy to execute.
"For me, it's just focusing," Brown said. "Just in every aspect. Play, practicing, all the little things you have to do during the season to have the execution we want.
I think every year that you play, the game gets slower. A lot of times, we say what if, but you've just got to play. It's not easy, or everyone will do it. We just have to do, when you do.
"Just going out and playing on Sunday with a clear mind. I make mistakes like the next man, but at the same time, I'm focused on the game, focused on the game plan and having the execution which we need for the defense."
And it's showing up on game days.
In addition to the interception against the Saints, he has tipped four passes this season, affecting passing plays from the inside out. Again, the interception was a highlight-reel play, but defensive end Henry Anderson pointed out that in that same game, he nearly made another one-handed grab around an offensive lineman. But yeah, that interception. People his size aren't supposed to be able to do things like that.
"The pick he had was pretty crazy," Anderson said with a nod.
And if you get Thompson wound up on what he's doing to impact games, you better have plenty of space in your notebook.
"He's just playing with a lot of confidence. This is the Derrick we've seen, and the one the staff drafted from Auburn," Thompson said. "He's out there making plays. Even when he's not making the tackle, he's making plays. He's creating plays for other people to make plays. He's getting off the ball. He's firing. He's using his hands. He's not running laterally. He's running vertically. He's shutting the run game off, shutting the bounces off, the cutbacks. He's allowing us linebackers to play fast and play downhill and keeping us free."
Especially when you consider there was a point less than a year ago when he was taken out of the starting lineup, when he wasn't doing it to the level they or he anticipated.
Other people realized the potential. But it may have taken a moment for him to realize it or realize how to get there.
"I told Derrick to just be himself. Don't overthink nothing. Just have confidence," Thompson said. "I think a lot of guys, not just Derrick, get down on themselves when they make a bad play. In this league, you've got to have confidence, if you don't have confidence, it's over for you.
"Derrick's been playing with a lot of confidence this year, he's been playing his ass off for us. He's making a lot of plays."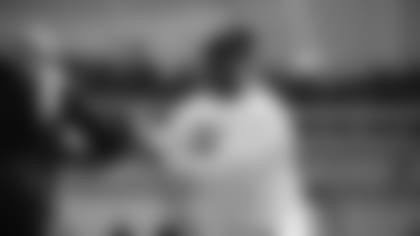 Thompson said he sought out Brown recently just to make sure he knew that. Thompson's one of the father figures of the locker room anyway, but he specifically went to Brown to tell him: "I was proud of him."
And as a guy who knows the expectations that come with having the words "first-round pick" hung next to your name, Thompson knows better than most that it takes more than just the bright lights of draft night or a bigger paycheck to establish yourself within a team.
"Oh, for sure, there's just a lot they expect from you," Thompson said. "They understand he's young, but there's a lot expected from you and a lot of stuff you've got to do. But you have to remember that it's just football, and have that confidence.
"This is just the start of his game. It's just focus. His confidence level is through the roof. That's the biggest thing, from college to NFL, is the confidence level. Most people don't think they belong here; Derrick is realizing he belongs here, belongs in this league. He's a big strong man. Offensive linemen have issues blocking him.
"And he's finally figuring that out."