The 27-year-old safety carries a reserved, mature presence in the locker room and on the sidelines. But in a relatively young room of defensive backs, Woods plays a much louder role on the field – with his deeds as well as his words.
Coaches and teammates consistently praise Woods as an effective communicator for the Panthers' defense, with his abilities rooted in a high football IQ and five years of experience.
Second-year cornerback Jaycee Horn has the bearing of a much older player, but he understands how important it is having a guy like Woods around. The son of an NFL wide receiver, Horn has already commanded the kind of locker room respect a veteran might possess. But he's also one of the first to admit how a week of preparation could become clouded by the pageantry and electricity of a game atmosphere.
That's one of the places where Woods' leadership comes in.
"All week, coach may have been telling us, 'When we get in this formation, you're going to get this play,' but in the game, you know how loud it is," Horn said. "You've got all the pregame and introductions. By the time you get in the game, you won't even be thinking about it.
"(Woods) is just that constant, like a coach on the field almost. A voice of reason to tell you, 'Hey, look out for this.' And you're like, 'Oh, this is the formation we've been talking about all week.' Then, when the play comes, you play it."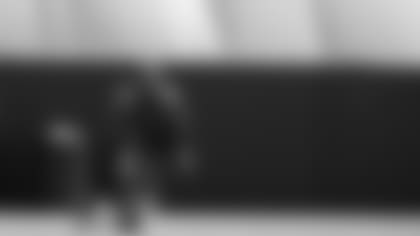 Horn said that Woods keeps the defense alert ahead of the snap, predicting what may come of an offense's formation and communicating it across the group.
"Sometimes he just adds in his own wrinkle in the plays," Horn said. "You've got no choice but to trust him because you know that he knows the playbook inside and out. He's just a good guy to have that every corner would want to play with. He makes your job so much easier."
Woods' awareness has shown up in the stat sheet, as he led the Panthers in tackles in Weeks 1 and 2 and stands second on the team this season with 29 total tackles, behind only linebacker Frankie Luvu.
With fellow safety Jeremy Chinn on IR, sidelined for a minimum of four weeks with a hamstring injury, Woods has become even more critical in the Panthers' secondary.
Woods didn't practice on Wednesday as he's day-to-day with a hamstring injury of his own, but head coach Matt Rhule is hopeful he'll be ready to go against the San Francisco 49ers. That would certainly help, because Woods' impact is hard to replicate.
"The communication really starts with Xavier," Rhule said. "He's brought a lot to our defense in terms of his ability to communicate. I think you've seen everyone else on the defense really start to communicate at a higher level because of Xavier. (Having) him playing would be big for us this week. …
"A lot of guys speak, and they don't speak with a lot of confidence; they speak like (they) suggest the calls. He does it, and he does it until people communicate. He's definitive. He gets everybody on the same page." 
CJ Henderson, a third-year corner in the Panthers' young secondary, said he has learned from Woods' experience, study habits, and thought processes on the field. 
Woods' most impactful piece of advice has helped Henderson grow in his second year on Carolina's roster. 
"Play free," Henderson said. "The way he studies and prepares, it helps us all in the room. We all just feed off that." 
Cornerback Donte Jackson is a self-admitted lively presence on and off the field, and he has noticed how Woods transforms from his subtle demeanor in the locker room to a vocal leader between the sidelines.
"When you get on the field, it's like a whole different person," Jackson said. "He's going to talk, make sure everybody's right. He's going to be the loudest person out there, just putting guys in position and just orchestrating the defense."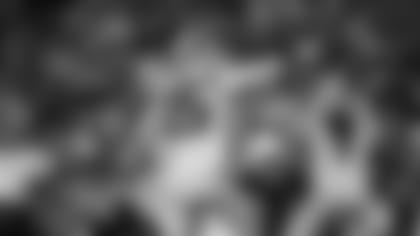 Jackson, who played at LSU from 2015-2017, said he knew all about Woods back when he played at Louisiana Tech. Jackson also saw how much Woods affected the defense when he played in Dallas and Minnesota before landing at Carolina this season.
"He's just always a step ahead of the play," Jackson said. "He anticipates a lot. As a corner, I know it's always a plus having a safety back there who's always a step ahead of the offense."
While Woods' pre-snap reads and communication have impacted the Panthers' defense, he has made himself known during plays just as much. Horn felt how much value Woods brought firsthand in his first defensive series this season.
Early in the first quarter of the Panthers' Week 1 matchup against Cleveland, Horn slipped while covering Browns wideout Amari Cooper on third down in Panthers territory. Cooper ran open with the ball heading toward him past the 15-yard line, but Woods swooped over to break up the pass before what could've ended up an easy touchdown for Cleveland.
Horn said he pointed to Woods after the play, thinking: "Thank God."
"I remember just jogging after the play; the play seemed like it took so long because Cooper was wide open. I saw (Woods) just flash by and break it up," Horn said. "And I'm like, 'Man, X always comes to save the day.' That's just a play I'll always remember, just kind of sums up the way he plays football."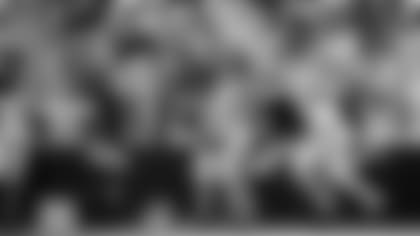 A playmaker and student of the game, Woods has earned a special nickname from Jackson, befitting his status among a group of talented youngsters.
"That's Professor X," Jackson said. "Just really one of the smartest players I've ever played with. Being a corner, you always need a safety that can make you right. When you don't know what's going on sometimes, when it's going fast, (he) puts you in the right situation."