CHARLOTTE – Ikem Ekwonu made an intentional effort to represent his Nigerian heritage as soon as he entered the NFL.
Ekwonu's draft night outfit featured the green-and-white stripes of the Nigerian flag, representing the country both of his parents are from. Now, he's getting another chance to show off the flag on the field.
In Weeks 4 and 5 of this season, players across the league are representing their roots with an international flag decal on their helmets. 
"My NFL journey began leading all the way back to the draft, and I want to do everything I can to rep my country, rep my heritage," Ekwonu said. "(The helmet decal initiative) is something I feel would be great to show off my culture a little bit more."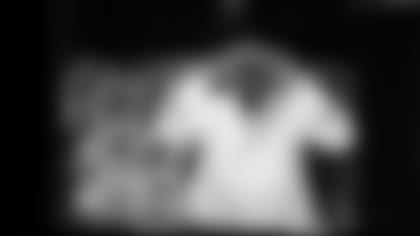 Ekwonu and four of his Carolina teammates ran into Bank of America Stadium last Sunday with helmets donning both the United States flag and a flag representing their heritage. 
More than 200 players and personnel across the league are participating in the NFL's international helmet decal initiative, representing over 50 countries. 
Players, coaches, and executives who either have a parent or grandparent born in another country or lived in another country for at least two years can wear their nation's flag alongside the U.S. flag in Weeks 4 and 5 of the season.
Five players, six coaches, and two team executives from the Panthers signed up to participate: Ekwonu (Nigeria), Chuba Hubbard (Canada), Frankie Luvu (American Samoa), Eddy Piñeiro (Cuba and Nicaragua), and DJ Moore (Jamaica).
The list also includes eight Panthers executives and coaches: vice president of football administration Samir Suleiman (Argentina), chief athlete experience officer Annelie Schmittel (Germany), defensive coordinator Phil Snow (Spain), assistant head coach Al Holcomb (Panama), chief of staff Matthew "Los" Delgado (Mexico), head strength and conditioning coach Jeremy Scott (Ireland), director of human performance Andrew Althoff (Germany), and strength and conditioning assistant Thomas Barbeau (Canada).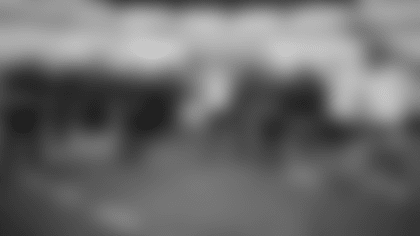 "I feel like football is an aggressive sport, and you need to get that energy out of you. Get them butterflies out of you and get ready to go," Luvu said during OTAs. 
Luvu learned it from his coach at Tafuna High School, the late Atonio "King" Tupuola. The Tafuna Warriors became known for the chant. 
"'King,' he was very high on the Siva Tau," Luvu said. "It brought the team together; he was the tone-setter for the guys. He passed it down. When it was that time, he took it very seriously, because it got the guys locked in."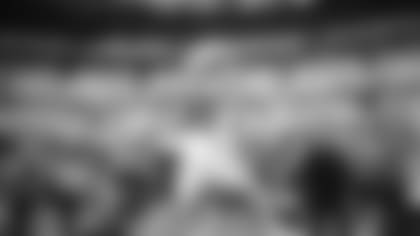 Hubbard is a native of Canada, growing up in Edmonton and Sherwood Park, Alberta, in the western part of the country. He graduated from Bev Facey Community High School in Sherwood Park before playing college football in the U.S. at Oklahoma State. Moore's father is from Jamaica.
Piñeiro's father immigrated to the U.S. from Cuba in his childhood, coming over on the Mariel boatlift in 1980. His mother emigrated from Nicaragua when she was a teenager. Piñeiro, part of the first generation of his family to be born in the U.S., is the first football player of Nicaraguan descent to play in the NFL.
Nicaragua's ambassador to the United Kingdom presented Piñeiro with a glass sculpture as a gift when Piñeiro played for the Bears in a 2019 game held in London. 
Piñeiro is the only Panther who will wear two different flags across the two-week initiative, representing Cuba in Week 4 against the Cardinals and Nicaragua in Week 5 against the 49ers.
"All of my mom's friends, they're proud of me, and everybody back home in Nicaragua, some cousins that I have, they're all super proud of me," Piñeiro said. "I hope (people from Nicaragua) use me as a motivation that they can do it as well. Just because you're from Nicaragua, (that) doesn't mean you're never going to play anywhere and can never be a professional athlete. I just use it as motivation."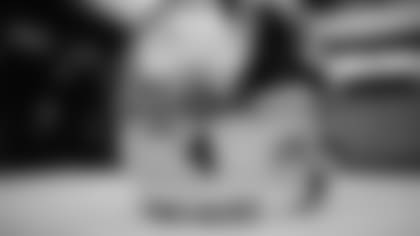 Ekwonu looks to represent his Nigerian roots throughout his time in the NFL. He said his long-term goals include planning a football camp in Nigeria and working closely with NFL Africa. 
For now, he has been excited to see all of the countries his teammates represent. 
"I'm looking forward to Sunday, seeing everyone's helmets, all the countries that we rep here in the locker room," Ekwonu said.