SPARTANBURG—"The Carolina Panthers are absolutely being slept on. They are one of three teams in the NFC that I really believe in."
So says Maurice Jones-Drew, former running back with Jacksonville and current analyst with NFL Network.
Jones-Drew was on-hand in Spartanburg as part of NFL Network's live coverage of training camp Sunday afternoon.
While a number of national media outlets don't have high expectations for Carolina based on last season's finish and questions about Cam Newton's health, Jones-Drew is bullish on the Panthers. Especially considering the weapons that now surround Newton on offense.
"This is one of the deepest receiving groups they've had in a while," Jones-Drew said before practice on Sunday. "You have some real, good solid receivers and that's important. They've gone with a smaller and quicker group right now that allows Cam to get the ball out quick. This offense has the potential to be something special."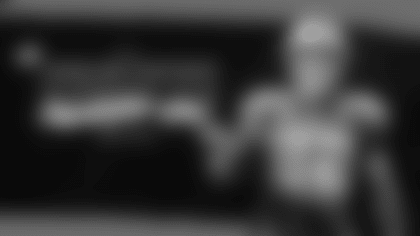 Curtis Samuel has been one of the stars of training camp after he finished last season strong. In the last 10 games of 2018, Samuel had 571 scrimmage yards and six touchdowns.
"He's a lot like Tyreek Hill in a lot of ways," said Jones-Drew. "You can hand him the ball, throw him the ball, he can run different routes. I felt like last year he showed his playmaking ability. I know this year that he worked on his routes in the offseason to become a more polished receiver. I think that's what you're seeing now. That's important. DJ Moore is going to need to make some plays too, but it's for Curtis to step up and go."
"I knew that Christian could be an every down back," Jones-Drew said. "My biggest concern with him was the workload that he had at Stanford. But he's shown that has nothing to do with anything. Being a guy that touched the ball the way he did last year and being the playmaker that he's been is phenomenal."
Of course, Newton's health and ability to make every throw is the central linchpin of every conversation about the Panthers offense. Jones-Drew gushed about the uniqueness of Newton's skills.
"Obviously, I came down here to see a lot of guys," Jones-Drew said. "But I definitely want to see one of the unicorns of the NFL in Cam Newton. When Cam is healthy and playing with excitement. It's contagious. It spreads to the defense and the rest of the offense and everyone makes plays.
"I always tell people this, but when Cam Newton is playing well, it's really good for the NFL. And when he's on, the Panthers are pretty much unstoppable."