CHARLOTTE – Eddy Piñeiro came in to fill in a gap, and he found himself a long-term role here.
The Panthers agreed to terms on a new two-year deal with their kicker Thursday after he showed down-the-stretch consistency and bounce-back ability throughout his first season at Carolina.
He finished the year with a 94.3 field goal percentage (33-of-35) that ended on a streak of 19 straight makes, and a 93.8 percent (30-of-32) clip on extra points.
The team are expected to release kicker Zane Gonzalez in connection with the move.
Piñeiro's 33 made field goals in 2022 rank second in Panthers' history for a single season, behind 37 from longtime kicker John Kasay in 1996. His field goal percentage was the second-best in a single season among Panthers' kickers with at least 30 attempts.
During his first season at Carolina, Piñeiro returned to form following a tough Week 8 performance at Atlanta. He missed two potential game-winning kicks in an eventual overtime loss and never missed another field goal. Special teams coordinator Chris Tabor reiterated support for Piñeiro as he bounced back from the rough outing.
Tabor and Piñeiro had history together before joining up on the Panthers, as Tabor coached him in Chicago in 2019.
Piñeiro's longest kick last season came in a Week 4 matchup against the Cardinals when he sailed a 54-yard attempt through the uprights at Bank of America Stadium. He went 15-of-16 on kicks of 40 yards or more, and made both of his attempts from at least 50 yards last year.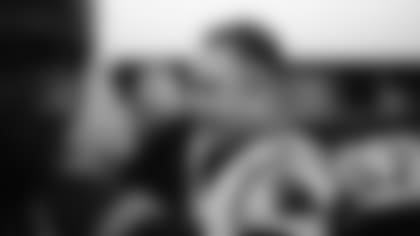 Piñeiro came to Carolina just before Week 1 after Gonzalez sustained a season-ending groin injury warming up on the sideline during the Panthers' final preseason game against the Bills. The Florida native had previously kicked for the Bears and Jets.
The Panthers made the decision to part ways with Gonzalez as he recovers from his second injury since he was signed in 2021. He sustained a quad injury on the sidelines of a Week 16 game against Buffalo that season.
Gonzalez made 20 of his 22 field goal attempts in 12 games of the 2021 season (90.9 percent) and went 22-of-23 (95.7 percent) on extra points.