CHARLOTTE – The Panthers have signed five players to their 90-man roster, including a wide receiver and two defensive tackles with notable NFL game experience and four players most recently with the Alliance of American Football.
Wide receiver Rashad Ross was a statistical leader when the AAF suspended operations last week who has scored touchdowns in the NFL, while defensive tackle T.J. Barnes has seen action in both NFL and AAF games. Fellow defensive tackle Destiny Vaeao didn't play in the AAF but has extensive NFL experience.
Carolina also signed two other former AAF players looking for another NFL opportunity: tight end Thomas Duarte and offensive tackle Brandon Greene.
All five players signed one-year contracts, increasing the Panthers' roster to 75 players. Carolina signed two other AFF players - center Parker Collins and guard Kitt O'Brien - to one-year deals last week.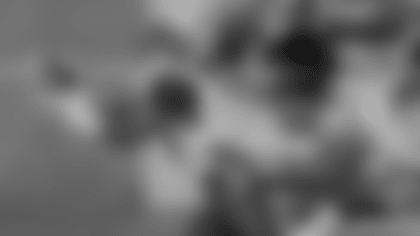 The 6-foot, 180-pounder, playing for the Arizona Hotshots, was second in the AAF with 583 receiving yards and first in receiving touchdowns with seven when the league suspended operations.
Undrafted out of Arizona State in 2013, Ross spent time on three practice squads before debuting with the Bears in 2014. He caught eight passes for 184 yards for the Redskins in 2015, when he scored three touchdowns - via a reception, a kickoff return and the recovery of a blocked punt. He had one catch for 8 yards in 2016 before spending time with four more NFL teams, last appearing in an NFL game midway through the 2016 season.
"I feel like I belong," said Ross, who credited his AAF experience with providing a platform to prove his worth to NFL teams. "I had a lot of fun and I grew as a player and as a person. I was more focused, wanting to show people my skills and that I'm not just a return man, that I can play receiver, too.
"This is a second chance and a dream come true."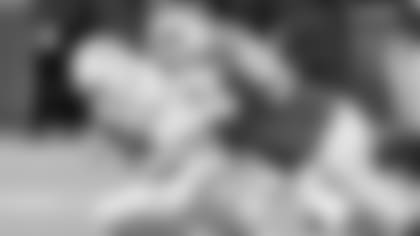 A veteran of three NFL seasons, Barnes most recently played for the Atlanta Legends of the AAF. The 6-foot-6, 355-pounder, undrafted out of Georgia Tech in 2013, has appeared in 21 NFL games with three teams, recording nine tackles. After spending most of his rookie year on the Jets practice squad, Barnes appeared in six games in 2014, then six for the Jets and four for the Bills in 2015.
He appeared in five games for the Bills in 2016 but had been out of football since June of 2017 before signing with the AAF.
"It's been a long year-and-a-half. I'm just thankful that somebody took interest in me honestly," Barnes said. "Before, I was just another guy. But now I feel like I can be a dominant defensive tackle."
A reserve defensive tackle for the Eagles team that won the Super Bowl in 2017, the 6-foot-4, 300-pounder recorded 27 tackles based on press box stats and one sack in 33 games with Philadelphia from 2016-18. He was waived/injured last October and spent the latter part of the year with the Jets – both on the practice squad and active roster – but didn't appear in any games.
"I'm just here to do whatever it takes to help the team win," Vaeao said. "It's a blessing to be here and be a part of this organization. It's been kind of tough, but it's all a part of the process. I just have to focus on what I need to do and keep working."
The Eagles signed Vaeao as an undrafted free agent in 2016 after he totaled 84 tackles, seven sacks, two forced fumbles and two fumble recoveries in 44 games at Washington State, earning second-team All-Pac-12 honors as a senior.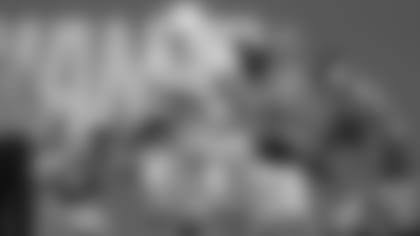 A former seventh-round draft choice by the Dolphins who was AAF teammates with Ross in Arizona, the 6-foot-2, 245-pound tight end caught eight passes for 111 yards and two touchdowns in the AAF. At UCLA in 2015, he caught 53 passes for 872 yards and 10 touchdowns.
At the 2016 NFL Scouting Combine, Duarte was a top-five performer among tight ends in five drills, highlighted by the third-best time in the 40-yard dash (4.72 seconds). The Dolphins drafted him in the seventh round, and he spent most of 2016 and 2017 on their practice squad, appearing in one game along the way. He was on the Chargers' practice squad early last season.
"It's exciting, really exciting to get another opportunity," Duarte said. "It's been a little crazy, a little hectic. But if I learned anything in the AAF, it was, 'Be adjustable.'"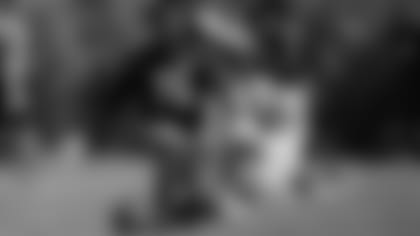 An offensive tackle most recently with the Birmingham Iron of the AAF, 6-foot-5, 290-pounder was an undrafted rookie with the Bears in 2017 who was called up late in the season from the practice squad but didn't appear in a game. He was waived at the end of training camp in 2018.
Greene was on a pair of national championship teams at the University of Alabama, primarily playing tight end as a senior in 2016 after also playing on the offensive and defensive lines.
"It's a dream come true," Greene said. "The Panthers are one of my favorite teams over the last couple of years. It's an honor to be here. I'm appreciative."