CHARLOTTE — All the Panthers really have to do this week is find a new quarterback who they hope will lead them for years to come. That's all.
It doesn't help that they're still getting to know each other.
It may, however, help that general manager Scott Fitterer is one of them since pulling people together and reaching a consensus is one of his trademarks in more than two decades in the scouting business.
"Scott makes it easy," Panthers head coach Frank Reich said. "He makes it easy to step into a situation where you're thrown in, and you've got to be all in together very quickly. That's kind of one of his superpowers, right?
"I mean, he's great. Emotional intelligence, highly intelligent, can figure out the room and make it work."
It's not the ability to fly or even X-ray vision (though it kind of is), but as superpowers go, it's a useful one for the spot he's in.
Talk to those who work alongside Fitterer, and you get many variations of a familiar theme. He's good at evaluating players, but perhaps better at evaluating people. And in a situation predicated on working with a new cast of characters and working with them in a hurry on a task of incredible gravity, it's becoming more and more clear that it's a situation the Panthers trust Fitterer with.
When Panthers owner Dave Tepper changed coaches, he admitted he was also changing the way he viewed the entire football operation, wanting a more collaborative approach to decision-making, and a more thorough one. In hindsight, he started down that road when he hired Fitterer as GM. One of 15 candidates for that job, he came with impressive credentials from a strong-drafting organization (the Seahawks), but also as a person known for being able to work with people in an industry built on those connections.
"I think Scott's greatest strength is his relationships with people he can build," Tepper said. "I think that's a great strength of Scott. When you have a process, and this is a key thing you are trying to do in this case, this is a process with a lot of different people involved. And you're going to play into the strengths of the individual people going through this process."
For Tepper, the ability to work the phones for a trade, to manage a small army of expert evaluators who hit the road looking for the Panthers' next quarterback, and to coalesce all those strong opinions into a coherent whole – connecting all those wires is what the job's about.
So the superpower of making connections might be the best one to have.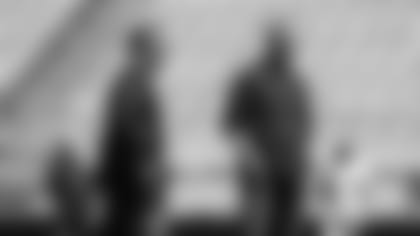 The other thing that people will tell you about the 49-year-old Fitterer is that, at his heart, he's still a road scout.
Trained up over the years of hundred-plus nights away from home, stalking the sidelines and practice fields and press boxes, the basis of his position remained to pick the right players. It's the kind of thing that made a quick impression on his previous boss, who's also now one of his best friends in the business.
Fitterer had been working for the Seahawks for nine years as an area scout when John Schneider came over from the Packers to become the new GM working alongside coach Pete Carroll. Often, a new GM will come in midway through an evaluation calendar (the scouts have been on the road for five or six months if you start in January) and wait a year to make changes. But going into his second year in charge, Schneider promoted Fitterer to director of college scouting, spotting the qualities he knew he wanted, even if they weren't necessarily the qualities he shared. Again, job security is not something you can assume with regime change. But for Schneider, it was clear that Fitterer was the kind of co-worker he wanted, the kind you build an organization with. Collect enough of the right kind of people and empower them to have opinions, and it becomes harder and harder to make big mistakes.
Few have had a better view of that than Dan Morgan. Now the Panthers assistant GM, Morgan started with the Seahawks in 2010 as a scouting intern and worked his way up the personnel ladder before taking a promotion with the Bills in 2018. Morgan was still with the Bills when Fitterer was hired here in January of 2021 and described him as the kind of guy you could have a beer and shoot off some fireworks with.
"He's the guy who's going to light the grill. He's the guy who's going to build a fire on the weekends," Morgan said then. "He's kind of a Mr. Do-It-All, really. Just a fun guy to be around."
So it wasn't necessarily a surprise when Fitterer brought Morgan in as his assistant GM, reuniting the former Pro Bowl linebacker with his old team. They're close in a way that allows them to communicate easily and wordlessly. Morgan's always nearby, usually on the small couch on the right side of Fitterer's office. That also makes it hard to find space to talk to Morgan about him since they're usually side-by-side.
"I would say, first of all, his experience, he's done this forever and has worked under a bunch of talented people, right? He's learned a lot of good lessons from a lot of different people that are really good," Morgan said. "And then secondly, I think he really connects with the people that he works with and gets to know the people that he works with. And then, he understands their strengths and weaknesses. And he knows how to filter all that, right?
"Because he has such a low ego, he really, truly wants to do what's best for the team and organization. So, yeah, he's going to listen to everybody's opinions. And because of that, at the end of the day, he's going to know what to do."
Morgan says that last part casually, but it's not the kind of thing you can assume in the football business. This is a competitive athletic enterprise. High performers are also often high maintenance. Fitterer is not. Maybe it's because he was just OK as a college quarterback or because a shoulder injury halted his progress as a minor-league pitcher that he never developed a sense of entitlement on the job.
And not every general manager in the league behaves this way. Collaborative workplaces might be an HR buzzword, but Fitterer came up in an era when the GM was king, and not every despot was benevolent. That also makes him stand out in a certain relief since it's easier to talk about hard decisions when you're not approaching every decision from on high.
Adrian Wilson, the team's vice president of player personnel, is the most recent addition to the personnel staff. The former Cardinals safety and scout has known Fitterer for years. And unlike the guys who have had daily access to him for longer, he is seeing this operation with fresh eyes. Wilson said that Fitterer's reputation around the league is consistent with what those next to him witness every day.
"The reputation is that he's good," Wilson said of the league's perspective. "That's what the reputation is; he has a plan, and he doesn't deviate from that plan. Just going through this process with him for the first year, I see him sticking to his guns in terms of what the plan is."
And when people disagree?
"He lets them disagree," Wilson said flatly.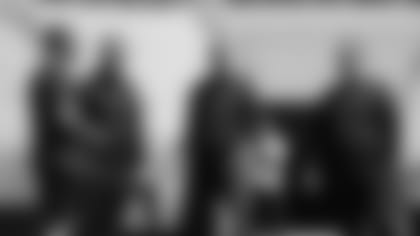 College scouting director Cole Spencer has seen it. He's the guy responsible for shepherding the reports of the college scouting staff to the door, the informational basis for all these months of meetings and debates designed to reach the appropriate conclusion. It's a job Fitterer used to have, so there's a common ground there that allows them to work through times when scouts may have differing opinions.
"It never feels like it's him swinging a sword around saying we're doing things this way," the 36-year-old Spencer said. "I think Scott kind of just sets the standard and sets the expectation. And then kind of lets you do your job after that. And then you just have to meet the standard. And he does a really good job of not being a micromanager and letting people do their jobs at the same time.
"From the start, from my interview to my first day, he kind of laid out his vision for the team and for the department. But you know, at the same time, he does a really good job of listening to you and taking input. He's really collaborative with any sort of idea. And he takes your input, which, for a young person in my position, it's really valuable because he actually listens, and you can tell he cares."
You get that story all the way down the line of the scouting department. Southeast area scout Robert Haines has been with the Panthers since 2002, starting in the video department and working his way into scouting under former GM Marty Hurney, and continuing through the Dave Gettleman era into Hurney version 2.0 and then to Fitterer.
"I just think he developed those people skills out on the road," Haines said. "And he's just so easy for us college guys to relate to because we've done the exact same thing for a long time. If you're on the road for as many years as he was on the road if you don't you develop those people skills, you don't last that long.
"Scott does it right. I would have no problems going and sitting in Scott's office and saying whatever it was, right?"
Lee McNeill, one of the team's pro scouts and younger members of the department, echoed that, describing Fitterer as "very personally open."
"He wants your input," McNeill said. "Like, you don't feel hesitant to say something and give him your opinion. You can express what you think and, and he's going consider it and take it, and you don't feel like you've got to say the same thing. You don't have to say what you think he wants to hear. He's very open and wants all different perspectives."
When you go through that many layers of the scouting operation and hear so many versions of the same answer, you get the sense it's true.
"What he's so good at is he's so good at bringing people together, creating buy-in," Morgan said. "You come to work every day, and you're excited because your opinion's going to be heard, whether you're me or whether you're the lowest guy on the totem pole. Right? He's listening."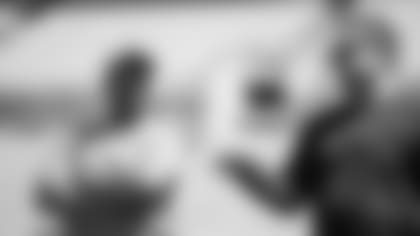 And while Wilson and Spencer mentioned Fitterer's ability to have an overarching plan and to lay out the expectations clearly, there are also times when Fitterer colors outside the lines.
These days, Tyler Ramsey is the Panthers' assistant director of player personnel, one door away from the GM. But when he met Fitterer in 2009, Ramsey was selling life insurance in Seattle. Through a series of networking connections, Ramsey got in touch with Fitterer's sister's boss, who passed along his information to the Seahawks area scout for the West Coast.
"And he picked up my phone call," Ramsey said with a grin, seemingly surprised that his game of telephone actually worked. "And we had a good hour-long conversation. He was like, 'What do you want to do?' And I was just young and hungry and said I'll do anything. I'm selling life insurance right now. I'll be a ball boy; I'll do whatever. And the fact that he took the time out of his day to pick up the phone for some nobody was pretty cool."
Ramsey must have made an impression, so he was invited in for an interview with about 10 other guys, who may or may not have been selling cars or timeshares. Fitterer had them watch film, write "pseudo-scouting reports," and present them to other staffers. The Seahawks hired Ramsey as a pro personnel assistant. And then Fitterer went about teaching him the business from the ground up.
"That was a roll of the dice on me in 2009," Ramsey said.
That's not the only time Fitterer looked outside his own circle for help.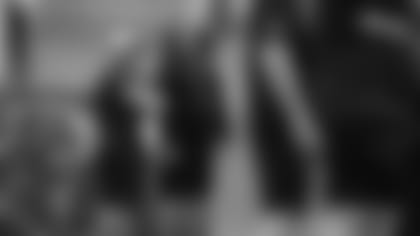 Matthew Delgado, known around the office as "Los," came to the Panthers as former head coach Matt Rhule's chief of staff. That job belongs to the guy who knows how to get things done. He makes the schedule and makes sure people get it and follow it. He is logistics. The supply chain fears Matthew Delgado. He was the guy who met Fitterer at the door when the future GM came in for his interview.
Delgado hung around after the coaching change, head down and continuing to work through the months of the interim coaching staff. And though he came to the organization under someone else, he made an impression on his own. So knowing that when Reich came on board the new coach was likely to have his own chief of staff, Fitterer reached out to Delgado and offered him a chance to stay in a similar role with the personnel department. In the football business, where connections are king, that's not the kind of thing that's necessarily common or to be taken for granted.
"Scott doesn't have any of those preconceived notions; he looks at it and says, 'What can people do best?' And lets them do their job," Delgado said. "I think his best attribute is that he was able to walk in, and doesn't matter where you're from or what department, that if you as long as you're here, and your main agenda is to do your job and do it at a high level, and help the organization, he doesn't care. I remember telling Mr. Tepper that I trust Scott. So whoever you hire for the head coaching job, I want to be a part of that, and I feel like I can contribute.
"He's not into positions, not into title roles. None of that matters. It just matters if you're helping the organization. Drafting is like hiring, do it with the right people. There was no trepidation. I'm very comfortable with Scott. I love working for him. And like I said, I'm just trying to do the best I can."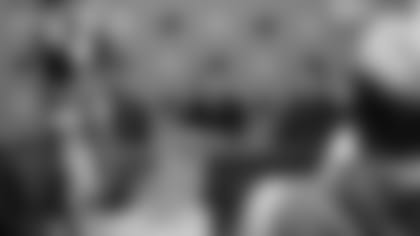 That's all the entire organization is trying to do right now.
Taking a quarterback first overall is obviously an important one. Get it right, and the right player on an affordable contract creates the conditions for everyone to succeed for years to come.
And the way the Panthers have layered in resources — around Fitterer and the scouting department, and in a coaching staff deep in talented teachers — should help that player.
But making this decision took months, and it happened during a time of transition.
Reich's a guy with a reputation for knowing quarterbacks, having been one. Same with quarterbacks coach Josh McCown. Offensive coordinator Thomas Brown came from Hogwarts of football, the Sean McVay school of wizards. Senior assistant Jim Caldwell was Peyton Manning's position coach.
They all come with their own opinions.
Bringing them together with an existing staff of scouts takes some time. But as Reich has gotten to know Fitterer — remember, he was hired to be head coach less than three months ago — he's come to respect the GM's method of getting everyone on the same page.
"One of Scott's strengths is, he's still got a very strong opinion, a very strong conviction, but just has the maturity and emotional intelligence to understand that, you know, sometimes when you disagree, if we just give it some time, it'll work itself out, rather than make a big ordeal about it right now," Reich said. "I think he's really good at that. I think trust is important. He's trustworthy but also trusting enough to allow me to kind of let it work through.
"Tony Dungy used to say, 'Some fires you need to throw a bucket of water on, and other fires you can just let fizzle out.' I think Scott knows when to let things fizzle out. Some people just want to throw a bucket of water on everything; you know what I mean? They just walk around with a big bucket of water, and at every little disagreement, they just get the other person all wet.
"Scott doesn't do that. He has a good instinct."
That's what the Panthers are banking on right now, as Fitterer and Reich and all the people they've gathered and trusted and listened to, make a decision that has to be right.
We asked Panthers fans in Charlotte who they wanted with the first pick of the 2023 NFL Draft.